As an reliable oil making machine manufacturer on the market, after years of business, ABC Machinery has gained reputaions around the world in oil making field. If you are a newcomer of sunflower oil making machine and want to set up a small scale cooking oil making factory, we will be your best guide and you can trust both the quality of our machine and the after services we offered. Feel free to inquire about the latest cost and detailed equipment list of sunflower oil making unit!
Hot Sale Sunflower Oil Making Machines
We offer two kinds of small oil making machines: conventional screw press and automatic oil press with vacumm filters.


Sunflower Oil Making Machines
Left: conventional screw press; Right: automatic oil machine with vacumm filters
Both these two presses are suitable for producing sunflower oil. The price of automatic oil machine with filter device is a little bit higher than the conventional one. The automatic oil making machine is suggested if you want to produce pure edible oil at one time. Mini oil refining machine is available for further processing the crude sunflower seed oil.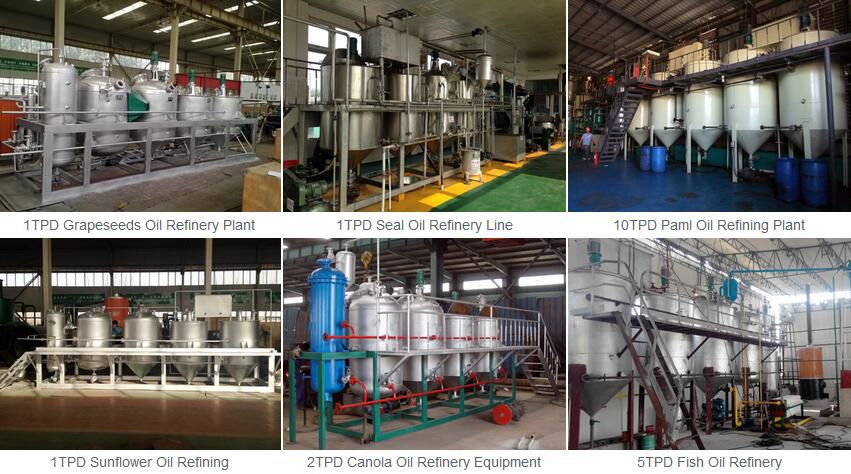 You are welcome to enquire about the latest cost and detailed projects of our sunflower oil producing machines!
Sunflower Oil Making Process
Sunflower oil production is a complex process involving various stages. The quality of the oil depends on the crop as well as the sunflower oil making machines. Oil seeds need to be pre-treated prior to extraction to separate out impurities. This is followed by oil pressing and solvent extraction. Although extraction is possible using chemicals such as Hexane, direct or expeller pressing is the preferred method that is considered safe for consumption. This directly compresses seeds to extract oil. Oil is then further refined (Oil Refining Equipment >>).


Small Sunflower OIl Making Equipment / Plant


Full Scale Sunflower Oil Pressing Plant
If you are interested in our oil making machines or plan to establish a sunflower oil mill, please let us know and we shall be pleased to send you our quotations based on your requirement.
Pure sunflower oil is amber in color but becomes pale yellow after it is refined further. This process further removes unwanted phospholipids, polyphenols and pigments and the solvent is then sent to oil filling and sealing machines.
Sunflower oil was first used for cooking a couple of centuries ago and is still the number one vegetable oil. Domestic and international demand has only increased over the decades with the bulk of production centring on mid-oleic seeds. There's little doubt that the potential for sunflower oil is going to keep increasing and thereby increasing the demand for high-quality and efficient sunflower oil making machines in the years to come.
---
Sunflower Oil Producing Market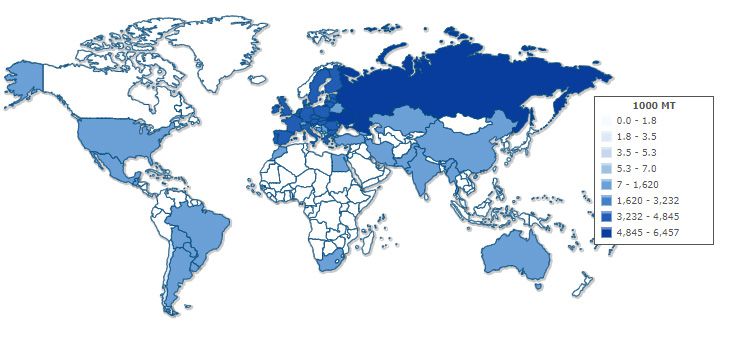 Everyone has seen a sunflower at least once in her or her life, but how many people know that this ubiquitous flower actually originated in North America? Native American tribes extensively used them as a source of fat. Every part of the plant from the stalks to the petals and even the seeds were used as a source of food and to prepare medicinal ointments. Over centuries, it has since travelled across the world multiple times, only to come back in different avatars. Sunflower oil has traditionally been used as cooking oil for generations of people across continents. However, it is also used to manufacture bio fuels and to prepare cosmetics, resins and lubricants. While the major producers of sunflower oil are the Ukraine, Russia and Argentina, there are a number of other countries that produce the golden liquid all over the world.
Sunflower seeds contain typically about 25 — 35% of oil; their kernels account for about 55% of oil. The oil is a rich mixture of mono and polyunsaturated oleic and linolic acids. A number of different types of oils are produced depending on the fatty acid profiles of each variety and the technology and type of sunflower oil making machine in use. (Read more: Sunflower Oil Machinery >>)
There are oils that make one healthy, and those that don't. Sunflower oil is generally considered one of the healthiest of vegetable oils for consumption. It has a neutral taste and is low in saturated fat content. On the other hand, it is rich in Vitamin E which is a natural antioxidant, and also in beneficial fatty acids. These are known to prevent Cancer, protect against heart disease by lowering harmful cholesterol and promote general well-being by boosting the immune system against infections. The oil has also been known to promote hair
growth, healthy skin and is an ingredient in weight loss supplements.
hello there. I wanted to know the price of sunflower oil refining machine( combined). i do live in Tanzania also i wanted to know if you do have your branch in Tanzania? also if possible please send me a copy of sunflower oil refinery equipment for small capacity from 1 to 5 tons. Thanks.
Hi, Thanks for your enquiry to our products. As for your request, do you have pressing plant and crude oil already? We dont have branch, but we have agent, pls kindly advise what's your exact address, so I will ask the agent to visit you in the following days. As for capacity, 1~5TPD is a range, could you specify it. Look forward to your early reply.
I need sunflower making machine to Tanzania.Please send the price to my email
Hi, Do you want sunflower pressing or refinery equipments? Besides, what's your daily processing capacity per day?
Dear sir/ madam, could you please send me the price of your sunflower making machine (single machine)
Hi, thanks for your prompt response. Pls see the offer below:
Model: YZS-100A Integrated Oil Press Machine
Capacity: 4~5Ton/24h.
Power: 7.5+1.1 kw
Packing dimensions (mm): 2050*810*1800 (Machine)
1220*560*650 (filter)
Weight: 780kg