Supply Equipment and Customzied Project Plan for Setting Up Canola Oil Production Line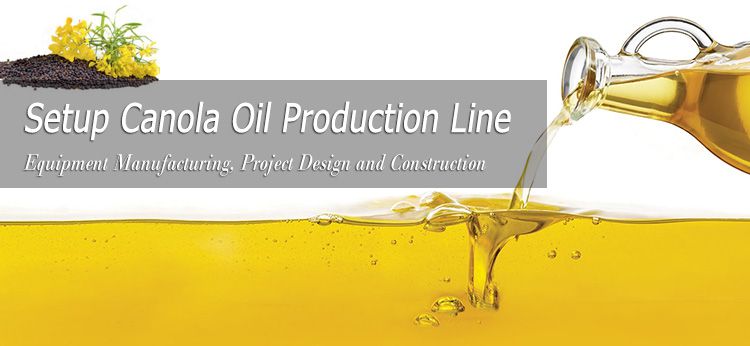 Equipment Manufacturing, Project Design and Construction
Prospects for Starting Canola Oil Business
Rapeseed, the seed that is used to make canola oil, has risen in popularity over the years to become the second largest crop for oil production. Therefore, there is an increasing demand for both rapeseeds and their oils, making canola oil production a very lucrative business. The predominant supplies of canola oil throughout the world are Canada, India, China, Europe, and Australia. Even in other areas, it is becoming more and more common for prospective entrepreneurs to enter the canola oil industry. For those who are interested, let's take a look at how canola oil is made. Of course, the first thing you will need is a lot of rapeseeds. Then, you will need to procure some heavy machinery. This machinery consists of cleaning equipment, cookers, presses, and refinery machines.
Cooking Oil Manfuacturing Plant Project Display
ABC Machinery has rich experience in edible oil processing, with a great number of successful oil mill plants around the world. Below are some of our large projects of canola oil.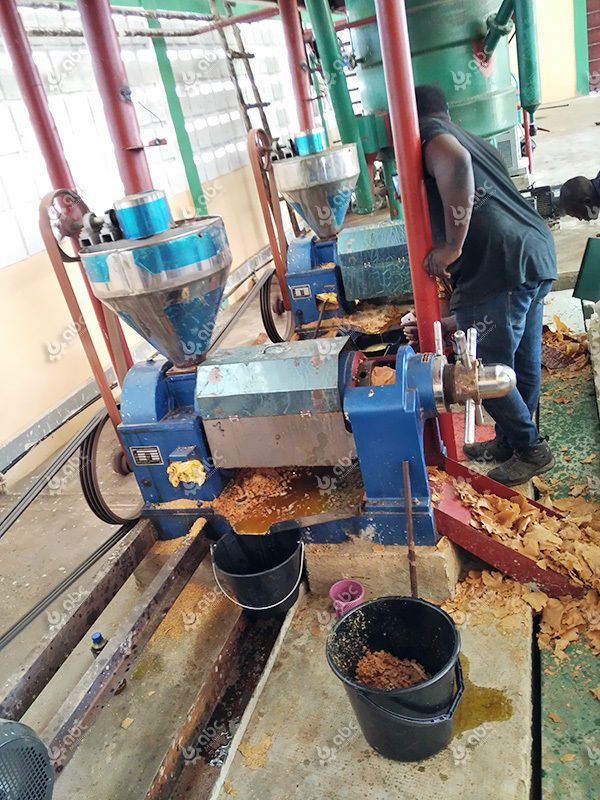 Rapeseed Oil Press / Expeller Details
Quality refined canola oil production line is needed to make sure that the produced canola oil is much in purest form.
Just send an inquiry and tell us your cost budgeting, capacity requirment and other situation, our oil mill machinery experts will offer you the best customized business plan of oil production.

Main Equipment for Establishing Canola Oil Processing Plant
How Canola Oil Is Produced? Actually, edible oil extraction is a somewhat complicated process, but there is a huge market for canola oil. Anyone who has the time and capitol to put into procuring these machines and access to rapeseed crops would surely benefit from the increasing market for canola oil, making it a very lucrative venture for the right person.


Commercial Scale Canola Oil Extraction Process
Crude Canola Oil Manufacturing Process
Rapeseeds Cleaning Machine
Harmful and unwanted material is removed out from seeds at this part. Cleaning equipment includes a large screen the rapeseeds are put through to sort out debris. A suction mechanism can help aid in this process. Other things, such as a magnetic separator, are used to sort out unwanted impurities, such as minerals and bits of metal. The cleaning process is very important for both efficacy of production and quality of oil.
Once the yield is pure, a flaking machine is used to turn the rapeseeds into smaller bits so that they can be processed more easily. The pre-cleaned seed is initially flaked by roller mills set for a narrow approval to physically breach the seed coat. The objective is to breach as many cell walls, while breaching cell was make sure as possible without damaging the quality of the oil. Quality is important part of this process by retaining quality of seed; produced oil will be more refined. Flake thickness is kept 0.3-0.38 mm.
Seeds Cooking / Roasting Machine
A steam-cooking machine or roaster is then used to heat up the rapeseeds to thermally breach oil cells that have survived flaking, reduce oil viscosity, denature hydrolytic enzymes and adjust the moisture of the flakes. Then Temperature is increased to inactivate the myrosinase-type enzyme, so that the seeds become easier to deal with and can have their oils extracted more efficiently. The right kind of roaster helps you accomplish the right amount of heat and moisture in your rapeseeds. Most roasters have a mechanism to stir the crop so as to make sure that the rapeseeds are cooked evenly, which is very important for maximum extraction efficiency.
Canola Oil Expelling Machine (Screw Pressing)
After they are cooked, the seeds are fed into a canola oil press machine with a feeder, where the oil is forcibly extracted from the rapeseed through mechanical processes. Friction, pressure, and sometimes heat are used to remove the oils of the rapeseeds from the other, unwanted materials of the rapeseeds. The remaining material is then pumped through a filter, leaving only the crude oil of the rapeseeds left.
Solvent Extraction Machine
Screw pressing removes about 60% oil from seed flakes. The remaining oil in them is removed through solvent extraction method.I t is treated with hexane that is specially refined for the oil industry. The cake is chocked with solvent. The oil extractor then create a continuous counter-current extraction. A series of pumps spray a solvent over the cake, increasing the ratio of solvent to oil. After a fresh solvent wash, the marc leaving the extractor contains less than 1% oil.
The rapeseed meal will go through desolventizing process to remove solvent from the marc by using desolventizer-toaster. The final removing of the solvent is completed by injecting live steam a process called toasting.During the both process, the meal is heated to 95-115AC and moisture increases to 12-18%.
Canola Oil Refining Process
Finally, the crude rapeseed oil is put into oil refinery machine to become the product consumers are used to. The oil refinery machine will handle four main processes, being degumming, alkali refining, decolorization, and deodorization. Oil refining process remove compounds like phospholipids, free fatty acids, color pigments and particles. These can involve both chemical solvents and mechanical processes, such as heat or filters. Degumming extracts the remaining guck from the crude oil consisting of phospholipids, or fine gums that help constitute the full matter of the rapeseeds. Alkali refining works to get rid of free fatty acids in the oil, increasing the shelf life. Decolorization and deodorization work in tandem to make a more attractive product, leading to the canola oil that consumers know and love on the shelf at our local supermarket. Oil bolttling or filling equipment is also needed for a complete commercial scale canola oil production lines.
Onsite Installation and Guidance (Oil Refining Section)
This is a video about the onsite installation and Operation Guidance of a 1ton/h oil refinery plant established in Nigeria. Any interests or doubt about starting canola oil manufacturing business, welcome to contact us for help!

Our body requires right amount of fats to function properly, fats are very important in your diet. Canola oil is best source of fat and widely being used for frying, dressing salad and baking. Canola in marketing term stand as "Canadian Oil", Canola oil is developed by Canadian scientist by creating seeds that contain less harmful substances. Canola oil is widely used in home, which constitute of less cholesterol and provides high amount of fat which is essential our body.
Dear Sirs, We owned company based in Dubai. Amongst the commodities we deal in is Edible Oil and, following a very successful couple of years, we are now seriously considering building and running an oil production facility in the UK. Currently, the majority of our Edible Oil orders are for Crude Sunflower Oil so we believe that in the first instance the facility will be dedicated to production of Crude Sunflower Oil at a rate of 1000 Tonnes/month. We would anticipate that initially the product will be stored and transported in Flexi Tanks. Our longer term plan includes the addition of a refining process and bottling plant at which point we would also consider increasing throughput. We would, at this future point, also consider the production of other Edible Oils e.g. Rapeseed /Canola etc. Initially however, we are looking for a company that can assist us in determining our requirements and who will supply a full turnkey facility with adequate provision for future expansion and development. GPLS will provide a fully prepared process building complete with the necessary infrastructure and utilities into which the Oil Production equipment can be installed. We would be extremely pleased to hear from you, and discuss our venture further, should this opportunity be of interest to you.
Thank you for your inquiry. We have sent you an email. Let's have a further discuss on your needs through email.
Greetings. I ask you to give the price for an extraction tank of 1000 tons of rapeseed per day.
The latest price was sent to your email, please check!