Oil Milling Plant for Various Raw Materials

We can offer oil milling solution for various materials, such as flax seeds, tea seeds, palm kernels, copra, coconut, sunflower seeds, sesame seeds, soybeans, peanuts, cotton seeds,canola/rape seeds,mustard seeds, castor, corn germ, rice bran, etc. According tothe different characteristics of different raw materials, we could design specifically for each customer.
Small Scale Oil Production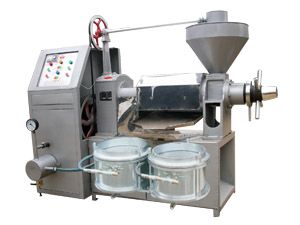 Integrated Oil Presses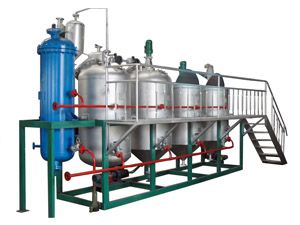 Small Oil Refinery Line
Large Scale Oil Production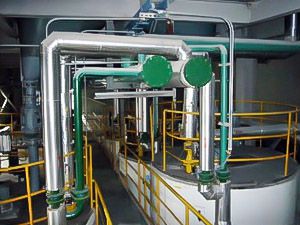 Oil Fractionation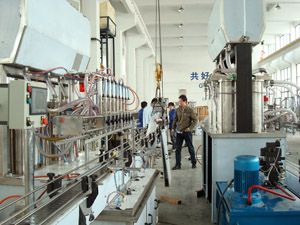 Oil Bottling
ABC Machinery has its own brand of oil mill plant named as KMEC (Henan Kingman Mechanical & Electrical Complete Plant Co., Ltd), which is established in 1990, dealing principally oil pressing machinery and turn-key oil processing projects including designing, manufacturing, installing and debugging. We are experienced in building oilseed processing plant, oil milling plant, mechanical oil pressing line, solvent extraction plant and oil refining plant.View our website to find detailed information about KMEC oil mill plant, oil seed processing equipment, oil extraction machine, oil filtering machine other related oil mill machinery. Want to start your oil business and build a customized, sophisticated oil pressing plant with low investment? ABC machinery should be your best choice!
Common oilseeds

Oil content %

Use

Castor
35 - 55
Paints, lubricants. Non-edible as it contains ricin which is highly toxic.
Cotton
15 - 25
Soaps. Non edible as it contains gossypol which is a toxic. Sophisticated
equipment can be used to remove gossypol.
Linseed/flaxseed
35 - 44
Paints, edible nutritional supplement.
Rape/canola/mustard
40 - 45
Cooking, biodiesel.
Sesame
35 - 50
Cooking.
Sunflower
25 - 40
Cooking, biodiesel.
Build Oil Processing Projects
Oilseed Pretreatment: The seeds are procured, cleaned, flaked, and cooked to ensure the oilseeds in the best condition prior topressing and extraction.
Mechanical Oil Pressing Plant: It is called oil pressing or expeller pressing. It isa mechanical oil extracting method or seeds, nuts and vegetables. This process is based on physics pressure which is featured of chemical-free.Capacity ranging from 1TPD to 200TPD.
Solvent Extraction Plant: The oil yield of solvent extraction plant can reach up to 99%, which is 60% higher than mechanical expeller oil processing. And the solvent recovery rate is over 96%.
Oil Refinery Plant: Both physical refinery and chemical refinery (batch& continuous) is available. Generally includes degumming, neutralization, bleaching and deodorization and winterization.
Featured Oil Processing Line: Fish Oil Production Line, Virgin Coconut Oil Processing Line