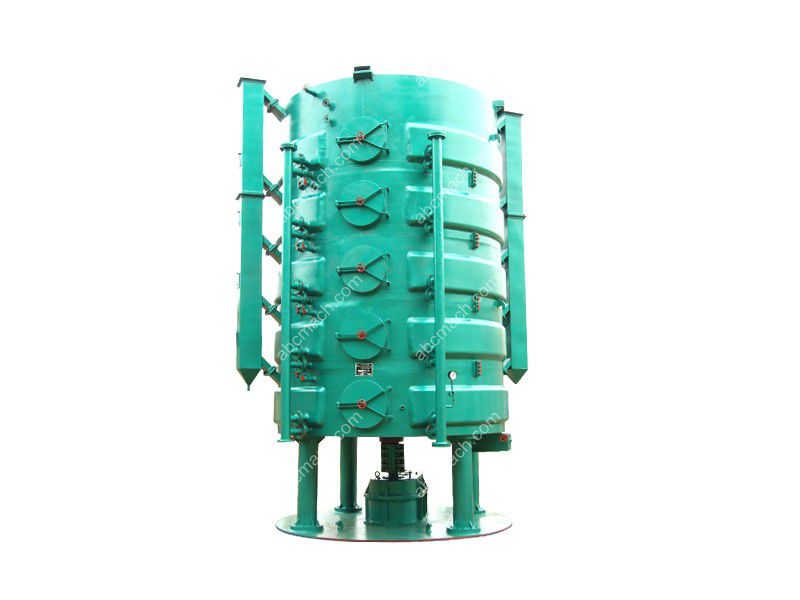 The steam cooking machine or steam cooker is designed to use inject direct steam and indirect steam to wet, heat and then cook the raw material, so in this way, providing a better condition to exact the oil out and increase oil-extracting rate. And by the function of the moisture and temperature, to make the suitable flexibility of the flakes for the pressing condition. After cooking, it could increase the oil yield and improve the oil and cake quality.
Characteristics of Our Steam Cooker:
Suitable for roasting/drying different oil materials, such as rapeseed, peanut,
soybean, sesame, cottonseed, coconut, palm kernel, sunflower seed, etc.
It is also can be used for soften pot.
Its heating source is steam or conducting oil.
Yes! I am Interested!
Ask for Price
Details:
Model
YZCL SERIES STEAM COOKER
100× 3
120× 4
150× 5
180× 5
210× 5
250× 5
Working pressure (Mpa)
0.6
0.6
0.7
0.6
0.55
0.55
Heating area(㎡)
4.62
9.8
14.1
19
25
37.4
Power(kw)
5.5
7.5
18.5
22
30
37
Capacity(t/d)
7~12
10~22
20~47
35~64
50~80
80~110
Weight(kg)
1916
2840
5968
7734
9500
13603

Packing size(mm)
165*

135* 265
185*

160* 315
312*

192* 430
318*

205* 388
313*

270* 387
320*

342* 450
After cleaning, shelling, cracking, softening, and flaking, they will go through watering, heating and drying process. This process is called cooking make use of steam cooker. In some conditions, cooking is the combination of steaming and frying. Steam cooking is necessary process to increase oil yield efficiency.
Oil Condensing, structure adjusting and oil quality improving are the three main functions of cooking. Steam cooking and dry cooking are two commonly used cooking methods.
Vertical Stack Cooker
Vertical stack cooker is tieredapproach cooker or digester. There are mainly 3~6 layers of stacked up cylinders. Flour-layer and five-layer are the most commonly used two kinds. The basic structure is the same, consisting cylinder block, dampening system, material level control devices, exhaust pipe, transmission system, instrumentation, control valves and other parts. Cylinder block is the key part, as shown in the left image. There are mixing blade and automatic discharge door equipped in each layer. Compared with horizontal type cooker, vertical steam cooker is featured of compact structure and good segmentation performance. From the top, the first layer is used for watering. The second and the third layer are used for steaming the flakes of oilseeds. The fourth and the fifth layer are heated by indirect steam. This cooking method can adapt to a variety of oilseeds steaming and frying and known for good effect. There are three watering ways: directly water injection, pure steam injection and water in combination with steam. Choose the most suitable way according to different situation and requirements.
You are welcome to contact us for more details and the latest price of our oil mill machines.