If you are interested in establish a mustard oil mill plant for making edbile oil and want to choose a strong oil mill manufacturer, you are in the right place then! ABC Machinery - a well known company with decades of experiences in oil processing equipment and turnkey oil mill business plan.
ABC machinery enjoys a huge market share in the oil mill machinery sector all over the world. And with our many years of experience, we definitely don't disappoint. We have not only managed to create many solutions ranging from the screw oil press designing to manufacturing, but we are also focused on commissioning all our machines.The followings are things you need to know before starting your mustard oil factory.

Apart from that, we offer our clients a complete service package for our turnkey oil mill projects and its premium quality spare parts. These services have definitely given us a competitive advantage over other manufacturers. Don't hesitate to contact us, if you are interested to get a customized and full business plan about mustard oil manufacturing, detailed equipment list and price list.
---
Mustard Oil Manufacturing Process
Mustards are a piece of the oilseed family and are viewed both as a zest and as oilseeds.The term mustard oil is utilized for three distinct oils that are produced using mustard seeds, and thirty percent of this is made out of oil. An mustard oil mill plant generally includes three section or workshorp: seed selection section, oil pressing section, storage and packing section.


Complete Plant of Mustard Oil Milling Business
Mustard Seeds Pretreatment
Seeds pretreatment is the first process of oil mill. Seeds are chosen carefully for the generation of best quality edible mustard oil by the oilseeds pretreating machine such as cleaning sieve, stone remover, oil seeds hulling machine, flaking machine, crushing machine, seeds extruder and so on.This ensures that no foreign materials are loaded into the mustard oil press machines. The seeds are also cooked using professional oilseeds cooking machines to ensure they are free of any moisture.

The preheated machines are now transported into the screw oil press machine to squeeze out oil from it. From this process, you will get crude mustard oil and seed oil cake. The machine crashes and squeezes oil from the seed without adding any chemicals. Therefore, the oil you produce is healthy and free from any sort of toxins.

Filtration and Refinery of Crude Mustard Oil
The process's main mission is to improve the quality of edible mustard oil for human use. This process is highly recommended for any mustard oil plant as it improves the oil's quality, especially if the oil is used for cooking.
With oil filling machine the refined mustard oil can be filled with bottles accurately and mechanically.

---
Establish a Complete Mustard Oil Mill Facoty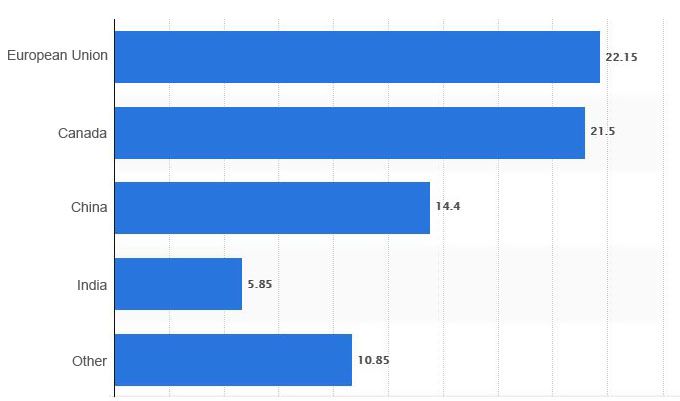 Landing Producing Contries of Mustard Seed in 2017 / 2018 (in million metric tons)
We have designed and set up many oil mill plants all over the world, even though our mustard oil making plant is mainly based in Bangladesh and India. And with our new turnkey project plan of making mustard oil, you can now enjoy an efficient mustard oil making process. All said and done, feel free to contact us directly in case you have any queries regarding our machines. We are here to answer your all questions. Contact us today to get free quotations.

Industrial Scale Complete Plant of Mustard Oil Extraction and Refining (Capacity Above 20 ton/day)
Cost of Whole Set of Mustard Oil Mill Plant
If you plan to sart a complete mustard oil making business and wish to provide your customers with quality mustard oil and also increase your market share, it is important to install high-quality mustard oil machinery.
Your biggest concern may be what's the cost of establishing a complete oil plant and are the machines pricey? Yes, these machines require big capital investment when purchasing them. But if you hire us to be your supplier, you are guaranteed better rates and a lower investment cost. (Reference: The price of 5ton/d small oil mill machine is about 7000USD. While the 20ton/d mustart oil plant cost can range from 40,000USD to 80,000USD.)
---
All our machines for mustard oil are sold at factory price. No brokers or middlemen! Moreover, we will provide you with professional support when doing the machine installation and also commission the entire process. This ensures the installation process is done in a professional manner, and thus guaranteeing smooth operation which results in the production of high-quality mustard oil.
Mustard Oil Expeller Machine for Sale
For manufacturing mustard oil, we provide you with three different types of oil expeller machines. We have the single screw oil expeller, auto-temperature control oil expeller, and multi-function oil expeller with filters.
Small Mustard Oil Expeller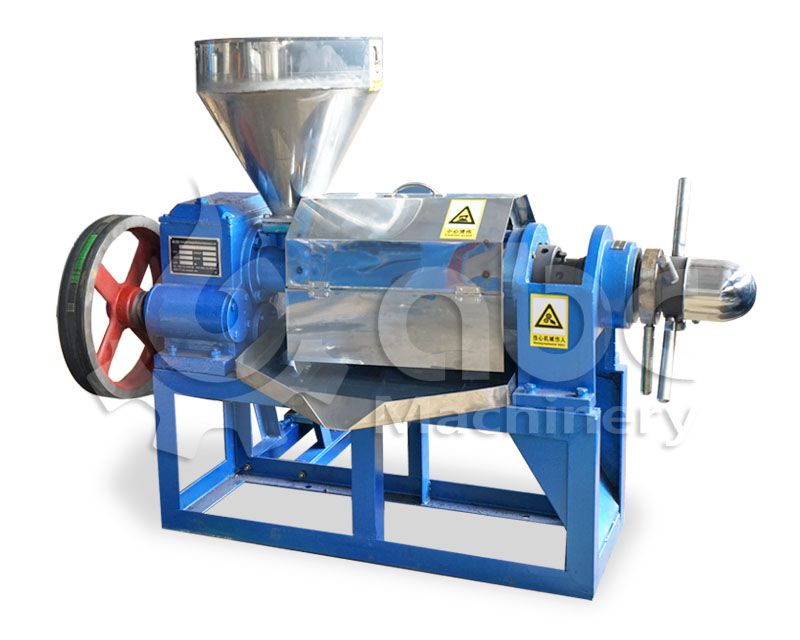 Production Output: 1.4~20 ton/day

Application:
It is widely used in mini production for home use, and small and medium sized mustard oil factory, due to its features of small size, efficient production.

It is equipped with pedestal to avoid the hassle of building foundations in most cases.
Auto-temperature Mustard Oil Expeller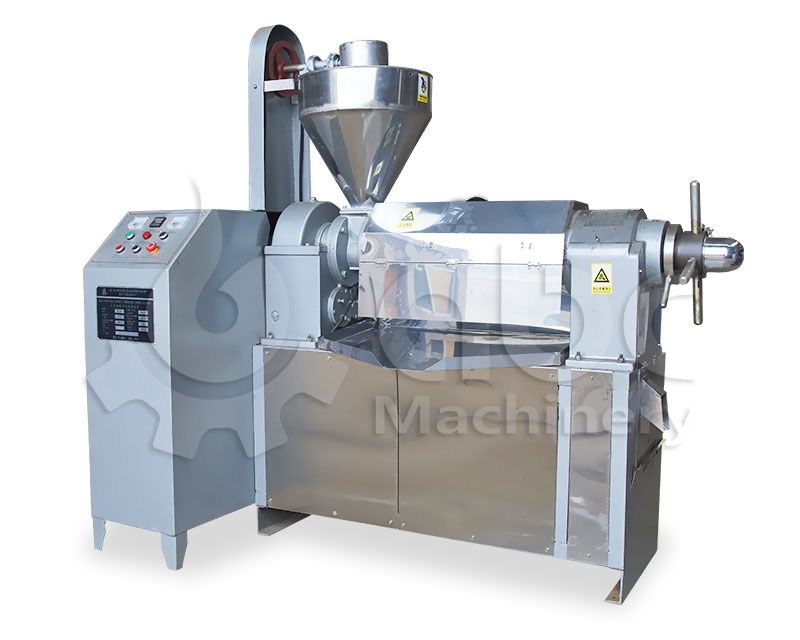 Production Output: 1.4~12 ton/day

Application:
It is suggested for small and medium scale oil making business.

This expeller is featured of high oil yield since it is designed with electric control cabinet which can automatically control the pressing temperature and moisture of mustard seeds.
Multi-function Mustard Oil Expeller with Filter Press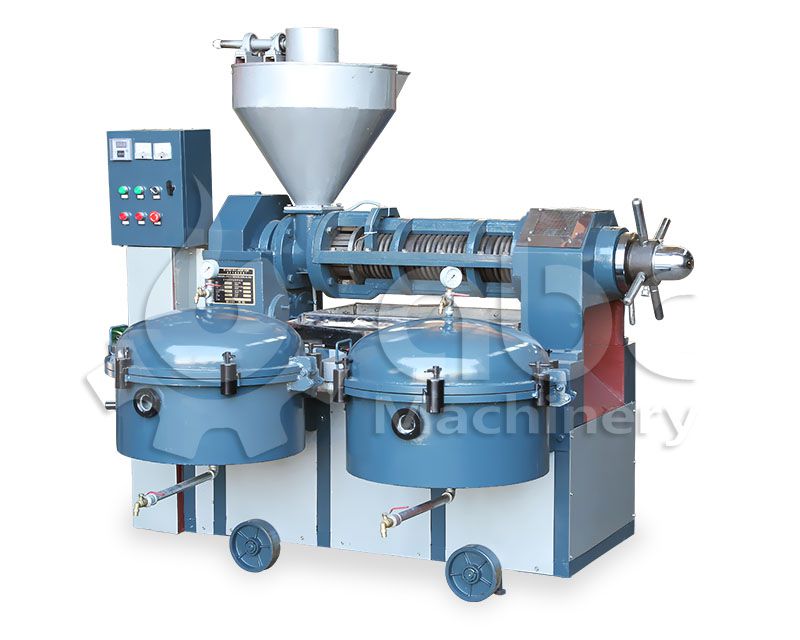 Proudction Output: 3.5~12 ton/day

Application
:
If is the best choice for
small mustard oil plant and movable oil making workshop
.
This automatic mustard oil expeller is design with
automatic heating control system
to optimal oil production rate, and
air pressure oil filter press
which can remove the impurities off the crude mustard oil directly.
We start designing and manufacturing advanced seed oil machine and turnkey mustard oil mill plant since 1990. You can get complete oil processing solutions from oilseeds preparation, oil filteration and crude oil refining. Our oil production equipment can process various seeds including linseed, sesame, cotton seed oil milling and so on.


Mustard Oil Mill Machinery Running Video

In instances when your mustard oil making conditions are not conducive, you are also guaranteed to get a suitable vegetable oil making machine from us. Our machines are extremely efficient and primarily focus on maximizing mustard oil making profits. Have any questions of mustard oil mill plant or mustard oil making, or want to know more about how much profit in mustard oil mill? Contact us now and tell us want you need and what you want to know!
Hi, We are interested to establish a 50 kg per hour mustard seed oil plant in Toronto,ON,Canada.The complete plant should contain seed treatment, cold pressing, cold filtration, bottling and labelling. Please respond.
Glad to receive your inquiry.
May I know whether the 50kg per hour is for the mustard seed or for the oil you need?
How about your voltage? Whether the 3phase electricity is suitable for you?
Dear Sir/Ma'am,
We option for a fully automatic mustard oil mill plant of capacity 50kg/hour. The plant includes cleaning to oil packaging of 1 liter bottle and 15 kg jar. I request for price and area required for this plant.
Glad to receive your inquiry.
According to your request, I recommend you to establish the 3ton/24hrs oil mill plant, you will get near 1ton oil per 24hrs.
For your 15kg jar, pls send me the picture for reference, I need to know the height and the diameter of your jar. Besides, could you tell me whether you already have the factory.
Dear Sir, it would be highly appreciated if could u send us your best quote the below request.
10Ton/day seeds oil mill plant with refinery- seeds will be mustard and soyabeen. we want this project in Uttar Pradesh India.
Hi, tks for your enquiry to our products. As for your raw material mustard and soyabeen, could you kindly advise what's the proportion of the two material. As we need to design and quote for you specialy.
We are looking for a small scale solvent plant for mustard oil with capacity up to 10 tpd. we have our own expeller line for mustard oil.can you please quote for the same
Dear, Tks for your enquiry to our products. As for your small scale pressing plant, what kind of oil press are you using, could you show us some photos? Besides, what's the oil residual in cake after pressing, could you show me some photo of the pressed cake for reference.. Btw, as for 10TPD solvent extraction plant, you may need a 1t/h steam boiler, pls confirm do you have one or not.