Soybean oil occupies an important position in the world's vegetable oil production and consumption. The production volume of soybean oil ranks second among all oil varieties in the world, second only to palm oil. As the demand for soybean oil continues to grow, more and more investors are interested in the soybean oil extraction machine business and want to make profits by opening soybean oil extraction plants. As an edible oil processing equipment manufacturer that has helped many domestic and foreign customers successfully establish soybean oil extraction plants, ABC Machinery will explain in detail how to start a soybean oil extraction plant business plan in the future.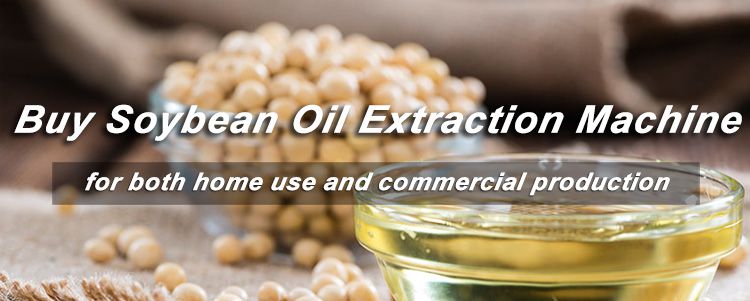 Soybean Oil Extraction Plant Project Report

500T Soybean Oil Extraction Plant Project Report
The photos of the 500 ton soybean oil extraction project previously designed and built by ABC Machinery are listed below for your reference.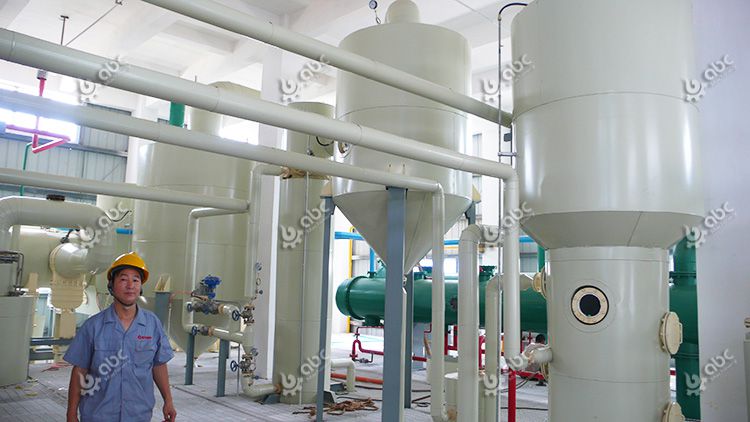 Evaporation Section of Soybean Oil Extraction Process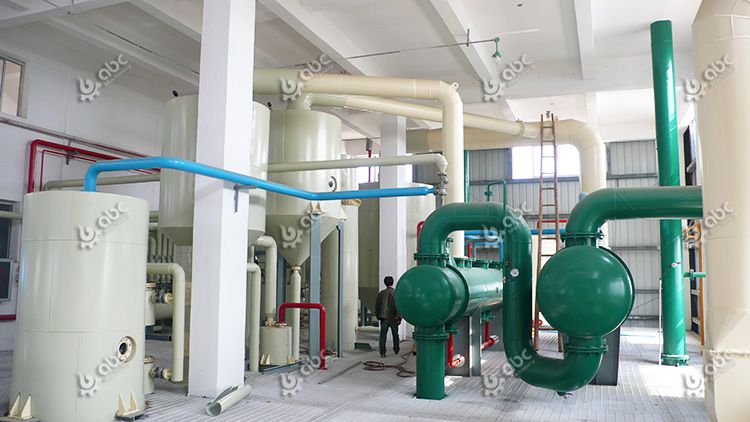 Condensation Recovery Section of Extraction Process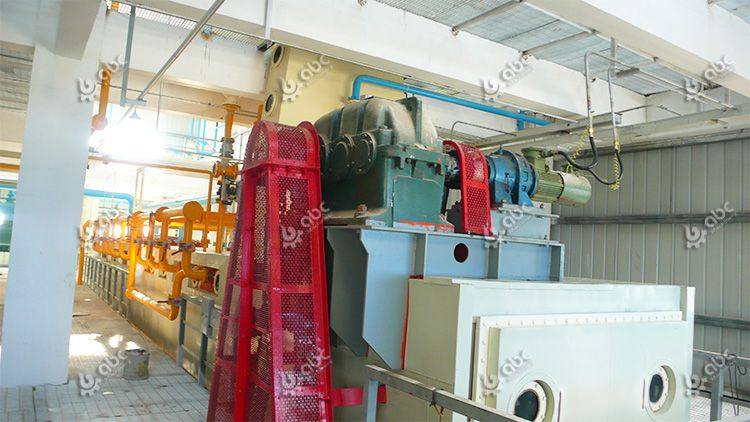 Leaching Drag Chain Section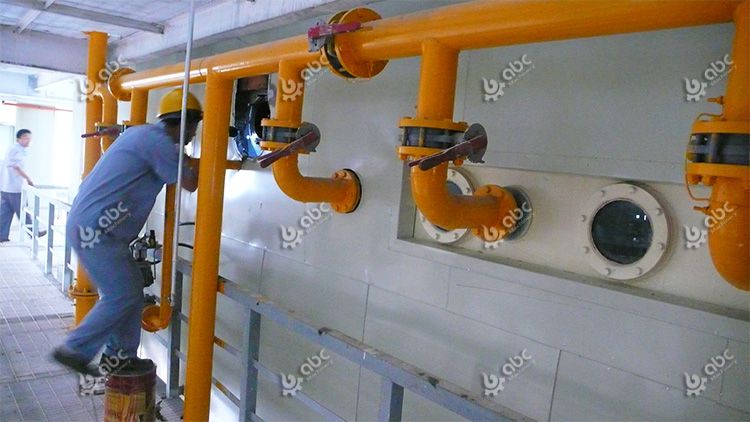 Soybean Oil Extraction Plant Manufacturer

The above are photos of the installation and commissioning of the processing project of the soybean oil extraction plant. If you plan to start the soybean oil manufacturing business (500 tons/day production line), you can refer to the above items. As an edible oil processing equipment manufacturer and supplier with 10 years of experience, ABC Machinery can customize soybean oil production lines with different capacities according to your processing needs. If you want to know the exact cost of building a soybean oil extraction plant, please feel free to consult us!

How to Start a Soybean Oil Extraction Plant Business Plan?
Understand the Soybean Oil Extraction Process and Formulate a Soybean Oil Processing Plant Business Plan
Before setting up a soybean oil extraction plant, you must first understand the soybean oil extraction process. Only by knowing the extraction process can the soybean oil extraction plant's business proceed smoothly.
The entire soybean oil extraction process is divided into 4 parts: oil extraction section、wet meal desolventizing section、mixed oil evaporation section、solvent recovery section.
The pretreated soybeans are sent into the extractor, and the required amount of solvent is sprayed. After a period of reaction, the oil in soybeans will be fully dissolved in the solvent,then two parts of the product are obtained: wet meal and mixed oil.
Wet meal desolventizing section
The wet meal obtained from the oil extraction section generally contains 25%-35% solvent. In order to recover the solvent, the wet meal needs to be sent to the steaming machine.Using the difference between the evaporation points of the solvent and the grease, the solvent is evaporated into a vapor to be removed from the wet meal, and then the solvent-free wet meal is dried to obtain the dry meal.Dry meal can be processed into animal feed and sold on the market, and the solvent that becomes vapor will enter the solvent recovery system for solvent recovery.
Mixed oil evaporation section
This section is mainly used to remove residual solvent in crude oil, and the mixed oil evaporation system mainly uses evaporation and stripping processes to achieve the purpose of desolventizing. After this section, we will get two parts of products, crude oil and vapor solvent. Crude oil can be transported to the refining workshop for further processing, and vapor solvent will be transported to the solvent recovery section where it is condensed and recycled.
The vapor solvent separated from the wet meal desolventizing section or the mixed oil treatment section will be cooled into a liquid solvent and recycled in this section.
In addition to understanding the oil extraction process, a business plan for the soybean oil extraction plant must be formulated. This is the blueprint for the establishment, operation and profitability of the processing plant. An important part of the business plan is to analyze the cost of investment and profit to determine whether the project is suitable for you.
Determine the Amount of Soybeans That Can Be Obtained
There is only one raw material for soybean oil extraction plants, and that is soybeans. If there is not enough soybeans and the supply cannot be produced, it will seriously affect the operation and profitability of soybean oil processing plants. Therefore, ABC Machinery recommends that investors understand the amount of soybeans they can obtain before opening a factory, and then set up a soybean oil processing plant of a corresponding scale based on the amount of soybeans. In addition, you can also reach long-term cooperation with soybean suppliers to ensure a smooth supply of soybeans, which can also reduce soybean prices and reduce raw material costs.
Choose a Strong Soybean Oil Extraction Equipment Manufacturer
Powerful soybean oil extraction equipment manufacturers can not only provide quality-guaranteed equipment, but also customize soybean oil extraction plans and soybean oil processing plant equipment layouts for manufacturers to ensure the smooth operation of the factory.
In order to obtain high-quality soybean oil, ABC Machinery recommends choosing a fully automatic soybean oil production line, which can improve soybean oil processing efficiency and improve soybean oil quality.
Working Video of Soybean Oil Extraction Machine | Soya Oil Making Press for Sales
ABC Machinery is a modern edible oil production equipment manufacturer integrating production, sales and service. We have modern equipment production plants and rich installation experience, and can customize soybean oil processing equipment for you. ABC Machinery is the source manufacturer of edible oil processing equipment. The price of the equipment is preferential. Soybean oil extraction manufacturers can purchase high-quality and low-cost soybean oil processing equipment from ABC Machinery, thereby reducing equipment costs. Welcome to leave a message in the form below to consult us!