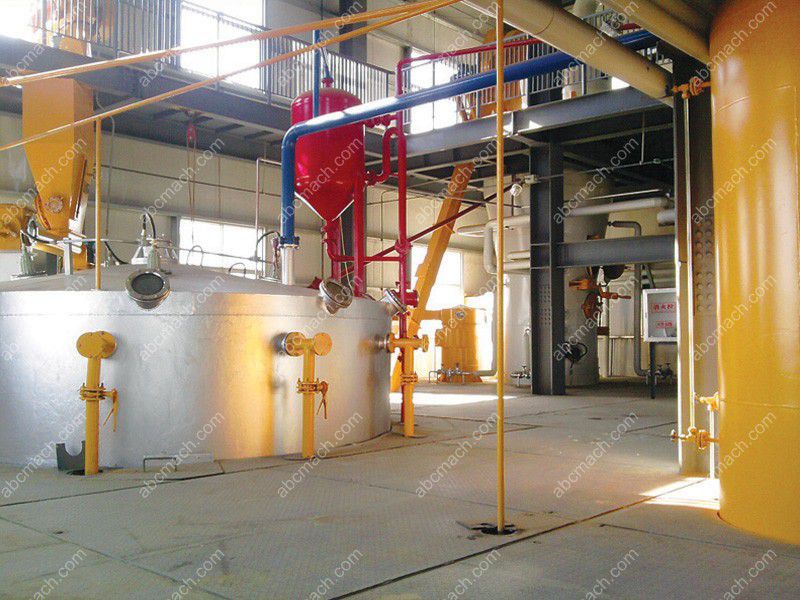 Oil extraction machines or leacher are used for processing vegetable oils from low content oil seeds like soybean to large oil content materials
There are three types of machines used in vegetable oil solvent extraction plants;
Leaching tanks used for processing 10-20 tons of oil bearing material
Rotocel extractor used in processing 30-300 tons of material
Loop type extractor used for processing oil bearing materials of 500 tons and above
Extractor is the key component in vegetable oil extraction process.
Yes! I am Interested!
Ask for Price
Details: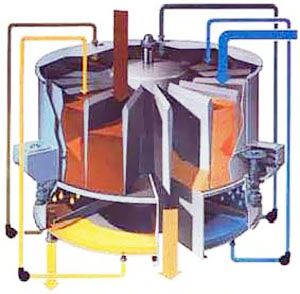 Rotory/Rotorce Oil Extractor
Rotory type extraction machine (Rotocel Extractor) in widely used with pre-pressured oil cakes. It has a rotating cell design at the top bin level which makes immersion extraction easy and reduces the number of meal fines in the Miscella. This improves the quality of crude oil by the reduced scaling in evaporation system. This extractor is driven by gear rack. The unique extractor is designed to reduce power consumption, lower maintenance cost and reduce noise. We remain dedicated to design, supply and service all your extraction needs, set up workshops on oil extraction and turn around your output from 100 to 6000T a day.
---
Loop-type Oil Extractor
This extractor uses a chain drive system. It is suitable for the extraction of high oil content as well as direct extraction from low content oil materials. As with the rotorcel extractor, loop type extractor has been designed to increase efficiency by reducing fuel consumption, lower maintenance cost and reduces noise. For efficient processing, the extractor utilizes percolation-style filtration. Also, rotation occurs at the bend of the machinery to improve the output. Specialized self solvent spraying ensure the best extraction effects. A special material used for discharging the system and its adjustable speed ensures even discharge of extract into conveyor carriages and a buffering impact to the conveyor. This ensures a stable desolvenizing process.
To meet every client's requirements, we offer a wide range of oil milling equipment of different capacities of 300kg to 100 metric tons. Refined oil belongs to different grades, varying from grades 1-2. There are two types of technologies used, the batch technology and continuous technology. For capacities less than 20 t/d, we normally use the batch technology, otherwise semi continuous or continuous process is adopted.
We are committed to researching new and efficient requirements. ABC BEST Machinery develops oil milling machinery intended to be fully automatic that utilizes advanced technology that can be applied to suit clients' requirements.
Dear sir, Can I know the total cost of machine for production of 1000 per liter per day?
Sorry I couldn't suggest and quote for you now, because different raw material has different oil content. As for 1000 liter oil, the processing capacity could be different.
In vegetable oil extraction, the principle of solvent extraction is used. A solvent is dissolved in oil fat so as to obtain a mixture of oil and solvent making it possible for oil to be separated from the mixture. Solvent extraction is said to be a mechanical process since the process does not involve any chemical reaction. Solvent extraction was first adopted between the mid 19th century and early 20th century in Europe. Since then, solvent extraction has been applied in the oil production industry and its use has grown over the years.
Solvent extraction is already very popular in the oil production industry. Compared to the traditional oil press machines, modern solvent extraction plants are more efficient and has an oil residue of less than 1%. This also ensures high quality meals when using extracted vegetable oil. This is the reason why modern extraction plants have realized a surge in its use, though high cost limits it to large scale oil extractors.