We are able to supply high quality neem oil extraction machinery (turnkey oil milling plant)with a wide range of oil production capacity and affordable price. With a team of experienced oil processing technologists and state-of-the-art infrastructure, we manufacture and provide only high grad oil extraction machine to our clients. Our oil extraction equipment is checked during each step of manufacture, so that to ensure the equipment matches the international quality in the market. Just feel free to enquire details of our machinery and the cost of setting up a turnkey neem oil extraction plant.


From Neem Fruits to Neem Oil
---
Neem oil is extracted from dry seeds and not the leaves as many people assume. Some people derive it from the fruits. Depending on the use and the amount one requires, neem seeds can be steamed or pressed to extract the oil.
Set Up a Small Neem Oil Extraction Plant


Small Scale Neem Seed Oil Extraction Plant for Mini Oil Mill
The neem oil manufacturing process demands that you identify the dry seeds, select the very best, press or steam the seeds and refine the extract. After that the next stage is in packaging. With suitable neem oil extraction and refinery machinery, the entire process becomes shorter, simpler and easier.
For mini scale oil production, most people do it manually, but commercial neem oil extraction demands the use of a neem oil extraction machinery. Not only does neam oil press machines make work easier, but it also increases efficiency and minimises wastage. You can be sure that the use of an automatic oil extraction machine will double production compared to being fully dependent on manual labour. (Related products: Sesame Oil Press Machine for small production)
Extract Oil from Various Vegetable Seeds and Nuts
Our screw oil extraction machinery is known as multi-purpose oil press which is widely applied for manufacturing cooking / edible oil from different vegetable seeds and nuts.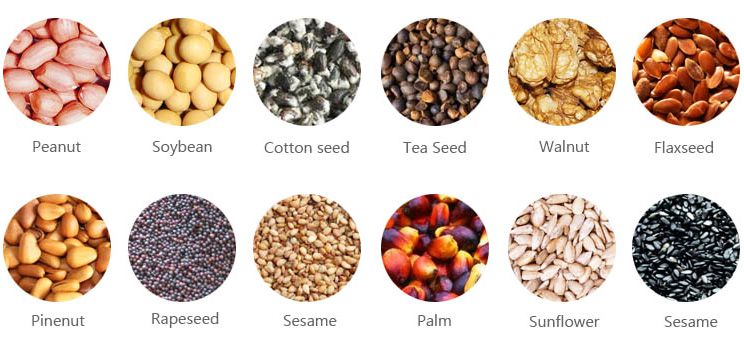 One Oil Expeller to process Many Different Kinds of Oilseeds
Need Oil Production Market
The popularity of neem seed oil has grown tremendously in the last few years. With the growing need to meet the global demands, the birth of neem oil extraction machinery has made work a little easier. Neem oil has numerous benefits that most people crave for. From being medicinal to being a pesticide this oil is one thing that people need in their households and their day to day lives. The production of neem oil is a relatively labour intensive process. The popularity of Neem oil production in the Asian countries is one of the things that has made this particular product widely appreciated globally.
The global market for neem oil is worth millions of dollars. The most recent statistics portend that the value of the neem oil market will grow to a total value of $1126.8 million by 2019 from the current figure which is $495.6 million. This growth is attributed to the growing need for organic products, particularly fertilisers. In plain language, this means that there is a lot of opportunity and room for more business men and women to venture into the trade of neem oil. (You maybe also interested in Sunflower Oil Processing Plant)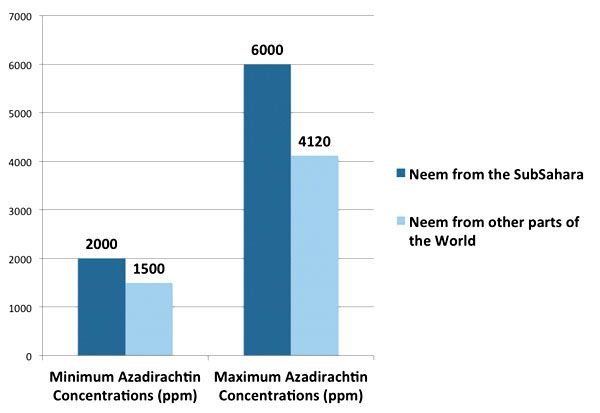 The safest and most logical way to get into mass production of neem oil is by exploiting the advantages that come with the use of neem oil extraction machinery. Some companies are even more advanced and offer an all in one package. You can get an neem oil extraction and refining machinery. This will boost your production ten times, and most certainly this translates into more money. As an entrepreneur, you can be sure that trading in the neem oil market is a decision that you can never regret.
FAQs of Neem Oil Extraction
What are the benefits of Neem seed oil?
Neem oil is multi-purpose. Not only does it have medicinal value but it is also a fertiliser and pesticide. Just like olive oil, neem oil has been shown to have therapeutic value in the management of diabetes and as an antiseptic for bacterial infections.
How receptive is the market to new traders?
The market is competitive, but there is plenty of room for new traders due to the rising global demands.
ls investing in the extraction machine worthwhile?
For a fact, investing in an extracting machine is one of the best decisions traders have made. By boosting production, you automatically increase sales. With a neem oil extracting machine you can never go wrong. It is a mandatory equipment if you are seeking to become a neem oil producer.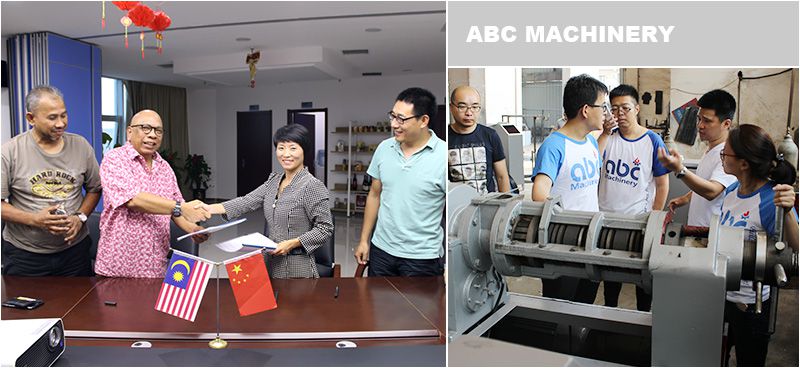 Feel free to contact us whenever you have any questions about neam oil processing or need more info about our neem oil machine! We guarantee premium quality and competitive price!
Our Organization works together with several handworkers in the poor Countries in the south.
For one of our partner in Haiti we are looking for a oil press for neem seed.
Can you offer us a machine for this application?
Yes. Glad to get your organization requirements. Hope we can cooperate to do something to help the local people.
What about the output?
The oil residue in cake is: 9% more or less. The oil output is 30% more or less.
We want between 50 and 100 kg/h. If necessary we can buy several little machines.
Please offer different size of machines. Please send us your best price with delivery time?
Pls check the quotation as email attachment.
What about the power we need to drive the machine?
It depends on the machine type. Details pls check the quotation.
Can we use an electrical engine 110V single phase ?
The machine shuld use industry electricity. The standard is: 380V 50Hz 3Phase. We also can supply the 220V/240v/480v. But it should be 3 Phase.
Can we use gasoline or diesel engine?
Yes,The 10PH diesel engine price: 450.00USD approx.
The 15PH diesel engine price: 590.00USD approx.