Our complete equipment and machinery for cottonseed oil mill plant centred on cooking oil extraction and refinery, encompasses the entire production process, including seed precleaning and preheating equipment, oil press, oil filtration machinery, and oil refining plant. Our oil mill machinery are are tested and optimised at our in-house technical facility. We have engaged in oil milling plant for almost 20 years and we have registered more than 30 patent licenses. As a result of effort for designing and establishing more efficient oil mill which is the best oil yield rate in ABC Machinery! You are welcome to contact us for detailed information about our machinery or inquire for the latest cost of building a complete plant!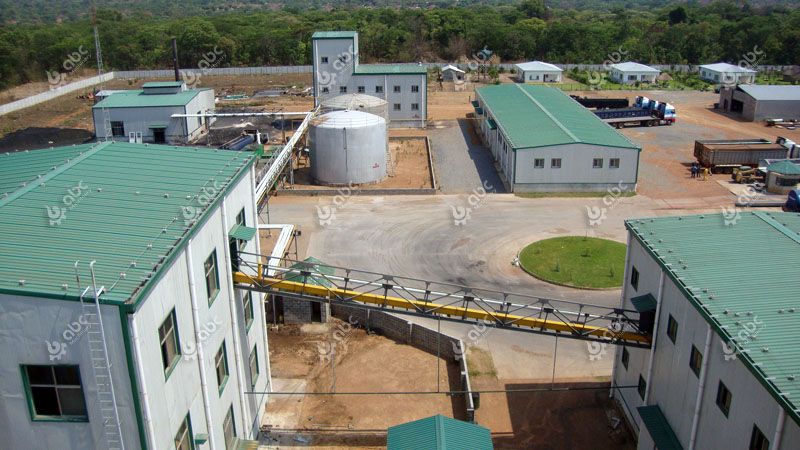 Full Sale Oil Mill Plant Build in Zambia (Contact to get more details)
---
What is Cottonseed oil? It is a cooking oil extracted from the seeds of cotton plants. This oil can be used in food or as insecticide. It is hugely manufactured in the cottonseed oil mills all over the world. Let us now know about the various aspects of cottonseed oil mill - it's manufacturing process, world market status and other features. Cottonseed oil mill plant includes a series of unique machines that help extracting oil from the seeds. The oil is the essential need of today's market. It is great in demand.
Cottonseed Oil Production Process


30TPD Cottonseed Oil Mill Business Plan (Screw Pressing)
Cottonseed oil extraction can be done in 3 ways:
Pre-pressing and solvent extraction
Position of Cottonseed Oil Mills in The World Market: India, China, Pakistan, USA and Brazil are among the top producers of cotton seed oil in the world.
How to Start a Top Cottonseed Oil Mill Plant
If you want to build a top quality Cottonseed Oil Mill Plant with or without refning plant, you must look for these features in your business plan:
Durable and strong construction with the best available machinery.
Top quality high oil extraction and refinery machinery.
Lesser power consumption.
Minimum noise during operation.
Continuous operation for better productivity.
Maintain a good product quality.
Faster and hassle-free operation Business.
Plan for Starting Your Own Cottonseed Oil Mill
Equipment Needed for Starting a Cottonseed Oil Mill Plant
Pestles and mortar, roller mill I pin mill, hammer mill
Mechanical or manual grater
Mechanical decorticator I sheller
Winnower, washer, sieve
Heater and pan
Filter bag or filter press
Seed scorcherl heating pan
Storage tank or bottles
Oil flotation equipment, press or expeller
Treatment tank with stirrer
Steam vessel and vacuum pump
Maybe you are also interested in knowing about Soybean Oil Mill Machinery >>
Cottonseed Oil Refinery Plant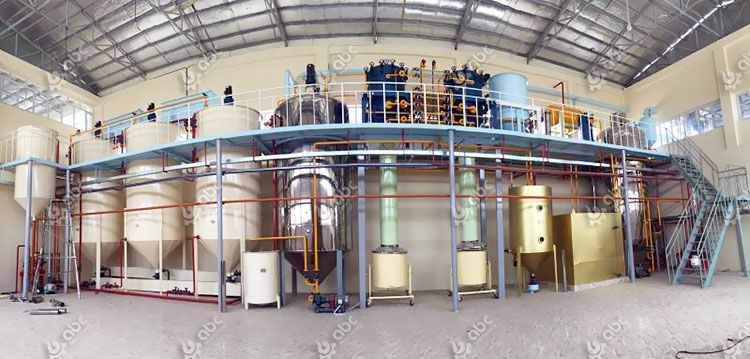 Please remember the few points before you start your own cottonseed oil refinery plant:
Conduct thorough research on the what you require for oil manufacturing business in terms of market size, capital and trends.
Know your competitors.
Make a business plan and write down your planned location, finances and target market.
Learn about the rules and regulations.
Employ candidates those who are experienced in the cooking oil manufacturing process
Risk factors of Cottonseed Oil Refinery Plant
Manufacturing of cottonseed oil requires particular storage climate conditions. This heating criteria should be maintained during the entire transport chain.
The tanks that are needed for transporting cottonseed oils must be completely dry.
There should be no ventilation under any circumstances
Cottonseed oil exhibitions 3rd order biotic activity.
Though the respiration processes of cottonseed oil are suspended, microbial, biochemical and other decomposition processes still proceed. These decomposition processes must be kept at a low level.
The gases are required to be measured before anyone enters the empty tank as oxidation processes may result in a dangerous shortage of O2.
The cottonseed oil has a high possibility to ignite spontaneously if it comes in touch with sawdust or material residues.
Cottonseed oil has a mild odor when packed, but gradually its odor becomes acrid and unpleasant.
Leaking oils can lead to huge contamination by ferrous and rust particles and water.
Dear Sir,
I am looking for a full line machineries process for the extraction of cottonseed oil.
The incoming product is cottonseed and outgoing products are:
- Cooking oil
- The cake
- The animal feed
- The poultry feed.
Thank you for your quick response.
Glad to receive your inquiry. Pls tell me the capacity of the cottonseed oil plant you need. May I know whether your cottonseed has the fiber or not, you'd better send me some pictures of your raw materials, so I will know whether you need the pretreatment.
Our cottonseed has 8% fiber. We would like process 300 to 400 Tons per day. Oil rate in cottonseed is about 18% to 22%.
Pls send me the pictures of your cottonseeds, because I just can't judge whether you should delint before dehulling the shell based your "8% fiber", thank you for your understanding. According to your capacity, it's 300-400tons per day, it means 90000-120000tons per year, it's quite large capacity, to make the most precise proposal for you, pls confirm the capacity for me again. The 18%-22% oil rate is the cottonseed with shell, for your capacity, to get more oil you should dehull the cottonseed before pressing. The oil rate of the cottonseed kernel is 34%-38%.
I have send you our cotton seed pictures through email, please advise on cotton seed oil mill factory.
According to your pictures, before pressing you should take the pretreatments for your cottonseeds, one is delinting, the other is dehulling. And for your capacity, 300tons per day, you have two choices, one is pressing process, the other is prepressing+solvent extraction process. So, I need you to confirm two points, on is whether you need we to offer the delinting machines and the dehulling machines; the other is whether you want to take pressing process or the solvent extraction process.

You know making one precise proposal will take much time, so hope to get your confirmed information soon.
Can you give me the advantages of pressing and solvent extraction process. I am a producer of cotton seed and now I want to do the oil processing. We thank you for the best proposals.
According to your capacity and the condition of your raw materials, after delinting you will get near 250T cottonseeds with shell; then dehulling, after dehulling, you will get near 200T cottonseeds without shell. We can offer the equipments you need, but making one precise proporsal will take some time. So, pls be patient, thank you for your understanding.

The solvent extraction process is to use the organic solvent to extract oil from the oil seeds, the press process is to use the mechanical pressure to press the oil from the oil seeds. The two different points between "pressing process" and "solvent extraction process" are the oil yield and the cost. When taking the pressing process, the residual oil rate in the cakes will be near 6%-8%; when taking the solvent extraction process, the residual oil rate in the cakes will be lower than 1%. The cost of the solvent extraction is much higher than the press process.

Since you don't have the idea about whether to choose the press process or the solvent extraction process , I will calculate the cost of the press process for your reference. Because the investment for the press process is low, and considering about the organic solvent used in the process, most of the current people prefer the oil produced under the press process. The cost details are included in the email attachment. So, pls check whether the cost can meet your budget request.