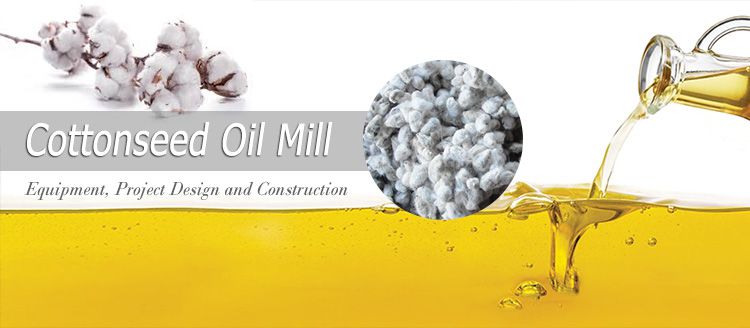 Offer Customized Cottonseed Oil Mill Plant Project
ABC Machinery is renowned as a reliable oil mill machine manufacturer & supplier, for anyone who is looking to manufacture cottonseed oil, feel free to contact us for further information. With decades of experience producing Edible oils, we have solutions to all our client's needs. (Related Post: cottonseed oil manufacturing plant project report)
Cottonseed Oil Mill Plant Project Display
Cottonseed Oil Processing Steps: Cottonseed, Delinting, Shelling, Flaking, Pre-pressing, Solvent Extraction, Oil Refining, Bottling of Refined Cottonseed Oil
This is a 100ton/h sunflower seed oil mill plant designed and built for one of our client in Kazakhstan. It is also suitable for processing cottonseeds and soybeans. The followings are some more photos about cottonseed oil extraction plant and refinery plant. You can take the process design and factory layout for reference.

Read more about cottonseed oil solvent extraction method >>
Set Up A Cottonseed Oil Mill Plant
This small small oil mill is not only suitable for cotton seeds, it is also ideal choice for extracting oil from many other oil seeds and nuts, such as mustard seed, peanut, flaxseed, linseed, poppyseed, groundnuts, sesame seed, canola seed, sunflower seed, soybeans, etc. The equipment for running a small scale oil-pressing mill may include screw elevator, cotton seed oil eexpeller, cleaning sieve and filter press. The following is our HOT Sale vegetable seeds oil pressing line. It is advantageous if you have space, economic or labor constraints.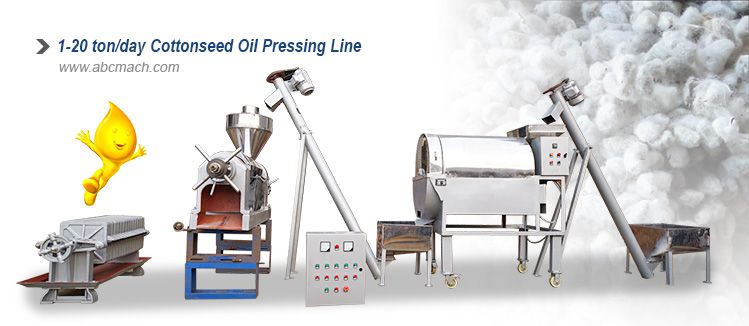 Vegetable Seeds Oil Pressing Line
First, you clean the seed, to remove and organic impurities(rope, stems, hull and leaves) inorganic impurities( metals, dust silt or pebbles), oiliness impurities(heterogeneity seeds, the grain of faultiness, the grain of insects etc.)
This section uses a Magnetic separator, a de-stoner, vibrating sieve and a decorticator(applied to hammer seeds). The cleaning process is vital for two reasons; it cuts down on oil loss and improves the oil yield; it also contributes to the overall integrity of the Cottonseed Oil Production. After pre-treatment, we reduced the level of impurities not less than 0.1%.
Next, the hulls need to be removed from the Cotton Seeds. The seeds are cracked by feeding them through a toothed cracking roller, to create uniform cottonseed kernel pieces. This also facilitate the squeezing out of the oil.
The seeds are flaked, this changes the cracked seed kernels into smaller more uniform flakes at least 0.5mm thick, pinching this softly by hand reveals a lower ratio of powder, less oil spilt and dust that is less than sieve mesh 10% to 15%.
Then cook the seeds, this is achieved by adding steam to the crushed and flaked seeds pcs, afterwards the seeds are dried to remove any excess water. This part of the process changes the integrity of the seed proteins, using water and hear to make it easier to press and remove the crude oil; this also results in better oil and cake. A vertical stack cooker is used; it has five layers for cooking flakes. We load 1 or 2 layers to steam the flakes until the temperature meets 95-100 degrees. Tiers 3-5 are used to cf control the moisture content of the seeds; they remove up to 40% of the water from the flakes. The steam pressure is greater than or equal to 0.6MPa. It takes 60mins of cooking at 95-100 degrees to reduce the water content to 12-14%.
We use only the latest technology to ensure we get the highest oil return; some people use "pre-pressing and solvent extraction process" to get more oil. This practice is quite common in commercial Cotton Seed Oil production, to try to increase overall yield.
​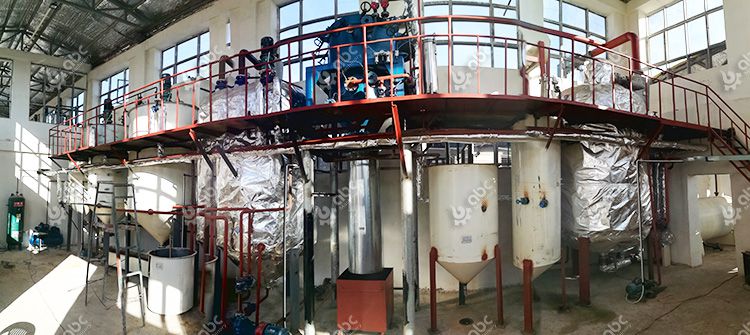 Cottonseed Oil Refining Workshop
Before the oil can be used, the extracted cotton seed oil has to be refined to remove waxes, gums, pigment and other impurities. The main types of refining include degumming, neutralizing, decolorizing, deodorizing and dewaxing. To choose what process to use for refining, it will depend on the type of raw material. (Read more about cottonseed oil refining and fractionation >>)
Cottonseed oil is widely used for making cooking oil and biodiesel oil. But for edible oil production, the crude oil needs to be refined to remove the gossypol colloid and waxiness. After refining cottonseed oils are generally a dark red or pale yellow colour. They contain 21-25% palmitic acid, 2-2.5% stearic acid, 18-31% oleic acid, 45-55% linoleic acid and 0.1% arachidic acid. Once you have refined the oil, it is great cooking oil. Because it is high in linoleic acid, it is known for reducing cholesterol, keeping your body healthier. Your body can absorb up to 98% of the cottonseed oil.

Our cottonseed oil mill machinery (oil press machine & refiney machine) engineered to be compact, durable, reliable and efficient is ideal for anyone who desires to set up their own oil mill plant and produce cooking / edible oil for business purpose or own use. Feel free to inquire for more details of our equipment or ask for a customized equipment list depending on your situation and the cheapest price!
Business Plan of Small Oil Mill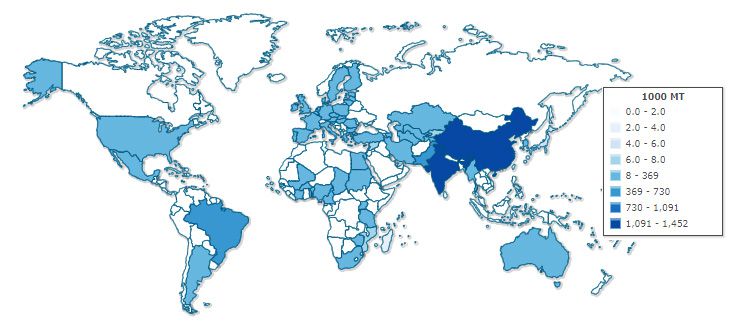 2019 Cottonseed Oil Production by Country
Cotton seeds are one of the top four genetically modified crops grown in the world, besides soy, corn and canola. They have similar structures as sunflower seeds. There is a hard outer null with an oil-bearing kernel inside it. Cotton seeds are one of the top four genetically modified crops grown in the world, besides soy, corn and canola. They have similar structures as sunflower seeds. There is a hard outer null with an oil-bearing kernel inside it. The oil is extracted from the seeds or kernel of varieties of species of cotton plants.

Cottonseed Oil offers a unique business opportunity. By 2028, the global cottonseed market will reach a value of over 5 billion dollars. It is foretasted to grow by 3.2% over the next few years. This increased demand for cottonseed oil is mainly due to the food processing and snack food industry.
Cottonseed oils are used to judge the standard of other oils. This is due to its natural and mild flavors and tastes. this is the standard by which other oils are measured. Brominated Oils can also be produced for cottonseed oils, these have a high calorific content suitable for people on specific diets. Cottonseed oils are suitable for cooking and frying; this makes it a popular option for there snack food manufacturers, bakers and confectioners, as well as other food manufacturers. These companies are always looking for new and healthier alternatives. It is also a viable substitute for the soap making industry. This versatile oil is a great investment opportunity.
Firstly, you will need a large piece of land. This is for you to have ample space for your machinery and office. You will also need to have capital. At the start of your business, you will need to equip your office with the necessary oil processing equipment. It is also important that you source for good seeds around your intended business space. The quality of your oil will depend on the raw material that you use. It would help to reduce transport cost too. Don't hesitat to tell us your needs and let us help you make the most suitable plan!
We want to press the cottonseed directly without delinting. So kindly quote for small cottonseed oil mill plant with cotton short fibre.
According to your request, I have made the quotation of the 50TPD cottonseeds oil mill plant for you, details pls check email attachment. May I know whether you have already prepared the workshop or not? And when you plant to start this business? If you have any questions about my quotation just tell me freely, I will try my best to help.
My name is Dionisis Pontikis and I am the General Manager of a grain processing company. I am starting up a new business of extracting oil from cottonseed in Greece. I would like to send me an offer of the press oil machine type: ZX24-3 & 204-3 oil mill machine. I would also like to inform me what other equipment do I need and if you sell this how much it costs. I have seen that you have complete lines of oil press machinery and your experience is big.
Thank you in advance!
Glad to receive your inquiry. There are some questions needs to confirmed before quoting you:

1. May I know whether your cottonseeds have the fiber? If your seeds have fiber, the first step is delinting, the next step is shelling. Because, pressing with fiber will destory the oil press, and the oil yield will be quite low. The quantity of the fiber on seeds also will affect a lot. So, to confirm the condition of your raw materials, pls send me some pictures for reference.

2. Pls allow me to tell you that, our 204-3 oil press is the pre-press type, it's not the general oil press,generally, it is used before solvent extraction process for some high oil content rate materials. So, pls tell me the capacity(ton/day) you need, then I can equip the suitable oil press for you according to your demand.

3. For one complete oil mill plant, generally it containsfour parts: pretreament parts, pressing parts, refining parts and filling parts. If you just want to sell the crude oil, you just need the pretreatment parts and pressing parts (maybe also contains the filling parts, it's your choice). Generally, the pretreatment parts contains cleaning sieve, crusher, flaker, cooker, etc. So, pls confirm whether you just want to sell the crude oil, or you need the complete oil mill plant including the four parts?

4. How about the voltage? I mean what is the suitable 3phase voltage in Greece. It matters a lot.

Any questions pls tell me freely
I am looking for 2-5ton/day capacity cotton seed extraction unit.please provide detail specification with FOB price.
Thank you for your inquiry. We can offer the equipments you need for cottonseed oil mill plant. Before recommend you the suitable machine pls advise how many hours do you want to work per day? And whether your cottonseed has shell or not.

Any questions pls tell me freely, I will try my best to help.
Consider small capacity cotton seed oil production and our cotten seed is shelled.
As per your request I recommend you our 5ton/24hrs small oil mill plant, the equipments list is enclosed you can check for details. Pls allow us to briefly introduce this proposal for you:

1. Cleaning sieve: The cottonseed contains much impurity, these impurity not only effect the quality the oil but also damage the oil expeller, the you need the cleaning sieve to remove the impurity to get more clear oil and better quality cakes.

2. Elevator: There is no need for you to put the raw materials into the machines one by one, just put them in the elevator, then the materials will be delivered into the next machine automatically.

3. The cooker: You know your cottonseed has shell, if you press it directly, the oil yield will be low, so you need the cooker. After cooking the raw material, you will better balance the temperature and moisture content, then it will help you increase the oil yield to get more oil and better quality cakes for feed.

4. Plate filter: The crude oil contains much impurity, if you want to get clean and good quality oil for immediate consumption you can filter the crude oil by plate filters.

5. Electric control closet: you can control all these machines with this electric control closet, so you won't need to operate every single machine, it will be more convenient and can save your cost for worker.

Hope my explaination of these machine is clear to you. So, if you are satisfied with this proposal pls tell me, then I will calculate the cost for you. Any questions pls contact us freely, I will try my best to help.