Maize, the most important cereal crop in the world, serves as an important staple food for more than 300 million Africans. South Africa, Nigeria, Egypt, Ethiopia, Tanzania are the main producer of maize in Africa. And many farmers or people who are planning to start a maize flour milling business in their countries have big problems on where to buy cost-effective maize flour milling machines for maize processing. Here, just check the equipment of 20TPD small maize milling plant we exported to Uganda. (Read more: How to Start a Maize Milling Business? )


Start Maize Flour Milling Business in Africa
20TPD Small Scale Maize Flour Milling Machine Exported to Uganda
This is a small maize milling plant manufactured for one of our client in Uganda. The capacity of the corn/maize flour production line is 20 ton per day. This client was planning to start maize milling business in Uganda. ABC Machinery has set up many maize milling plants in Africa and we have gained rich practical experiences to help local people install small scale maize milling machines for their business. (Related Project: 80TPD Maize Flour/Grits Processing Plant Setup in Uganda >>)


Main Equiments Included in the Maize Flour Milling Plant
This 20TPD particular maize processing equipment, designed for home use and generally small business scale, has become highly preferred by small scale business people. Most clients are referring to the small capacity flour mill that has aced the rural setting, because it consumes less energy, requires less output and its production quality is higher. (Related Product: 10TPD Maize Flour Milling Machinery >>)
Main Technical Parameters of the Maize Milling Plant
Equipment
Capacity
Final Products
Flour Milling Rate
Workshop Size
Maize Miling Plant
20 tons per day
Rice Flour: (70 mesh);
Maize Bran & Feed Flour
Fine Maize Flour: 95%;
Maize Germ & Maize Bran & Feed Flour: 20-25%
16.5*6*6.5m (L*W*H)

Below are the photos of this maize flour production equipment packaging and loading before delivery. If you are interested in our maize flour processing equipment, and want to know the cost of setting up a maize mill in Uganda, feel free to contact us!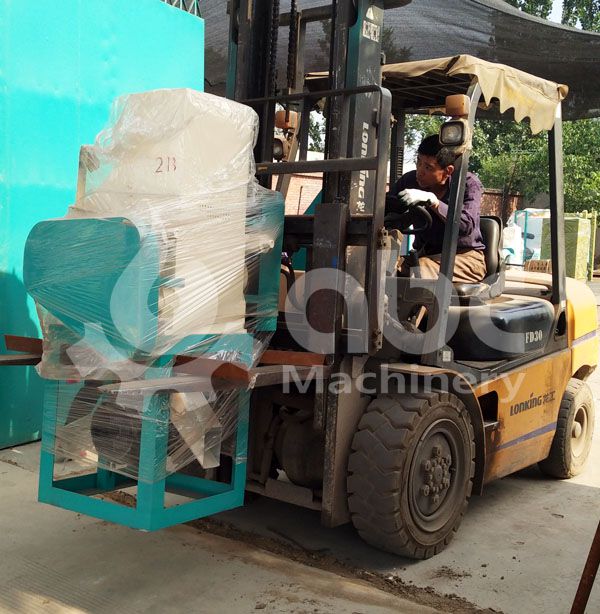 Loading of the Maize Mill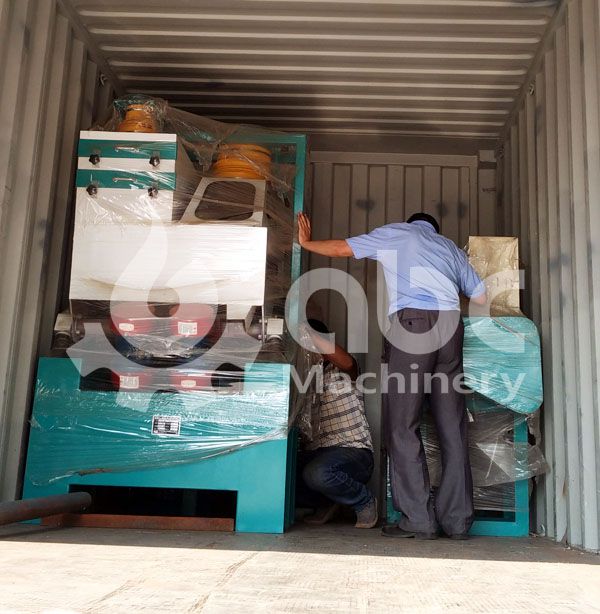 Cleaning Equipment In Container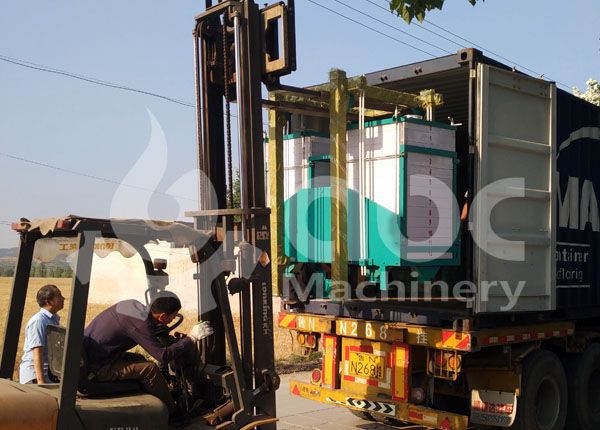 In order to ensure the maize flour production efficiency and gain profits from your maize flour milling plants quickly, buying high quality and advanced machines is necessary. All the equipment in the 20TPD maize flour production factory are quality assured and we offer the BEST favorable price. If you are interested in it, please contact us directly to get detailed information on machine specification, delivery period, payment mode, installation and operation training!
How the 20TPD Small Maize Mill Plant Working?
20TPD Maize Milling Plant for Small Business Plan in Uganda: HOT Sale maize flour milling machines offered by flour mill machinery manufacturer or supplier, guide on process of maize flour/grits production and how to start maize flour milling business with limited cost in Tanzania, Egypt, Morocco, Ghana, South Korea, etc.
Start A Small Maize Milling Plant
Small scale maize milling facilities are BEST choice to start a maize milling ba maize milling companyusiness or a maize milling company since it has many features that attracts people who are interested in maize processing.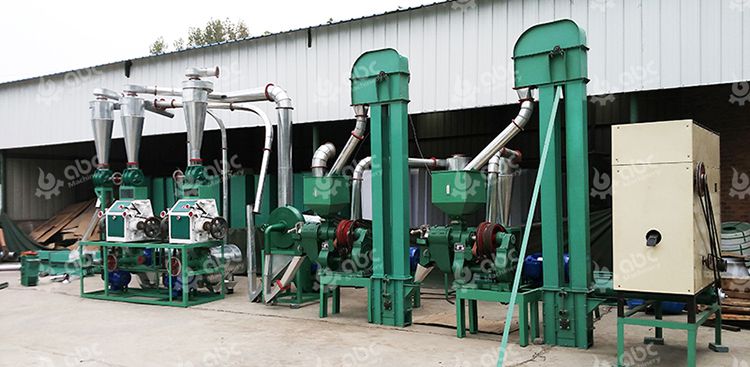 Flour Milling Machine for Small Maize Processing Business
Cheap Price and Low Setting up Cost
Compared to the large flour mills, small flour milling plant is cheaper in terms of set up costs, purchasing and installation, not to forget its affordability that does not leave out consumer preference and taste. These costs however, vary depending on the tax laws of the Inhibiting country, the small flour mill capacity and origin of the manufacturing country. The flour, which is the final product, is cheaper to the consumer. This is due to the low cost of operation which comes about as a result of technological improvement of the mill, which increases the mills capacity at a somewhat minimal expense. (Related Project: 60TPD Maize Flour Milling Plant Set Up in Zambia >>)
Small Size and Easy Maintenance
Due to its small size, it is easier to transport when necessary, install, cheaper to purchase compared to larger flour mill project and easier to maintain due to its limited breakdowns.
Advanced Flour Milling Technology
Small maize flour milling plant covers a small area, features high degree of automation, requires small investment and has wide processing range, which makes it the ideal equipment in the maize milling business plan. A small maize mill machine has separated the peeling system and the slapping system, which are driven by a single power and combined into one. It can avoid the mixing of maize husk and maize meal, save manpower, space and equipment investment, and operate easily during work. (Read more: Cost to Start a Wheat Flour Mill Factory >>)
Our small maize milling unit or production line is definitely a stepping stone for flour business people who are just starting out and are looking to buy large flour mills in future. They also get funded by some financial institutions. Get the latest price list and machine paramaters by clicking blow form!