Commercial Wheat Flour Milling Plant
The commercial flour milling machine provided by ABC Machinery has advanced technology, simple and compact structure, convenient operation and low maintenance cost, short installation period, high output, factory price, excellent quality, low power consumption, small noise and many other advantages. We also provide customers with turnkey projects, including standard and non-standard process design and manufacturing, equipment installation and debugging one-stop service.
300~1000TPD Commercial Wheat Flour Mill Project Report
300~1000TPD wheat processing plant is designed for large scale commercial flour milling project. The normal capacity of flour mill project for wheat is 300TPD, 400TPD, 500TPD and 1000TPD. Typically, the equipment in large commercial wheat flour mill plant is 6-bin or 8-bin type high square plansifter, and 500-600(length) manual (or pneumatic) or 800-1000 (length) pneumatic flour mill machine. (Read more: Flour Mill Factory Cost >>)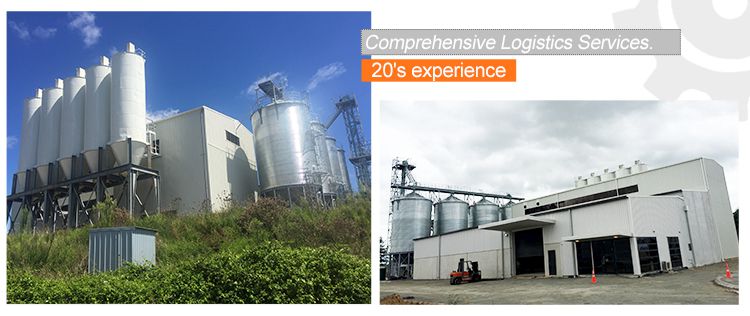 Large Wheat Flour Milling Plant Project
The wheat flour milling process in wheat flour mill plant generally includes wheat cleaning process and flour milling process, the detailed process of wheat flour milling is as follows.
Wheat Cleaning Process:

Pre-cleaning, Sieving, Threshing, Destoning, Sifting, Magnetic Selection and Dampening

Flour Milling Process: Bran Milling, Core Milling, Slag Milling, Tail Milling, Purifying
Flour Grade: 1st Grade, 2nd Grade and Special Flour

Wheat Flour Milling Machinery in Project Report of Flour Mill

Large Commercial Wheat Flour Mill Project Report
Large scale commercial wheat flour mill plant – buy high quality wheat flour milling machinery for flour making business: HOT sale commercial wheat flour mill plant offered by flour mill machinery manufacturer or supplier, guide on process of wheat flour production and how to start wheat flour milling business with limited cost in Tanzania, Egypt, Morocco, Ghana, South Korea, etc.
Advantages of Commercial Wheat Flour Mill Project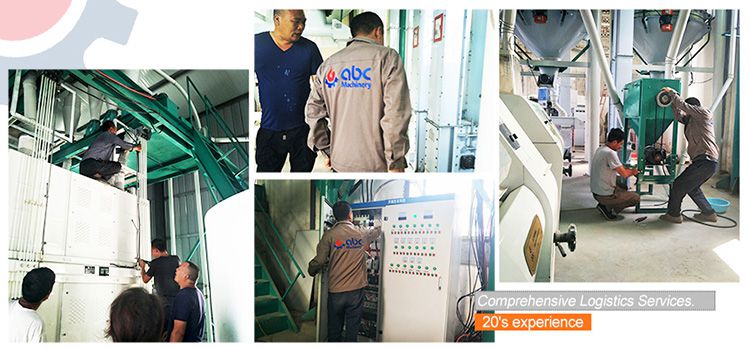 Large Wheat Flour Milling Machine for Sale
Reasonable design is great for classifying flour so as to produce high quality final flour.
Low power consumption and high flour extraction rate ensure the profits
Advanced equipment selection and mature flour milling technology can produce high quality flour in different grades

Wheat Flour Mill Project Report
These wheat flour milling plants we built are all real cases. We aim to provide our customers the high quality equipment and help them save more investment cost. If there are any questions about flour mill plant projects setup, please contact us directly, we are professional!
Steps to Setup Wheat Flour Mill Project
The right factory site is one of the first things you can't ignore when starting your wheat flour milling project. The location of the factory is a necessity for the success of your flour mill business. The location needs to fit into the defined area of your region and you need to do in-depth market research before choosing the site. If you can't determine the location and don't care, professional understanding can provide you with professional advice and help you choose the most suitable position for your wheat milling machine.
Adequate Financial Support
You can't do any business, including a flour mill business, without capital. You need to do an analysis of the capital you need as well as some other resources in order to successfully start and maintain your business. If you don't have enough money, you can go to your local authorities and apply for a loan, or some places will have special loans for start-ups that can also help your business. (Read more: Flour Mill Business Plan >>)
Understanding the Wheat Milling Process
Having a clear understanding of the flour production process can give you a better control over your business. And your choice of flour milling process dictates your choice of grain processing machinery, which also affects investment costs and productivity. You can find the information online, or you can ask a consulting professional.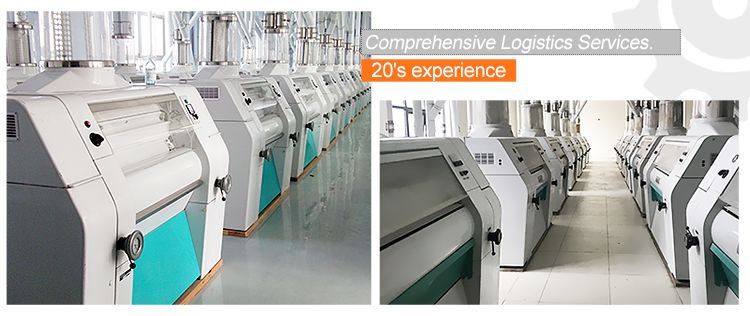 Commercial Wheat Roller Mill Machine
Buying Suitable Flour Machinery
To find a reliable and competent manufacturer or supplier in the super competitive market is not so easy. When you choose one, pay attention to whether it is real, it has rich experience in building flour machinery, professional team etc. A good wheat flour mill manufacturer usually customize the wheat mill process for the clients based on the actual condition with limited cost.