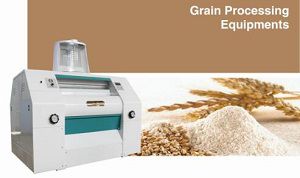 Going into wheat milling is a profitable business venture. But there is a flip side: the capital needed to build automatic wheat flour mill plant can prove to be a cost-intensive undertaking. Even then the cost is based on various variables. As such, the factors determining the cost are especially four-pronged: raw materials, equipment, land, and labor. (Latest Post: How to Start Flour Mill Business >>)
Choose the Best Flour Milling Machine Manufacturer
Flour Mill Plant Designing and Constructing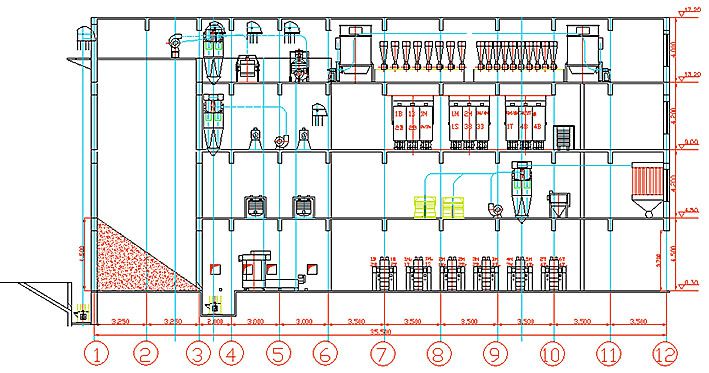 Automatic Flour Mill Plant Layout Design

Model
Power (KW) APPROXIMATE
Capacity
(T/24HRS)
Dimension of workshop (L×W×H) M
Project Cost / Investment (Approx.)
Just for references
80TPD
263
80
30*8*10
$18,4000
100TPD
370
100
30*10*13
$23,7400
150TPD
580
150
42*10*18
$33,0000
200TPD
710
200
42*10*21.5
$59,8000
300TPD
960
300
50*15*25
$92,0000
500TPD
1520
500
60*18*28
$185,0000
Products:grade maize flour,bran;
Capacity: grade wheat flour 75%-80%, bran 20%-25%;
Corn flour fineness: 80-120 mesh (adjustable);
Sand content: < 0.02%;
Magnetic metal content: <0.003/kg;
Moisture content: <14.5%;
Color: wheat color, fine flour, high quality.
We can supply all kinds of grain processing machines to to process your grain (wheat, maize) into flour. You can get tailor made plan depending on your specific requirements and needs.
Besides, we have many successful grain milling projects all around the word, including mini flour milling unit, small flour mill plant, medium scale flour milling factory and large automatic flour mill plant. Just send us an inquiry and tell us what you need, and we will make the best wheat processing or maize flour milling solution and equipment list for you! (Read more about: commercial flour mill project report )

Cost of Automatic Flour Mill Plant
If you are planning to build an automatic wheat flour mill, but don't know where to start, this article may help you take the frist step - cost evaluation. Feel free to contact us to get more details of our wheat flour milling machines and flour milling solutions.
Raw Materials Inventory

Common Grain for Floru Mill: Wheat, corn / maize, rice
Raw materials inventory is a term used to refer to the total cost of, in this very context, wheat which is presently in stock and waiting processing. Different factors determine the cost of wheat. For example, the amount and worth of wheat, plus the wheat variety, may differ considerably. Furthermore, the cost of the wheat can differ depending with whether it has been sourced from local regions or imported. Thus, prior to finding out the actual cost, it is crucial to calculate the requirements of your quest to build automatic wheat flour mill plant. Crude oil price, price of precious metals, currency market, and regional weather forecast are examples of the things which may influence the cost (formally known as operating expenses).
Wheat & Corn Production by Country
Wheat Production by Country 2018 (1000MT)
Corn Production by Country 2018 (1000MT)

China

131,430
India

99,700
Russian Federation

71,685
United States

51,287
Canada

31,800
Pakistan

25,500
Ukraine

25,000
Argentina

19,500
Turkey

19,000
Australia

17,300
Iran, Islamic Republic Of

14,500
Kazakhstan

13,947
Egypt

8,450
Morocco

7,340
Uzbekistan

6,000

United States

366,287
China

257,330
Brazil

94,500
Argentina

46,000
Ukraine

35,500
India

27,800
Mexico

25,600
Canada

13,900
Indonesia

11,900
Russian Federation

11,415
Nigeria

11,000
South Africa

11,000
Philippines

8,200
Ethiopia

7,100
Serbia

7,000
Egypt

6,800
Pakistan

6,300
Business Equipment Expenses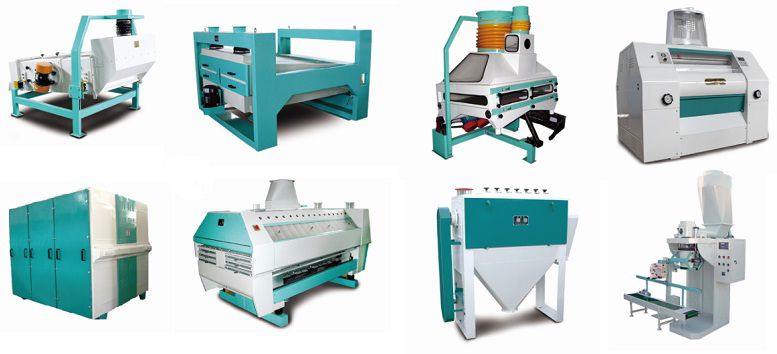 Processing Machines for Wheat Flour Milling Plant (Contact us for details)
The wheat flour milling process requires equipment such as for cleaning and milling the grain, storage silo, and packing the flour. The cost of the equipment varies depending on their nature and features. Specifically, the excellence and proficiency of the equipment has an effect on their cost. Nevertheless, superior and proficient equipment may be a worthwhile venture because they often have low maintenance expenses. When you want to build automatic wheat flour mill plant, you must factor in the nature of the equipment and related support materials. Here is a article about how to start 60-150TPD flour mill factory. (Read more about small scale maize milling machine set >>)
The flour milling equipment is the notable equipment. The equipment cost may be based on the wheat milling equipment specifications which includes the capacity, extraction rate, power, workshop, and quality standard. Even then the cost of this equipment can range from as little as $19000 to as much as $1,448,000 per set. There are costly and pocket-friendly alternatives. If you are interested in mini flour mill plant cost or want to get customized maize milling or wheat flour mill business plan, or have any questions about how to build a flour mill step by step, don't hestiate to send us an inquiry for FREE consultation service.
Land Values
By the same token, a physical location is needed to build automatic wheat flour mill plant. Hereby, land comes to mind. Incidentally, the price of land increases progressively. Different factors may account for this. An example is the place where the land is situated. In this context, land situated in, let's say, within and near urban centers is relatively costly than land situated in far-flung rural areas.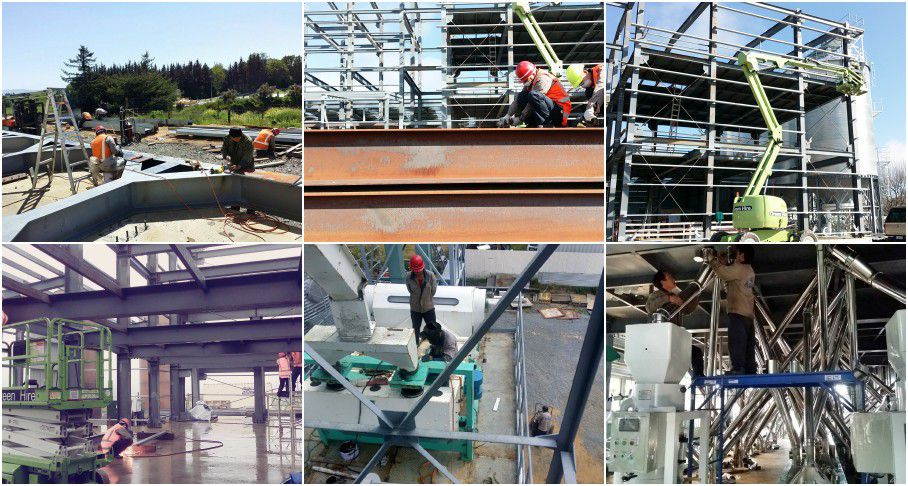 Onsite Constructing of Fully Automatic Commercial Wheat Flour Factory
The land costs may be skyrocketing in highly developed Metropolitan areas compared to less developed or yet-to-developed areas. For instance, according to MSN Worldwide, an acre of land cost as little as $1,558 in Wyoming in July 2015; however, an acre of land cost as much as $196,410 in New Jersey. Accordingly, the cost of acquiring land may mind-blowing if an extensive area of land is needed to build automatic wheat processing plant.
Labor Expenses
In a similar vein, the cost of labor can be dictated by basic materials, and the extent of the wheat flour mill plant and its maximum output. Workforce, both skilled and unskilled, is needed to run the plant. This can be a labor-intensive undertaking because, specifically, skilled workers are paid big salaries, sometimes running into six-figure salaries. On the one hand, a single unskilled worker can be paid relatively much lesser per se. On the other hand, the fact that unskilled employees comprise the bulk of the workforce may mean a high labor cost, collectively. (Related Post: How to start flour mill factory in India? )
Different countries have different payment structures. Based on the plant's maximum output, the cost of production can be as much as a third of the pretax earnings. To wrap it up, it is crucial to understand the headcount of employees, and their abilities, needed to make the plant realize its aims, and live up to its vision and mission statements.
Video: Fully Automatic Commercial Wheat Flour Milling Factory Project Plan
This one of our 160 ton/h wheat processing project setup in New Zealand. View the flour mill running video below to see more about the factory layout design.
Please give me a quotation for 20t and 10 tones flour mill line please.
Thank you for your interest.
1.what is the raw material for process? wheat or maize or others?
2.do you need a whole plant or a simple single machine?
3.which country will it be use? what is the local voltage?
4.any additional requirement?

Pls confirm the above information,then we can make the quotation accordingly for you.
Kindly send me budget price also for a capacity of 20T/H.
Thank you!
Thank you for your interest.
As per your requirement, here we enclose you one 20TPD wheat flour plant for your reference. Pls take a look first, any questions, pls let us know.
What is your workshop size? pls give us the dimension,we will check whether it is fit for the capacity.