Flour milling is also known as flour grinding or flour processing. A complete grain flour milling plant generally includes grain pretreatment process (cleaning & dehulling) and flour milling process. Flour processing plant is built to turn grain into different levels of flour products for different purposes.

The main processing machinery of flour milling plant includes flour grinding equipment, screening equipment and flour purifier.
Common grinding equipment is roller flour mill. Percussion grinder and flour detacher are the auxiliary grinding equipment.
Common screening equipment is square plansifter, along with rotary sieve, wheat bran finishers and bran brushing machine as auxiliary screen equipment.
Purifier is common machinery for purification.
Flour Production Processing Project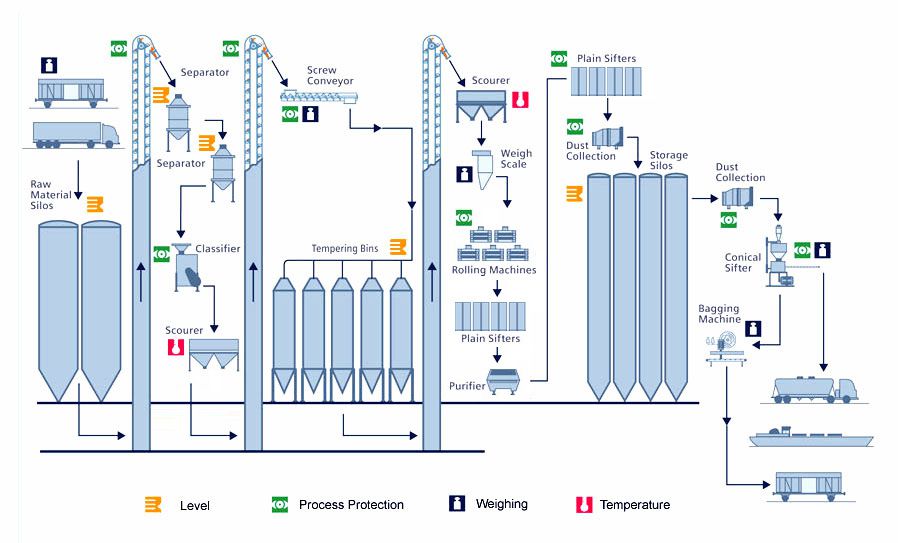 This chart is greatly simplified. The sequence, number and complexity of different operations vary in different mills.
Capacity Range from 10T/D to 1000T/D