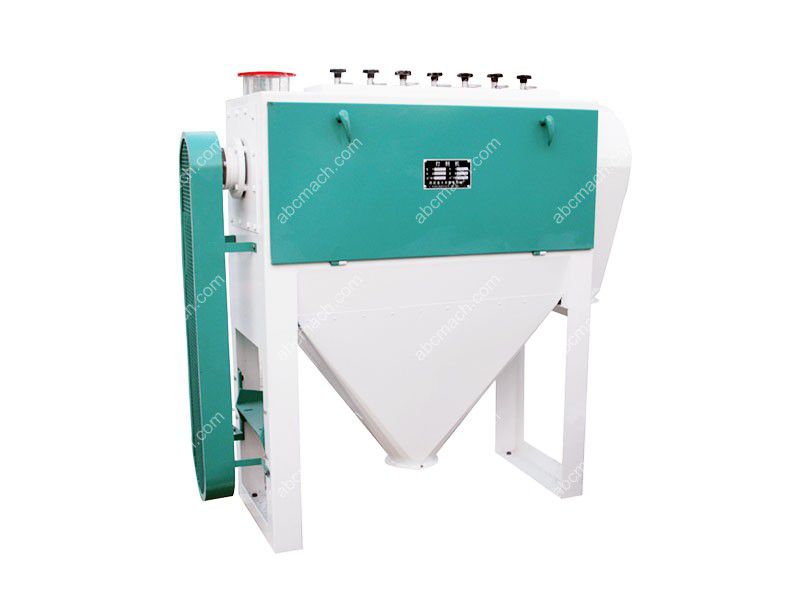 Bran finisher machine can remove the four particles adhesive on the bran, so that to improve the flour extraction rate of flour mill. It is widely applied to the field of wheat, rye, spelt, millet, buckwheat, oats and barley flour plant.It has the similar appearance with wheat scourer.
How Does the Bran Finisher ​Work: Under the striking of high-speed rotating playing board, wheat flour will be separated from the bran flakes and the bran flakes are thrown to the buffer board and flexible screen. Then, flour will go through the screen and fall to the discharge hopper. With this wheat bran finisher, you can get high quality wheat and bran of low powder content at the same time. With bran cleaning machine, you can improve the efficiency of grain grinding/milling and increase the flour extraction rate. Feel free to send us an email to know more about the bran machine and grain grinder.
Yes! I am Interested!
Ask for Price
Details:
Type
FPDW30×1
FPDW30×2
FPDW45×1
FPDW45×2
Screen Cylinder Specification (mm)
Diameter 300
Length 800
Diameter 300
Length 800
Diameter 450
Length 1100
Diameter 450
Length 1100
Distance Between Play Board And Screen Cylinder (mm)
≥ 9
≥ 9
≥ 9
≥ 9
Main Roller Speed
(R/Min)
1050
1050
1050
1050
Capacity (t/h)
0.9-1.0
1.8-2.0
1.3-1.5
2.6-3.0
Power (kW)
2.2
2×2.2
5.5
2×5.5
Air (m3/min)
7
2x7
7
2x7
Weight (kg)
220
440
320
640
Size (L*W*H)
1315×540×1035
1315×1076×1035
1315×625×1575
1315×1215×1575
International flour machinery manufacture can generally provide complete grinding production line. Most of them have decades or even hundreds years of history, such as Buhler and KMEC. In fact, flour processing is a kind of traditional and mature industry. The flour industry in China is already industrialized. KMEC is one of the reliable grain grinder suppliers, which belongs to ABC Machinery. And we also have many successful projects of grain milling production line around the world and the working effect of the production line is equal to international advanced level.
Get In Touch
24/7 Support
We receive enquiries in English, Español (Spanish), Русский язык (Russian), Français (French) and العربية (Arabic) . Our professional team will reply to you within one business day. Please feel free to contact us!