Briquetting Machinery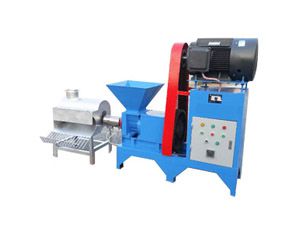 GCBA-I Briquette Press
GCBA-II Brqiuette Press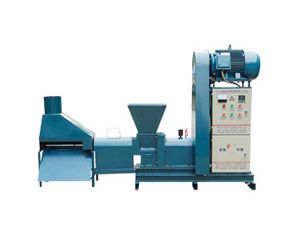 GCBC-I Briquette Machine
Typical process of biomass briquette production line: Raw Material—Chipping (optional) → Wood Crushing(optional) → Drying →Briquetting → Biomass Briquettes → carbonizing(optional)→ Charcoal Briquettes → Packaging.
Briquetting is a process that compressing biomass materials into high density solid fuels through high mechanical pressure. Briquettes are generallycylindrical. The cross section can be round, square and hexagon. The briquettes can be used in boiler as a heating source. Besides briquetting machines, we also manufacture auxiliary equipment for turn-key solutions, such as hammer mill, dyer, conveyor, and wrapping machine.
ABC Machinery has for more than 10 years been manufacturing and supplying industrial briquetting plants and equipment all over the world. We have a team with professionals well-versed biomass briquetting who can guild you from start to finish of the complete briquette plant. Our briquette plant can process almost all types of biomass materials including agriculture, forestry and industrial wastes into solid fuel without adding chemical or any binder.Below list some common use biomass materials for briquette plant.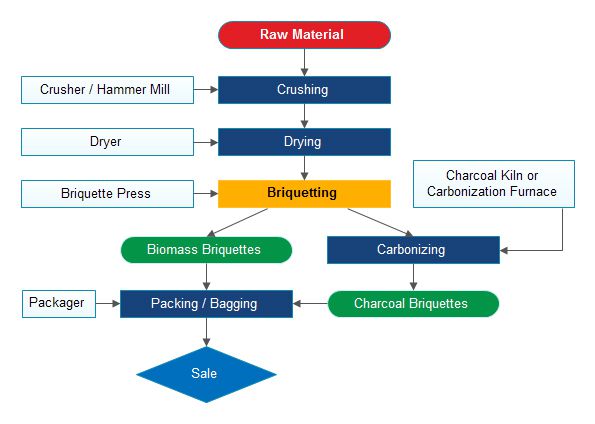 Briquetting Production Plant Process
Capacity Range from 200kg/H to 1T/H (Screw Press)
500kg/H to 5T/H (Mechanical Stamping)
Wide Range of Biomass Materials for Briquetting
Wood Materials: Wood log (such as pinewood, rubber tree, eucalyptus, robinia pseudoacacia, salix), wood chips, shavings and sawdust.
Agricultural Raw Materials: Straw (such as maize straw, wheat straw, canola straw, cotton straw…), Chaff (such as rice husk, rice bran, wheat husk…), Peanut Shell, Reed, Bagasse, Pineapple Peel, soybean stem…
Others: Palm fiber, Palm Kernel Shell (PKS), Coconut Shells, Waste Paper, Moso Bamboo, Grass (such as alfalfa, The giant king grass, elephant grass) and other biomass rubbish.