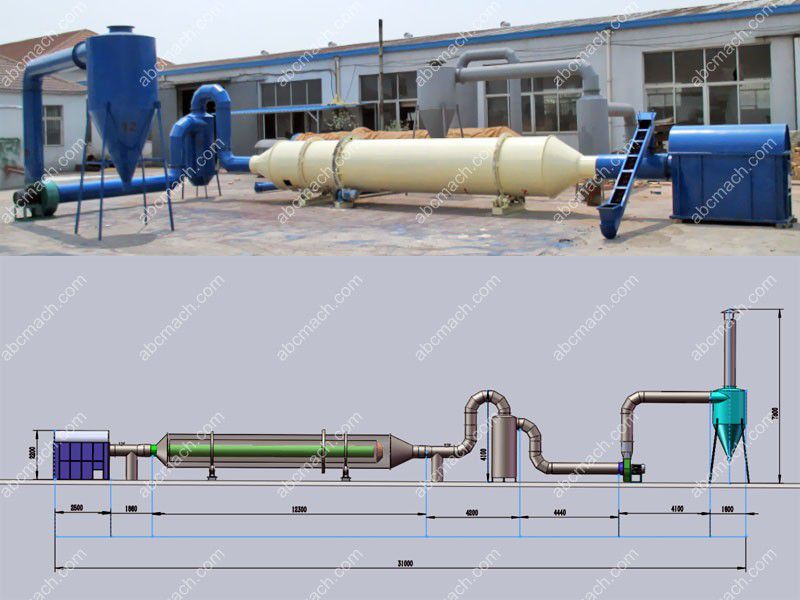 Drying Materials:
Biomass powder with high moisture,such as sawdust;
Input Moisture content
: 40-50%, 30-40%, 20-30%;
Final Moisture content:
8-15%;
Yes! I am Interested!
Ask for Price
Details:
| | |
| --- | --- |
| Moisture Content Before Drying | 20%-30%, 30%-40%, 40-50% |
| Moisture Content After Drying | 8%-12% |
| Hot Air Temperature | 150-200℃ |
| Airflow Velocity | 8m/s |
| Air Volume | 8960 m³/h |
| Drying Speed | 400-600kg/h |
| Power | 11KW |
We offer two kinds of airflow type dryer machine, one is general pipe/tube dyer, and the other is designed with drum. Thedried material can be used for pelletizing plant and briquetting plant.
Basic Drying Process
Hot Air Stove → Feeding Port → Pipeline →Ebullated Dryer → Pipeline → Fan → Heating Cylinder → Pipeline → Separator → Materials
What is Airflow Pipe Dryer?
This dryer is modified according to our rich experience in running plant. It has five main components like: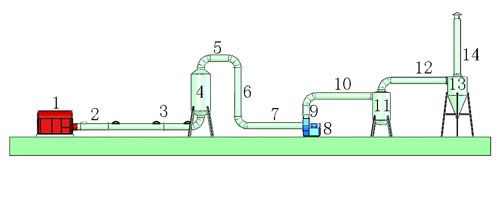 Hot air stove (No.1)

Pipelines (No.2,3,5,6,7,9,10,12)
Timing Tank (No.4,11)
Fan (No.8)
Cyclone(No.13,14)
The material is fed to pipeline (2 & 3) through a conveyor & mixed with the hot air ,which comes out from Hot air stove. It'll stay different time according to the different MC, when it reach to 40%, it'll stay for a long time and when it reach to 30%, it'll be intaked to Timing Tank (4), then go into the second working circle. The material will be sucked into cyclone(13) when it reach to the required MC, at the same time, the dust will be exhausted from exhausting pipe (14),where can be connected to the Dust Cleaning system(this is alternative).
Features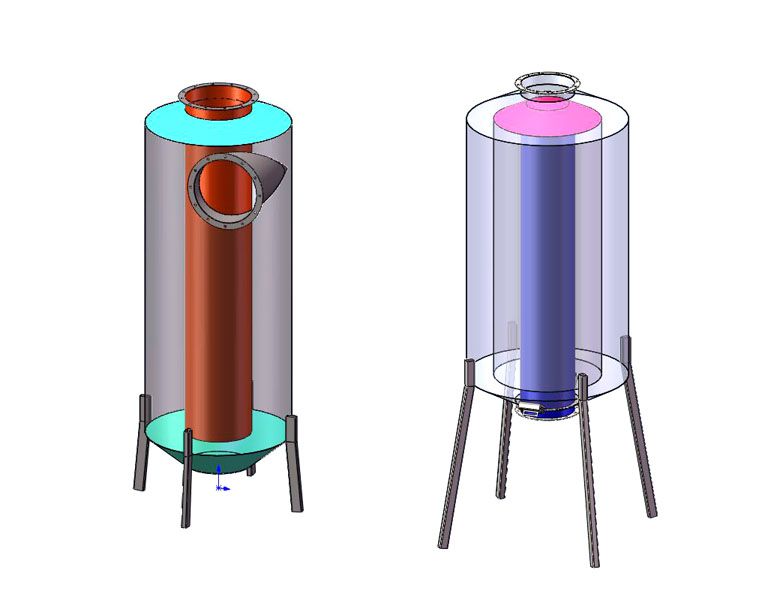 Multilayer Layer Timing Tank
Here matched a sensor in the cyclone,which help customer to adjust the temperature of hot air.(in general,temperature meter show 90 degrees Celsius)
Multilayer Layer Timing Tank
Please note there're three layers in the Timing tank No.4 & No.11, and the flowing speed of material in the Timing Tank reduces layer by layer, through this step, it increases the touching time of material & hot air.