ABC machinery is well recognized worldwide grain processing project design manufacturer and exporter, especially for flour milling (wheat and maize / corn), capable of offering turnkey solutions from consultancy, design, manufacturing, onsite installation, staff training, repair and maintenance and business extension ideas. Lots of successful seeds processing and flour milling projects are build and earning profit for our clients from Africa, South America and South East Asia.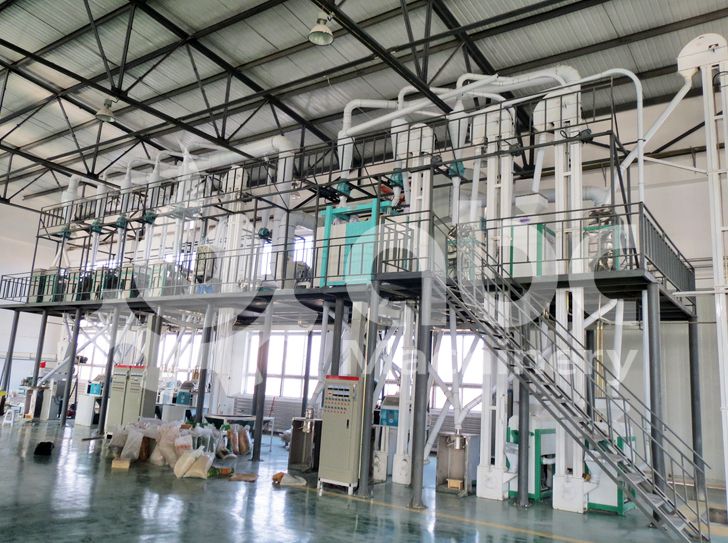 Medium Scale Grain Seed Processing Plant (Cleaning & Dehulling)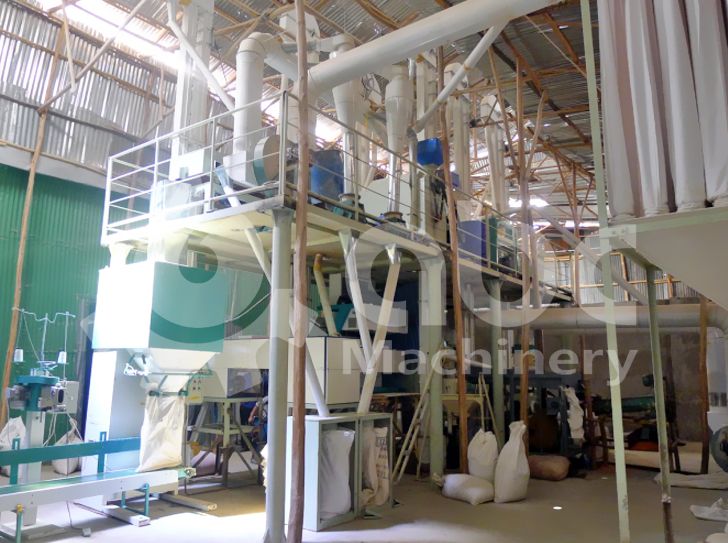 Wheat Seeds Processing Line Project
Set Up a Wheat Seed Processing Plant
Agriculture clean wheat for a number of reasons. Seed crops are often sprayed to protect them from disease and weeds, cleaning also removes the chaff from wheat crops and it reduces the risk of bacteria or fungal infection throughout transportation of the crop.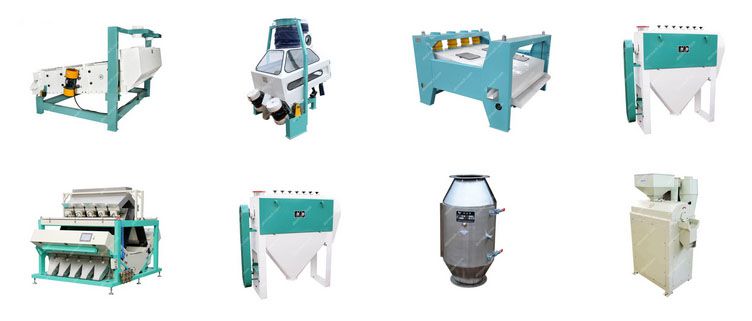 Wheat seed processing plants can be on a huge scale or can simply consist of one machine. The wheat seed cleaning process is not a straightforward process. Seeds will be run through an initial machine to remove outer husks before being run through a cleaning machine. Wheat Seed cleaning will often be carried out after the crop is harvested. Wheat processing plant is often preferred due to the ability to control the cleaning process in a safer environment.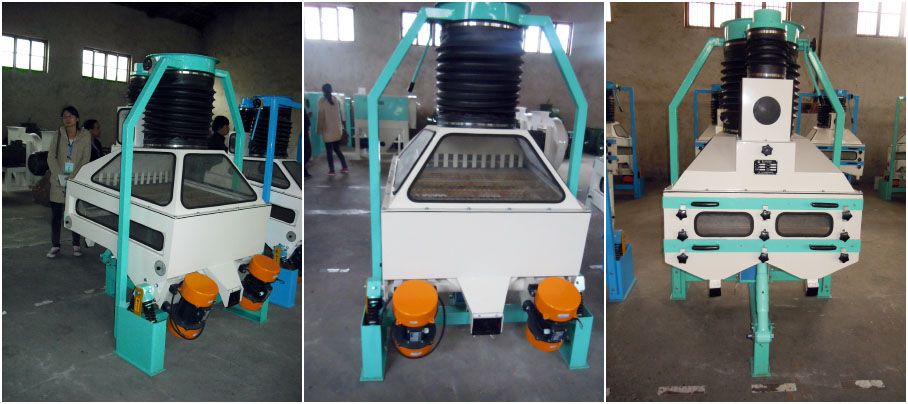 Details of Wheat Seeds Stone Separator by Speeific Gravity
The wheat seed cleaning machines will either work on an air cleaning or water cleaning process, with the seeds being separated within a chamber before being cleaned and approved for use. Many machines have the ability to separate the cracked seeds and any weeds that may have been gathered during the harvesting process.
Wheat cleaning equipment will be chosen specific to the seed. Interestingly the current standards result in up to 30% loss of the seeds. Even though machines and techniques are used, the loss is still high. Manufacturers continue to work on improving the loss of seed, after all with a growing global population demand on crops will be greater and processes will need to be more efficient and cost effective.
Market of Seed Processing Industry
The best way to clean seeds in a world of mass consumption and with a global population that is growing year on year, the drive to ensure crops are grown efficiently and safely is high on the list of commercial producers. In the United States, the seed production has been valued at $750 million a year and this figure will only continue to grow. For many involved in agriculture, it's an important part of their life as they work tirelessly to ensure their seed crops meet the regulations. Seed crops need to be grown on large scales and agriculture are always looking for ways to ensure their crops are of top quality. For example, wheat seed processing plant is now a huge part of the agriculture industry.

Crop seeds have to follow a rigorous and regulated process to ensure they are fit for human consumption, the process is especially important when it comes to producing seeds on a large scale. Due to the way in which they are grown seeds have to follow a cleaning process. Cleaning wheat seeds is the number one priority to be able to sell the crop on a commercial scale. Manufacturers have worked tirelessly over the last hundred years to supply efficient cleaning machines for plants and factories.
In the 1800's seed cleaners were first installed into wheat processing plants and since then their importance has continued to grow. There are now hundreds of different machines that offer the agriculture industry the chance to meet regulations and ensure their wheat crops meet the standards.
We are interested in barley silo, do you have any experiences to provide silo in New Zealand?
Thanks for your enquiry to our products. So far, we have built many projects in Australia and NZ, now we're just building a 160TPD Automatic flour mill production line in your country, Which includes 4*250Ton silo, pls see more details about the project:1000 Tons Wheat Silo Project in New Zealand
As for you requests, could you kindly advise us more info by filling in the form in the attachment. So we could suggest and design for you accordingly.