Project Name
: Mini Feed Mill Plant
Production Output
: 1 ton per hour
Application
: Specially designed for sheep and cattle feed processing production.
Related Product
:
Small Feed Pellet Line for 800-1100kg/h Production
Sheep & Cattle Feed Mill Plant Photo Display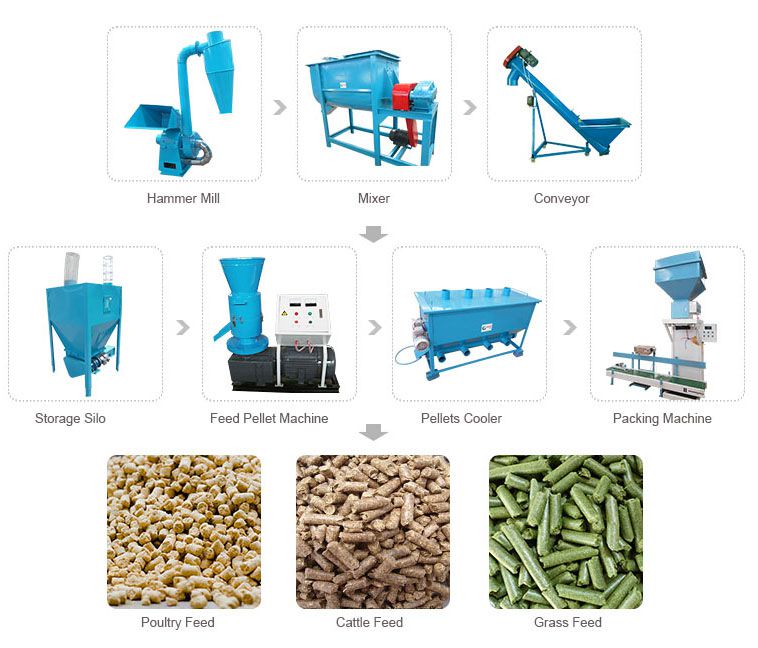 The feed mill plant unit includes equipment of grinding, mixing, pelletizing and cooling. The bagging machine is also available to be included if you need. It is suitable for small and medium sized farms and feed mills to use. If you are planning to start mini or small scale feed mill plant for herbivore and ruminate animals, you can take this feed milling project for reference. Just send us an inquiry for detailed equipment info and price list!

New Product: Mobile Mini Feed Mill Plant for 800kg ~ 1000kg Production

Complete Formula Feed Pellets Vs Traditional Feed
Complete formula feed is a balanced combination of various kinds of nutrition, and crucial for the enhanced growth of cattle and sheep. For this reason, the market is saturated with different types of feed processing machinery for manufacturing perfect compound feed. One such example is the animal feed pellet mill which converts parched ground powder into standard pellets fit for different domestic animals including cattle, sheep and poultry, effectively making the feed easy to digest and palatable as well.

The raw materials for the powder include corn, wheat, soybeans, nutshells and other biodegradable materials such as grass, straw, and bagasse (sugarcane dregs). The bigger solid particles referred to as pellets require an additional component of moisture, which is achieved by introducing steam or molasses to the mixture. Given that cattle, cows and sheep all have diverse nutrition requirements, feed composition will contrast based on the type of livestock. The only constant is that the feed must be rich in energy, protein, and fiber. Varying the temperature and components can ensure a more refined pellet feed, both in terms of quality and nutritional value. (Related Article: How to Start Industrial Scale Feed Milling Plant? )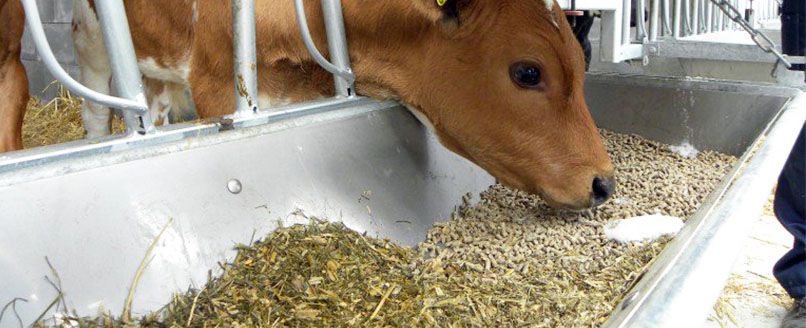 Make Complete Feed Pellets for Your Cattle
Compared to traditional cattle & Sheep feed, pelletized feed products display more advantages, chief among them nutrient utilization and profitability. It not only reduces food wastage but is also easily stored and transported as well as widely preferred by domestic animals.