Throughout the feed industry, multiple feeds are competing in the market. Finding a suitable and cost-effective feed is not as easy as it used to be. However, only if you observe carefully, you can find that there is a kind of feed that is grabbing the animal feed market and gaining more and more attention from people who raise chickens, cattle, sheep or other animals. It is the pellet feed for animals, which is processed by animal feed making machine.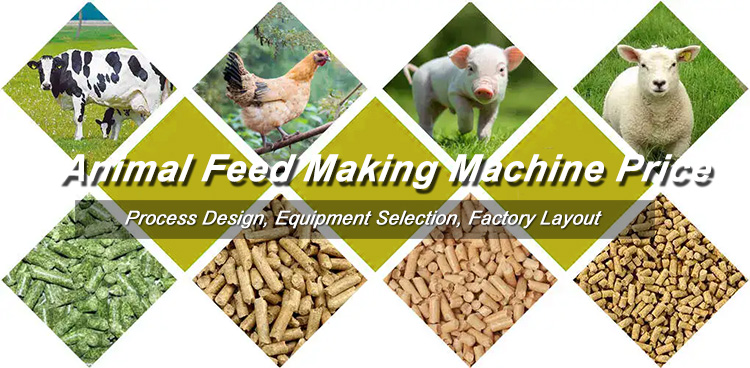 Buy Feed Pellet Machine for Poultry and Livestock Feed Making
Animal feed pellet machine is specially designed and manufactured for processing feed for animals, including poultry animal, livestock animal and pet animal etc. With the high temperature and high pressure in the animal feed making machine, the loose mixed raw material is pressed into high density pellet with a certain fragrance, to increase the palatability of the pellet feed, meanwhile stimulating the appetite of animals. For the animal, they chew for a long time, so that the feed pellet has enough time to mix with saliva and stimulate the intestinal movement, thus improving the nutrient digestibility of feed pellets. (Read more about Animal Feed Processing >>)
Animal Feed Making Machine Types
With the popularity of animal feed pellets, more and more people are seeking to make high quality animal feed pellets for their animals, or some want to seize this opportunity to start up their animal feed production business. It doesn't matter which case you are, the essential step is to get a full understanding of animal feed making machine and buy one for animal feed processing.
At present, the animal feed making machine for sale on the market is divided into Flat Die Type Pellet Mill and Ring Die Type Pellet Mill according to the working principle.

Factory Price Animal Feed Making Machine for Sales -ABC Machinery
If you are going to buy a feed pellet machine for animal feed production, ABC Machinery can be your good supplier and partner. As one of the best animal feed machine manufacturer in China, we have at least 20 years of experiences in animal feed processing and can provide a full range of animal feed pellet making machine for different requirements.
Model
Flat Die Pellet Mill for Sale
Ring Die Pelletizing Machine for Sale
Raw materials
Maize, corn, wheat, soybean, rice, sorghuam, etc.
Suitable animals
Cattle, chicken, pig, sheep, goat, cow, dog, fish etc.
Output
60-800 KG/H
1.0-15 T/H
Price
> $490 (exact cost is decided by capacity, materials, spare parts, etc)
> $15,600 (exact cost is decided by capacity, materials, spare parts, etc)
Driven Engine
Electric engine, Diesel engine, Gasoline engine, PTO (tractor power driven)
Electric engine
Features

More suitable for individual users, households use, small farms, small feed pellet production line;
Easy operation, simple structure, wide applications;
Relatively cheap and don't need too much investment cost;

Suitable for large scale animal feed production, commercial or industrial animal feed production project;
Raw materials for feed pelletizing is needed to tempered for effective sterilization and mature;
High production efficiency saves labors;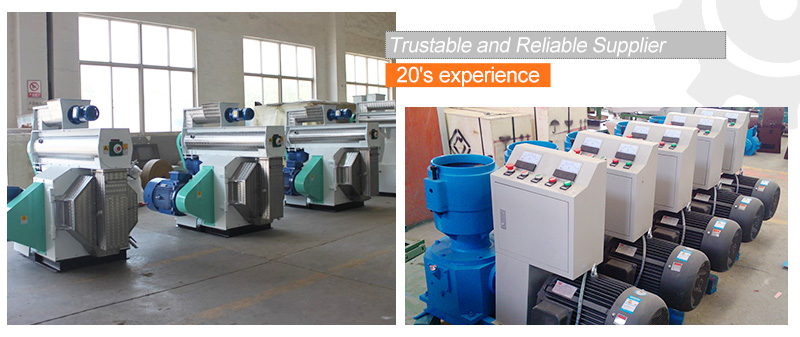 Animal Feed Making Manufacturer

How To Choose Right Livestoc/Poultry Feed Making Machine?
The pellets produced by the animal feeds machine have a wide range of applicability. There are many types of animals that can be eaten, so the pelletizing machine is also divided into different types of pellet machines, such as: cattle feed mill, small poultry feed mill machinery, chicken feed making machine, etc. When you start to use feed pellet mill for making animal feeds, please find the reliable animal feed making machine manufacturer or supplier, they can offer you the most suitable machinery according tou your condition and requirements.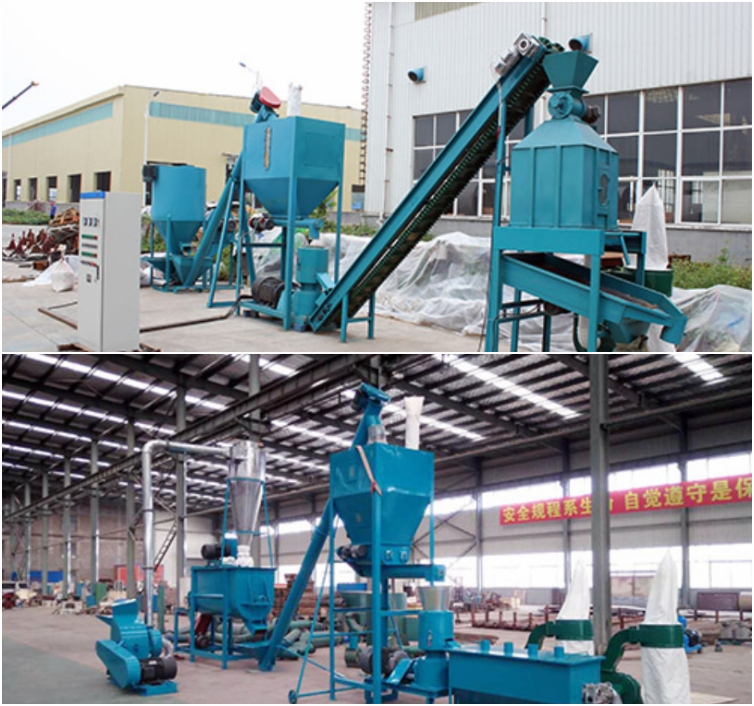 HOT Sale animal feed pellet making machine offered by pellet mill machine manufacturer or supplier - Guide on process of animal feeds production and How to start animal feeds business with limited cost in South Africa, Kenya, Tanzania, Egypt, Morocco, Ghana, South Korea, etc.