Today, in the context of energy shortages and the general trend of environmental protection, coal combustion is under control. In this situation, choosing oak, sawdust, straw and other biomass pellet machines can meet the requirements of reducing carbon emissions and reducing pollution. The main raw material of the oak pellet machine is oak, many of which are agricultural wastes. This is undoubtedly an advantage for investment in the pellet machine industry, and the income is very considerable. Under such conditions, the investment is undoubtedly most suitable.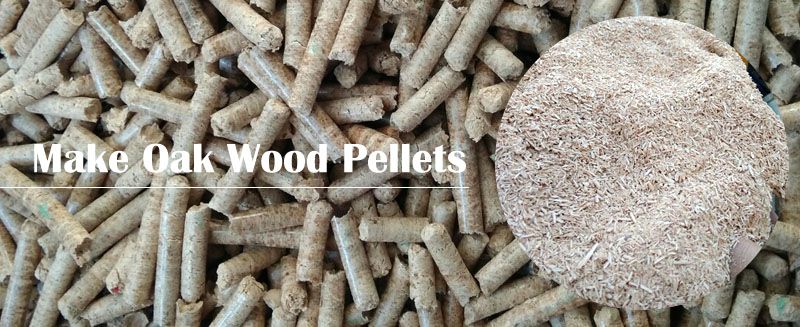 Make Oak Wood Pellets

Oak Wood Pellet Mill Ordered by TaiWan Client
Do you know that oak wood is an ideal raw material for making BBQ pellets? Oak wood is a kind of hardwood. A test of making pellets from oak wood was done in our factory recently. It was done for a customer who ordered our ZLSP-R 300A small pellet mill for oak wood. The testing photos and video were sent back to our client. He is very satisfied. Some photos about this customized pellet mill are listed below. (Related post: 2tph wood pellet mill plan for australian client>>)
ZLSP-R Series Wood Pellet Mill Parameters
Electric engine and diesel engine are both available. View the table below to see the main parameters. Feel free to get in touch with us if you need more details!
(Click here to view the full list of our small wood pellet machines for sale)
Electric And Diesel-powered Pellet Machine Models
Engine Type
MODEL
POWER
CAPACITY (kg/h)
WEIGHT (nw/gw)
PACKING SIZE (mm)
Electric Motor
ZLSP-R 200B
7.5kW
80-120
215/245
950x450x1050
ZLSP-R 300B
22 kW
250-350
540/575
1350x750x1400
ZLSP-R 400B
30 kW
350-450
770/810
1400x800x1450
ZLSP-R 550B
55 kW
500-800
1770
2300x750x1850
Diesel Engine
ZLSP-R 200A
15HP
80-120
320/350
1460x950x1100
ZLSP-R 300A
41 HP
250-350
850/890
1100x700x2480
ZLSP-R 400A
55 HP
350-450
1010/1050
1300x800x2600
Buy from ABC Machinery – BEST Pellet Mill Manufacturer, and you can get factory price and customized service. Feel free to get in touch with us if you are interested in small pellet mill for hardwood. The default color of our small pellet mills is blue. However, it is possible to be customized if you want. As the client's requirement, this equipment is customized in purple. (Related Product: complete wood pellet plant)

Working Video of Best Diesel Driven Wood Pellet Mill
The Current Status of Oak Wood Pellet Market
Using wood pellets as fuel is not only clean, but is mostly climate-friendly. In a small scale usage, wood pellets seemed pretty modest, but once you think of the many advantages of it as fuel on massive boilers in the world, the greater chances of us salvaging the environment.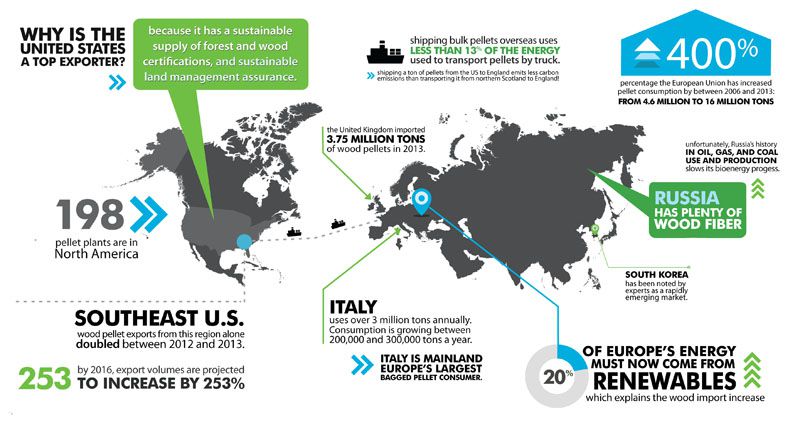 The Development Status of Wood Pellets Market
Wood pellets are essentially made from compacted sawdust by use of pellet mill and related industrial wastes from the milling of lumber, manufacture of wood products and furniture, and construction — so you see how this is very economical and environment friendly. Talking about wood pellets, there are so many types of wooden pellets available in the market today, and these are all based on the type of wood they are initially from. There are hardwood pellets and softwood ones, and most of the time these pellets are mixed with other extenders. One wooden pellet that we can recommend though is the Oakwood pellet. This is the kind of pellet that was offered in 2011, that in fact, gained a lot of consumers since then because of its great characteristics.
Pellets made from hardwood are more reliable compared to the ones made from softwood, as they burn longer than the latter. When we talk about our oakwood pellets, these are the type of pellets that are made from sawdust of its own kind. The benefits of doing so? Simple — the quality and its composition will be fully under control. This is very important in the production of a high quality pellet. Oak sawdust has very little resin, and reaming is an important procedure in its production. Pellets made of pure oak sawdust, contains no binders, adhesives, chemicals.
Oak wood pellets for BBQ

BBQ Oak Pellets Application
BBQ pellet making needs a wood base which helps in the pellets be intact, and these are mostly the hard substance of the pellets. There are 2 most commonly used bases for BBQ pellets making — alder and oak. For most of flavored pellets like the hickory or mesquite ones, about 75% alder and 25% of the main flavor is used (as in mesquite or hickory, or any other flavour).
However, there are also many BBQ manufacturing factories who use 100% oak. Whether the Oakwood pellets are light brown or have a darker shade, they're both of high quality, as opposed to common hearsay. Lighter pellets are only due to used oak sawdust.
Oak pellets versus Coniferous Tree pellets
Oak trees belong to the deciduous species, and are also known to be hardwoods. Coniferous Tree species on the other hand are what we call softwoods. Hardwoods have a 30% longer burning time than softwoods. The colors of the pellets also vary; hardwoods are lighter while softwoods are a bit darker in color. Common misconception about the colors especially for oakwood pellets is that it contains bark, which would mean a lower quality pellet — but that is not true - especially if you see your pellet with a darker shade as a whole. Those pellets that have irregular dark shades can be identified as pellets incorporated with bark. The Oakwood pellets we have are of pure quality and 100% oak, so whether it has a lighter or darker shade as a whole, you can be sure that it is a quality pellet.
How do you know if the pellet mill of high quality?
The cost-effective wood pellet making machine is actually the equipment with relatively good quality. In the infinite market environment of biomass pellet machines, many companies of wood pellet equipment have started to respond. So how do we know which supplier has the better comprehensive quality of pellet machine?
Most similar appearances are inevitable. Only when you find a good pellet machine manufacturer can you know the quality of the equipment. The principle of the machine is the same, and the overall structure is similar.Therefore, the most simple way to tell the quality of a small pellet mill is to check its produced pellets. Aesthetics is one main factor in determining whether the finished pellet is of good quality or not.

New Developed Pellet Mill with Lubricating Oil Recycling System
The color does not necessarily mean a lower quality pellet when it comes to our Oakwood pellets. Just make sure that the pellet has a uniformed shade.
Another thing you should look out for is its hardness or softness — the harder the pellet is, the better the way it is manufactured — this is because harder pellets underwent a better technology in the making, and its hardness is the main evidence for that. For the surface checking, it should be shiny and compact. Important parameters of the quality are heating power, water content and ash content.


Customers Visit Pellet Machine Test Machine
As an equipment user, we recommend that you go to the major equipment manufacturers to inspect which wood pellet machine is of better quality. Under the epidemic situation, you can compare carefully and learn about the production strength and pellet process of manufacturers by watching the working videos and engineering cases of the equipment.
ABC Machinery is such a large-scale biomass energy equipment development plant. We have a strong technical team, design team, strong technical ability, advanced production technology, perfect after-sales service, and after-sales personnel are waiting to guide customers and help customers. Welcome to contact us!