Lately, a complete set of floating fish feed machine for producing extruded fish food was ordered by our Agent of United State. The production output is 1~1.2 ton/hour. The machinery was shipped to the client of our agent in Ecuador.
Equipment Inspection before Shippment
During the goods inspection before shipment, some photos were took and listed below. For detailed information and latest promotion price of our fish feed machinery, please feel free to send us an inquiry!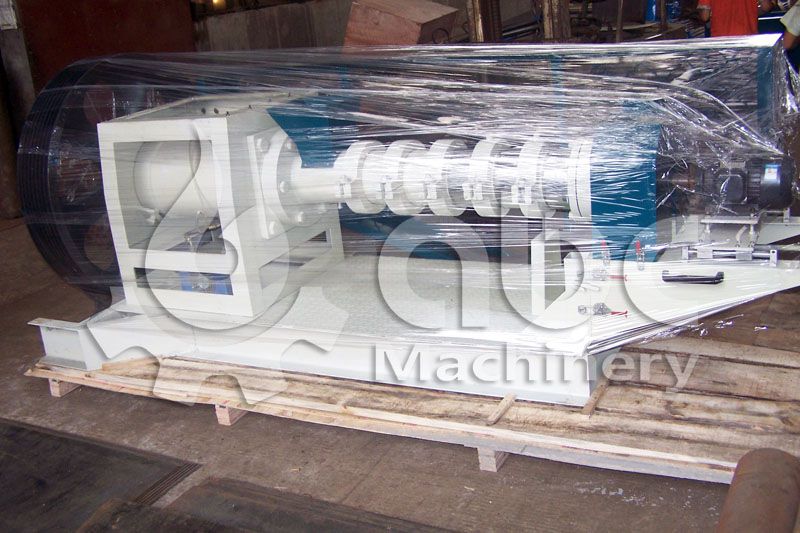 Feed Machine under Packaging

Dry Type Floating Fish Feed Machinery for Sale
A dry type fish feed machinery serves an important role in producing nutritious feed pellets for fish. The extruded pellets are used as feeds for a variety of fish types including catfish and crustaceans like crabs and shrimps. The pellets have a fine and smooth texture and the nutritional value is great. Maybe you are also interested in knowing about Wet Type Feed Extruder Machine.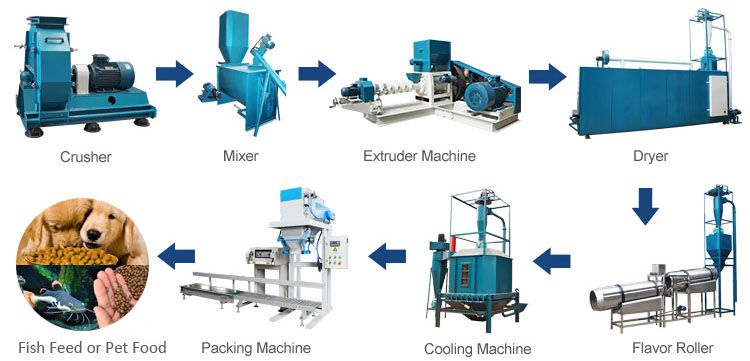 The floating time of feeds on the water can be controlled and adjusted by the degree of extrusion during the entire process. This floating fish feed machine set is ideal for both small and medium-sized fish food processing business.
Features of Dry Type Fish Feed Machine
No need of steam supply; easy to operate;
Due to advanced technology and proper designing, it is has high capacity and low energy consumption;
The cutting knife adopts frequency control which allows for varying pellet sizes. Besides, the shape and diameter of extruded feed pellets can also be changed to meet the needs of all kinds of aquatic animals by simply change the extrusion mould.
This type of fish feed machinery is designed with auto feeding system to improve feeding efficient and make the distribution evenly and equally.
It is also equipped with heating device to increase the floating time and expansion rate of final fish feed. And the temperature is automatically controlled. This allows for better temperature management.
You can adjust the puffing degree to control the floating time of the extruded pellets.
Fish Feed Extruding Process
Elimination of Harmful microorganisms in fish feed like salmonella is possible. During the feed extrusion process, these microorganisms can be killed by high pressure and high temperature. (Feed Processing Project: 250,000 ton/year Fish Feed Mill Plant)


Extruded Floating Fish Feed
This floating fish feed machine requires no external heat to function in an efficient way. The conditions inside the extruding chamber are air-tight and the heat accumulation is due to the rotary processes. The high temperatures enhance the release of nutrients and the ripening of starch and fibres included in fish feed. The high heat is essential for moulding the conversion of the mixture into pellets. In normal room temperature the pellets will shrink in to smaller sizes.
I would like to purchase a fish feeds floating pellets machine or a complete manufacturing line. Please send me all the necessary information of all the machines you have to enable me make a choice and an order.
To fully understand your requirement so as to recommend and quote for the suitable machine, We have to confirm:
Which kind of fish do you feed for? Can you get 3 phase electricity? If yes, we can quote for the electric motor type machine; If not, we have diesel engine machine for choice. And, what's the production output do you want?