Chicken feed is the most important investment for poultry producers and the cost for chicken feed usually will take up about 65%~80% of the cost of poultry production. Therefore, lower the cost of chicken feed is key factors for the profits of poultry farms or poultry production business. (Related post: Livestock Feed Production Business Plan >>)

Chicken Feed Mash Production Machine Supplier
Most farmers are more likely to buy chicken feed from local poultry feed manufacturers. However, it not only needs much money, but also can't get the most suitable poultry feed for your own chickens. In these days, more and more people seek to make their own chicken feed for their poultry farms or just start poultry feed production business since poultry feed making machines can be easily purchased and its price is acceptable in the market. (Latest order: Chicken Feed Mill Machines to Bangladesh >>)
Complete Mash Feed Plant for Chickens Setup in Kenya
Below is a latest order from one of our Kenya customers who bought a complete set of chicken feed mill plant to produce mash chicken feed for his own poultry farm as well as selling it to other farmers. This complete chicken feed mash production plant is about $24,000 around. If you are also interested in setting up a complete chicken feed plant, just contact us for more details and equipment list. Our professional engineers will get back to you very soon!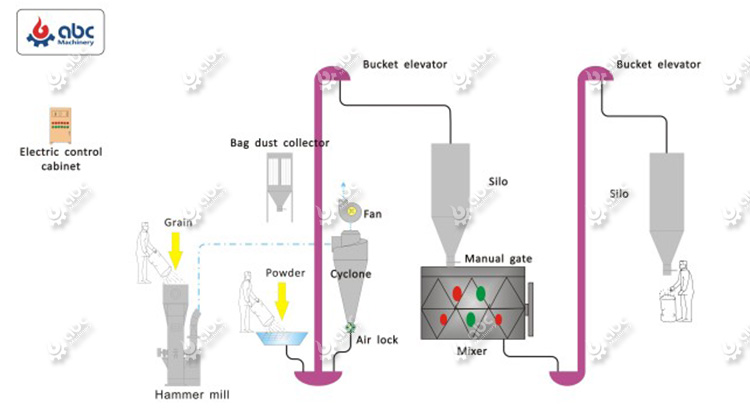 Mash Feed Plant Design at Low Cost

Capacity: 1~2 tons per hour
Final Feed: mesh feed
Raw Materials: whole maize, soya, maize ban and limestone powder, etc.
Purpose: for poultry farm use and for sale
Machines: hammer mill, bag dust collector, cyclone, bucket elevator, silo, mixer, etc.

Generally, mesh feed is suitable for chickens from newborn to 6 weeks or more. Chicken mash feed is regarded as the best chicken feed since it can be easily digested and has complete nutrition. So, how to make chicken feed msh?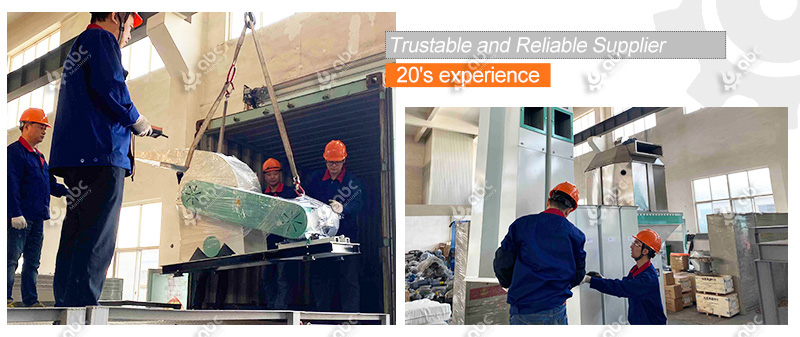 Chicken Feed Crushing Machine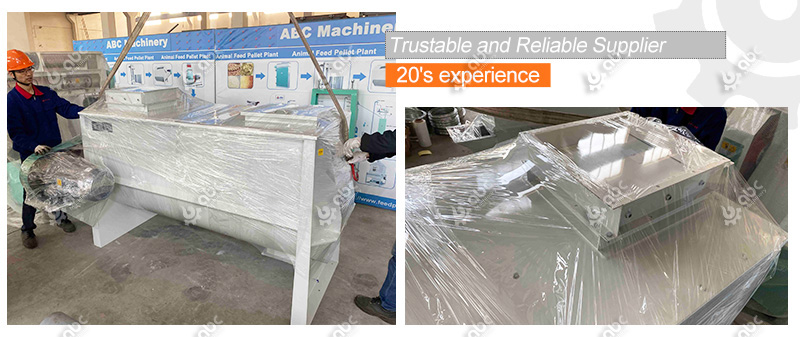 Chicken Feed Mixing Machine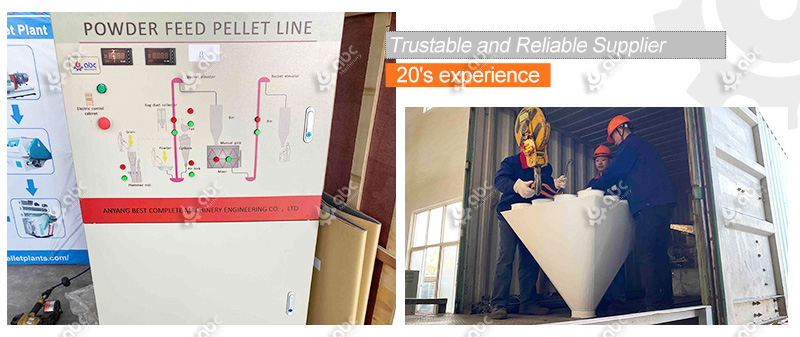 Chicken Mash Feed Plant Equipment Delivery
Why Choose Mash Feed Plant for Poultry Farming?
Wide range of applications: suitable for small and medium-sized feed mills and farms
High space utilisation: the plant site is highly adaptable
High production efficiency: crushing, mixing and even pelletizing processes can be completed
Small investment: the equipment is moderately priced.
Poultry Feed Mixer Machine for Sale in Kenya
The poultry feed mixer machine provided by ABC Machinery allows gentle mixing and stirring, high uniformity, no bias, smooth transmission and low wear. It can be equipped with multiple atomising nozzles for liquid addition. More importantly, it is very easy to operate and maintain. It is irreplacable poultry feed processing machines.
| | | | | |
| --- | --- | --- | --- | --- |
| Model 模特 | SLHY2.5 | SLHY5 | SLHY7.5 | SLHY10 |
| Power (kw) 功率(千瓦) | 15 | 30 | 45 | 55 |
| Capacity (kg/batch) 容量(公斤/批次) | 1000 | 2000 | 3000 | 4000 |