Although there are many flour milling plants in the market, but the high demand for various flours makes it still profitable to start flour milling business through setting up small scale or medium scale flour mill factory. Many people are interested in starting flour mill business. However, they are no ideas about the detailed steps and perspective cost of flour mill factory setup. And they are also curious about how much money can a flour mill, like a small scale, make per year. Here, ABC Machinery offer the information you may possible need. (You may also like: Flour Mill Plant Cost >>)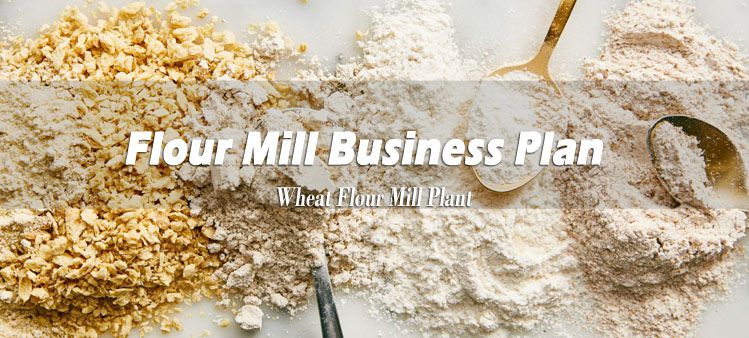 How to Start Flour Mill Factory
Custom-made Flour Mill Business Plan
Any business will need financial support before start. How much money is required to have the flour milling machine? Is it needed to take out loans or just put all your money into this business. For the estimate amount, it is better to have a better understanding about local market as well as global market of the flour milling machinery. (Read more: Get the Policy Loan for Your Business >>)
Find Right Factory Location
A right factory location is very important for the flour milling business. The right factory location should have convenient transportation that is easily for the access of raw materials and delivery and shipping of final packed flour. After the location is decided, it it time to get out the covering area of the flour processing plant. In general, a complete flour mill plant layout should include the area for storage of raw materials, area for flour milling machines, area for flour packaging.
Get Licence for Flour Milling
Getting the licence from the government or registering your factory in local administration is also important for the success of the flour milling business. It is the basic requirements for a flour milling factory to ensure every policy and flour production process are compliant with the local regulation and legislation.
Purchase Flour Milling Machine
When above mentioned conditions are ready, it is time to think about how and where to get the flour milling machinery. The selection of flour milling machines are closely connected with the capacity, the investment cost, the flour milling process, the raw materials and more. Therefore, it can't be done overnight. It needs to take time to choose the most reliable flour milling machinery supplier, which can help to avoid many unexpected problems in the installation and operation of the flour milling factory and lower the cost of machinery purchases. (Read more: Wheat Flour Machine Suppliers >>)
Operator Training and Safety Education
For most flour mill factory, there should be have several operators or workers for flour production. The systematic training and safety education for the workers and operators are very important one the flour mill factory starts running. They not only should to have a good command of the equipment and machinery, but also need to know how to flour ingredients additions. Most four mill machinery supplier will offer the training plan and course for their customers to help them quickly enters the flour industry and avoid many typical operational mistakes.
Make Marketing Strategy for flour Milling Business
How to make the final produced flour to the direct customers is also a hard task for flour milling factory investors. If the competition of local flour market is low, then don't worry, the selling of final flour products will be very good. Some markets, such Nigeria, India, Pakistan, Uganda, Chile, Australia, Algeria, Ethiopia and more, are very hot for start flour milling business since the high demand and low competition. (Read more: Flour Mill Project Built by ABC Machinery >>)
When you are going to start flour mill business by setting up a flour mill factory, you can have a reference of the above mentioned tips and steps for a complete and viable flour milling business plan. ABC Machinery can offer
custom-made flour mill business plan
to easily get start flour milling business. If you still have many confusions, please just contact us for more detailed information, we have built many flour mill projects all over the world. We do believe, some of our experiences are what you want!

Cost of Setting up Flour Mill Factory
The cost for a flour mill factory varies a lot due to the different production capacity. If you are going to set up a small scale factory flour mill, the cost will be a much cheaper than medium scale or large scale flour mill plant. Setting up flour mill plant may require large amount, so if you doesn't have enough money but won't want miss the profitable endeavors, you can search helps of bank loans or just to find out a reliable partner who is also enthusiastic about the flour milling business.
Typically, the F6FC mini flour mill machine will cost $2,500 ~ $3,000. The M6FX mini flour mill factory will cost $3,500 ~ $5,000. However, for the large scale flour mill factory, the cost definitely high. For example, the large scale flour mill plant equiped with automatic wheat mill machinery may cost $19,000 ~ $1,448,000. But, this price is just for a references, the exact cos of the flour mill factory plant should based on the exact conditions and equipment selections!