Setting up a wheat flour mill plant requires careful planning and execution, which involves various stages, such as choosing the right location, determining the factory size and production capacity, selecting the appropriate equipment, ensuring a reliable power supply and more. And, all these stages require detailed attention to ensure the smooth running and success of a complete wheat flour mill plant.
This column will provide a practical and professional guide on how to set up a wheat flour mill plant for business at reasonable price. It will cover everything you may want to know about wheat milling plant setup, from the initial planning stages of factory layout design, equipment selection, installation, and to final operation. At the same time, there are also introductions about latest wheat flour milling technology, the cost to set up a wheat flour milling plant, and ROI analysis on wheat flour milling business investment.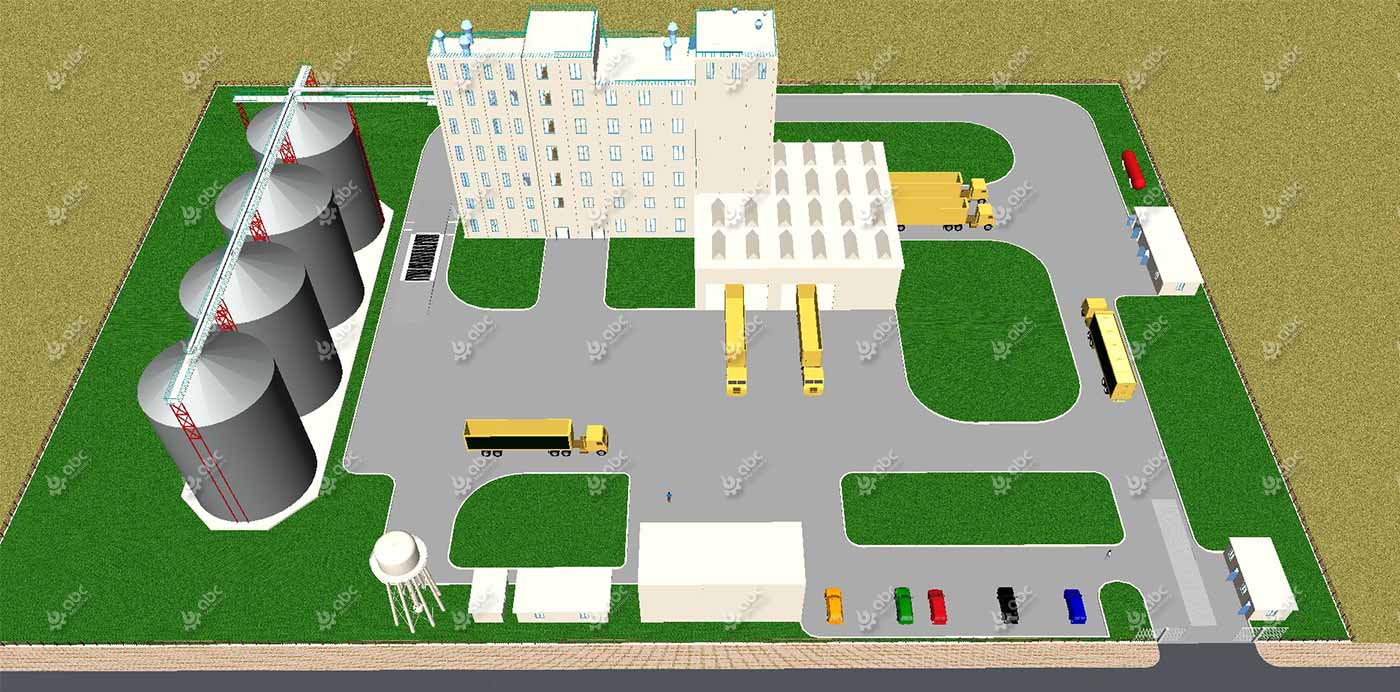 Complete Wheat Flour Milling Plant Factory Design
Wheat Flour Plant - Lucrative Business Investment
Population increases, urbanization, and changes in consumer preferences for convenience and processed meals often fuel the need for wheat flour. In addition, factors, such as rising health consciousness and the rising demand for gluten-free and organic goods, have impacted wheat flour demand. Moreover, the food industry's need for baked goods, pastries, and other flour-based items influences the demand for wheat flour. Thus, there is a substantial demand for wheat flour around the world, making it a potentially lucrative business option to set up a wheat flour mill factory.
According to a recent report by Mordor Intelligence, the global wheat flour market was valued at USD 205.8 billion in 2020 and is projected to reach USD 267.2 billion by 2026.
| Product Type | Market Size |
| --- | --- |
| All-purpse Flour | 71.3 USD Billion |
| Bread Flour | 46.7 USD Billion |
| Cake Flour | 23.4 USD Billion |
| Pastry Flour | 15.5 USD Billion |
| Durum Flour | 9.8 USD Billion |
| Others | 39.1 USD Billion |
Above table demonstrate the significant demand for wheat flour globally, with all-purpose flour and bread flour leading the market. The Asia-Pacific region holds the largest market share, followed by Europe and North America, respectively.
Your Trusted Partner for Turnkey Solutions for Flour Mill Plant Setup - ABC Machinery
As a leading flour milling machinery manufacturer in China, ABC Machinery can provide all supports for your wheat flour milling business, from small scale to large scale. And, we have built many wheat flour mill projects around the world, and gained rich and practical experiences in setting wheat flour milling plant. Choosing us can not only be guaranteed with high quality and highly efficient wheat flour mill plant, but also can save investment cost. Whether you are new or experienced in wheat flour milling industry, ABC Machinery can be totally trusted and you are very welcomed to contact us to get more project report on flour mill plants.