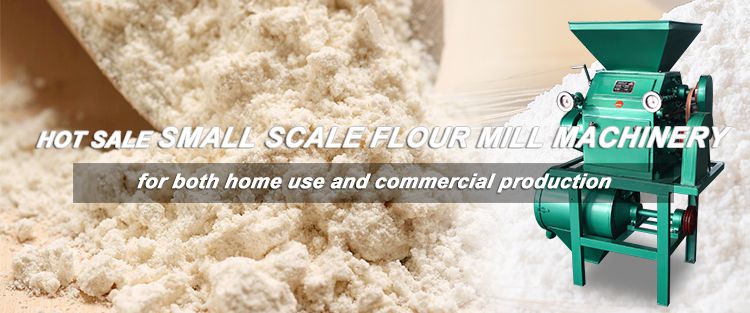 Small Scale Flour Mill Machinery
ABC Machinery is a comprehensive enterprise specializing in the manufacturing of Grain & Oil Processing Equipment. The flour mill machine and flour mill plant we supply, with superb technology and reasonable prices, has win the unanimous recognition of users. Our flour mill machinery is compact, easy to operate and maintain, installation time is short and small noise, at the same time we offer timely after-sales service, plus high output, good quality, low power consumption to ensure its good performance.
Hot Sale Small Scale Flour Milling Machinery
Many people desire to start their own flour milling business, but often be worried about the capital and technology. The small scale flour mill machinery we provided can help some of them to solve this problem. Through these years, here are three main small scale flour mills that are highly recognized by our customers. Here listed the main technical data for your reference.
M6FY Flour Mill Machine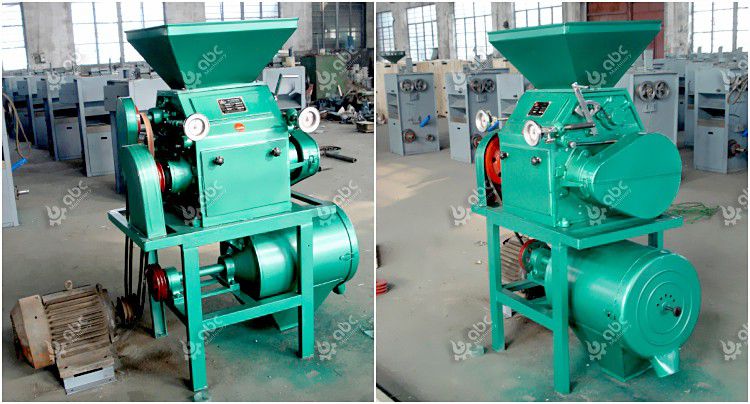 M6FY Small Flour Mill
M6FY Flour Mill is the smallest one among all of our flour mill machinery. It has compact structure, high efficient and low noise. It can process wheat, corn, sorghum and other grains. All of these features make it the BEST choice for home use or mini flour mill.
Model
Capacity (wheat)
Power
Size (L*W*H)
Flour Quality Standard
M6FY-35
300-400 KG/H
7.5 KW
1300*750*1450 mm


Comply with Stipulation

of GB1335 "Wheat Flour"

M6FY-40
350-450 KG/H
11 KW
1310*750*1450 mm
M6FY-50
400-500 KG/H
15 KW
1320*750*1450 mm
M6FC Flour Milling Machine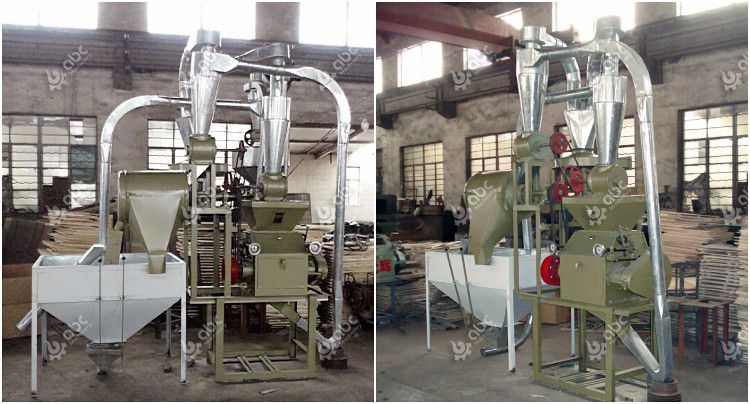 M6FC Flour Mill Machine
M6FC series flour milling machine is designed with auto-lifting system, which allows automatical production to reduce the labors. In actual operation, it can recieve the bran and flour on the ground. It also can process a wide range of grains, including wheat, corn/maize, sorghum, etc.
Model
Capacity (wheat)
Power
Size (L*W*H)
Flour Quality
M6FC-35
300-400 KG/H
7.5 KW


3100*1500*3300 mm


Comply with Stipulation

of GB1335 "Wheat Flour"

M6FC-40
350-450 KG/H
11 KW
M6FC-50
400-500 KG/H
15 KW
M6FX Flour Mill Equipment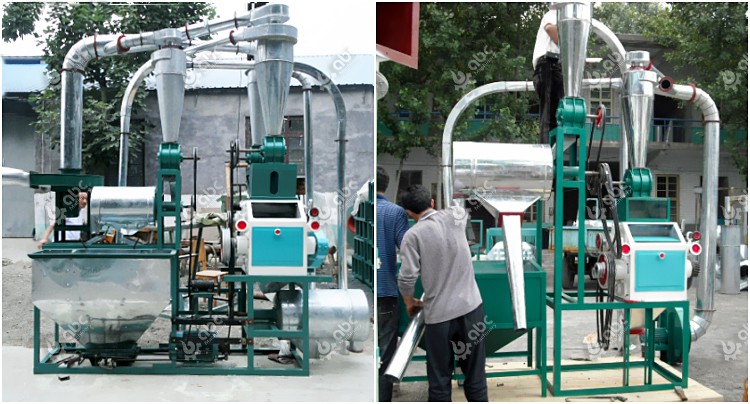 M6FX Flour Mill
M6FX series flour mill machine is updated from M6FC. It also has compact design. But, it has the round handl that can lift and grade the raw materials. The skin and core can be milled separately. In oder to recieve the bran and flour, the materials are stored at the ground level.
M6FX-35
300-400 KG/H
7.5 KW
3250*1500*3200 mm

Comply with Stipulation

of GB1335 "Wheat Flour"

M6FX-40
350-450 KG/H
11 KW
3250*1500*3250 mm
M6FX-50
400-500 KG/H
15 KW
3250*1500*3280 mm
Model
Capacity (wheat)
Power
Size (L*W*H)
Flour Quality
We also provide complete set of flour mill machine, see more at Flour Mill Project Report >>
Cost and Price of Small Flour Mill Equipment
ABC Machinery is a reliable and large manufacturer in China, and we can ensure our customers to get all of equipment at factory directly supply price. This is small for our small scale flour milling equipment. The price of our small flour mill machinery ranges from $1,600 ~ $4,000. But, the price is just for reference only, for the exact price, please contact us!
Small Scale Flour Mill Machinery Features
Small flour machine covers small area of land, requires little investment and can process a variety of crops, so it has been a good helpers for many farmers or small scale businessman for commercial use or home use (Related Post: Flour Mill Business Plan >>). It can be said that small flour machine brings benefits for for the majority of farmers. Here, let's look at the advantages of small flour machine.

Small flour machine is designed with beautiful and simple appearance, but has high efficiency. It covers small area, has low noise, no wearing parts.
The less investment cost and higher profits make it suitable for various occasions
Markets: small scale markets, supermarkets, village market,
Catering industry, restaurant, enterprise and school canteen, or family, : can be used to process the flour mill for own use
It can be used to process wheat, corn, rice, millet and other grains and ensure high flour yield. Low temperature and low speed grinding imitation stone grinding process really retain all the nutrition of the grain and ensure delicate and sweet taste.
Low power consumption and small size for flexible mobility also adds its popularity
The structure of small flour unit is relatively simple.
Factors to be Considered When Buy Flour Mill Machinery
When many customers choose flour mill machinery, they often don't know how to choose when facing many flour mill manufacturer. Some of these irregular manufacturers, due to the quality of flour machinery is not high enough, so the price is relatively low, and the market is disordered, leading to the vastness and entanglement of users who buy flour machinery, do not know how to distinguish between these manufacturers and how to buy them. Here we give some suggestions to friends who want to buy flour machinery, hoping to help everyone buy the right flour mill machinery at low cost.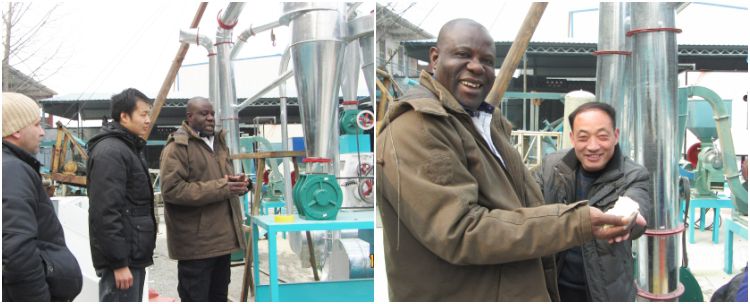 Factory Price Small Scale Flour Mills
When buying flour machinery, users must not only consider its price, but also consider the various expenses of the machinery during its use and the consumption of the machinery from a long-term perspective. Because the quality and function of cheap flour machinery are not good, the consumption of raw materials may increase during the use process after purchase, the energy consumption is high, and the repair costs are relatively high, resulting in the longevity of flour machinery is short. This series of factors may cause the operating costs of flour machinery to increase significantly throughout the life cycle.
In summary, the result of purchasing such a flour machinery is not economical. Therefore, when purchasing flour machinery, users should not only care about how much they invest at one time, but must consider the economics and long-term comprehensiveness of the machinery. On the premise of meeting the technical requirements, quality requirements, and functional requirements of flour machinery, try to choose cheap flour machinery as much as possible, and also consider its freight and other cost factors. In short, choose economical flour machinery is the wise thing.