This large scale edible oil solvent extraction project including oil extracting and refining, built for one of our client in Uzbekistan. It is a complete production line of manufacturing edible cottonseed oil using a solvent (Hexane).
The Cottonseed Oil Solvent Extraction Workshop
View the photos below to know more about the cotton oil extraction project by solvent, or you are welcome to get intouch with us to get customized suggestions for your business plan!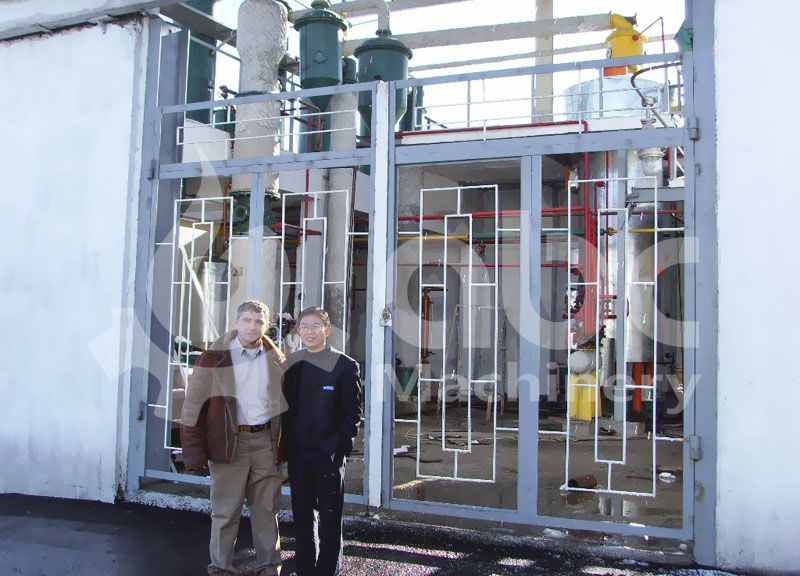 Edible Cottonseed Oil Extraction Factory

Extract Edible Oils by Solvent Extraction Method
Oil can be obtained from the respective oil bearing part by means of several methods depending on the natural properties of the raw material and the efficacy of the method. Screw-pressing, infusion, distillation and solvent extraction are just a few of the many different kinds of methods being used. Oil extraction by using a solvent has proved to be more efficacious than any other method being used. Solvent extraction, is essentially the process by which oil is extracted from the raw materials by treating it with a solvent. It works on the principle that these oils are generally more soluble in the solvent enabling the oil to move out of the raw materials and into the solvent solution. This solvent-oil solution can then be treated to extract pure oil. (Related Product: Rice Bran Solvent Extraction Production Line)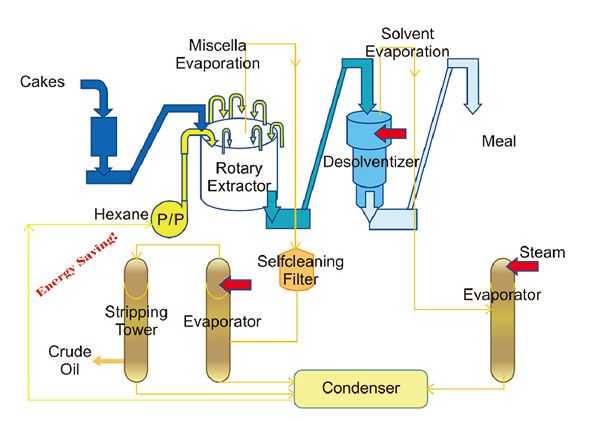 Hexane is generally used as a solvent because of its great affinity towards the oils, for whose extraction, it is being used. Solvent extraction of edible oils yields about 95% of oil with the solvent recovery rate tapping out at 95% as well. The solvent extraction method is also much cheaper, requires less maintenance and uses little hp. All of this making the solvent extraction method, the most efficient method by which you can extract edible oils.
Top Edible Oil Solvent Extraction Plant Manufacturers
Be it manufacturing state of the art oil extraction machines or supplying and producing high grade edible oils, ABC Machinery is the leading authority not just in its home base of China but across the world as well (KEMC is the brand name of our grain & oil processing equipment). With years of experience under our belts coupled with cutting edge technology and a team of highly skilled professionals, ABC Machinery guarantees 100% customer satisfaction. Competitive prices are an added plus.


Solvent Extractor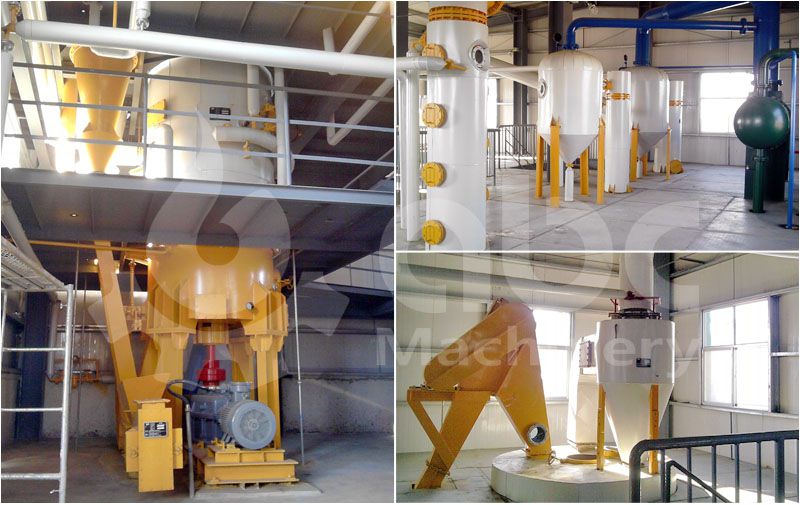 Desolventizer Machine
---
Why choose ABC Machinery?
Simplicity in design coupled with stability means that you, the customer can easily grasp what goes on behind the scenes.

Efficacy of the extraction process is greatly increased by an additional horizontal grid plate which ensures that the miscella doesn't flow back into the material cell.

The whole setup has been divided into convenient sections so the process remains organized.

We've introduced a 'first of its kind' special self cell solvent spraying mechanism. This in turn ensures that the extraction process is as efficient as it can be.