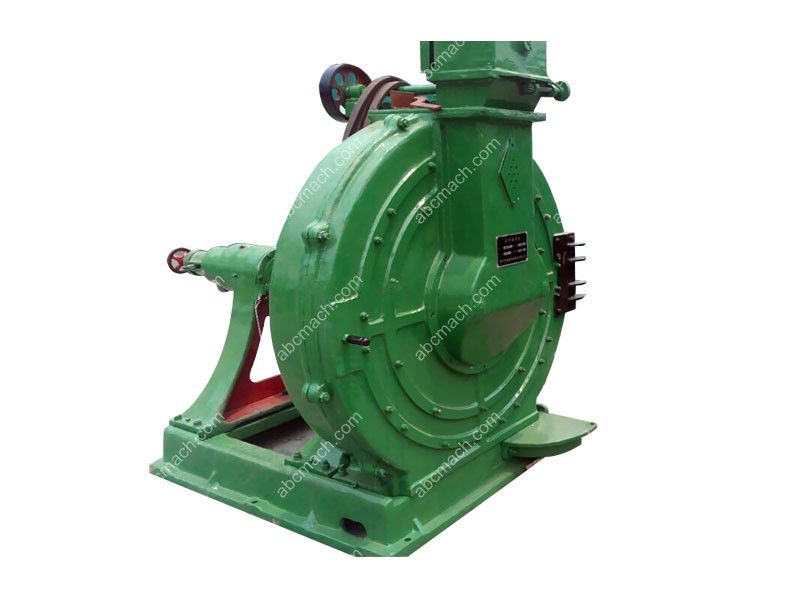 This disc hulling machine is also called cotton seeds decorticator, sunflower seeds dehuller / huller / hulling separator. It is common pre-treatment equipment of oil seed processing and oil producing plants. This huller machine is suitable to process sunflower seed and cottonseed.
Application: cotton seeds hulling/shelling and sunflower seeds hulling.
Yes! I am Interested!
Ask for Price
Details:
 Model
Capacity (t/d)
Power
(kw)
Weight (kg)
 Dimensions(mm)
GCBK71
35
18.5
1100
1820*940*1382
GCBK91
50-60
30
1700
2160*1200*1630
GCBK127
100-170
37-45
2600
2400*1620*1980
I would to know if these machine can dehull sesame seeds? Also can it separate cashew seeds from its kernel?
Thanks for your enquiry to our products.Could you advise how much raw material do you want to process per day, so we could suggest and quote for you accordingly.
Hi, dear, I am interested in the cotton seeds decorticator, Capacity (t/d)50-60, how much it will cost?
Dear, Thanks for your attention to our website. The capacity: 50--60 TPD is based on 24 hours. Pls inform how many hours you work per day? If you calculate based on 8 hours or 10 hours we need advise you the other types. Also, the cottonseed after delinted or not? The length of the fibre of cottnonseed is? You plan to use the kernel for? use the hull for?
We are interested to purchase the following machine:
Sunflower seeds peeling machine
The required capacity is: 150 kg / hour.
Please provide us your quotation for the above-mentioned machine.
Could you please provide us more information about the seeds peeling machine which you manufacture and which production capacity do you do produce.
Thanks for your attention to our equipment.

You buy the sunflower seed peeler for your customer? Could you please inform you wanna use the peeled sunflower seeds for? Your requirement about the final product? Then advise you the suitable machine type.
I am considering raising sunflower seeds for some livestock feed next year and am interested in a small scale sunflower seed de-huller, please send me info, pics & prices,
Thanks for your attention to our sunflower seed dehuller.

You wanna use the sunflower seed to make animal feed? Could you please inform which kind of animal? We also have animal feed plant. Also pls inform the capacity(kg/h) you need? Then advise you the suitable machine type.
Why Removing Hulls or Husks of Cottonseeds and Sunflower Seeds?
Hulling or shelling is an important pre-processing of oil extraction from nuts and oilseeds such as cottonseeds and sunflower seeds. The hulls of nuts and oil seeds are mainly composed of cellulose and hemicellulose. For most seeds and nuts including cotton seeds, the hulls are bigger in weight. For some kinds of oil-bearing seeds, the hull content even accounts for half of the total weight. However, the oil content mostly less than 1%. If use the seed with hulls for cottenseeds expelling or solvent extraction of sunflower seed, the shells will certainly plays a role of oil absorption and reduce the oil yield efficiency. Besides, the pigment and colloid content of the hulls is also high. These impurities can be transferred to the oil, and cause problem in vegetable oil refining, and finally affect the quality of edible oil.
For oil producing plant and oil expeller, the less hull content in the materials, the better. But in oil expelling or oil expression process, for some high oil bearing seeds such as cottonseeds and peanuts/groundnuts, a certain amount of hulls is required to ensure the materials withstand high pressure.
The basic requirements for cottonseeds and sunflower seeds hulling machine (decorticator, sheller) is high hulling rate. Considering the size of the seeds is differ, graded hulling or recycling hulling system is suggested.
Classification of Huller Separator
There are three kinds of huller machine for sale on the market: rubber roll type huller, disc huller and centrifugal paddy huller.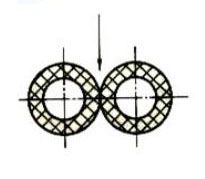 Rubber Roll Type Huller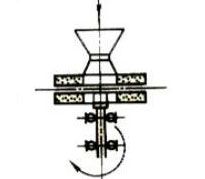 Disc Huller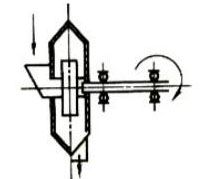 Centrifugal Paddy Huller