Lately, a new customer from Sudan Africa bought a set of vegetable oil production line for processing edible oil from peanuts / groundnuts. The production capacity is 5 tons per day, which is a mini oil manufacturing business. This small production line is designed with de-stoner, conveyor, peanut sheller, cooker, YZS-95A seed oil press, filter press machine and electric cabinet.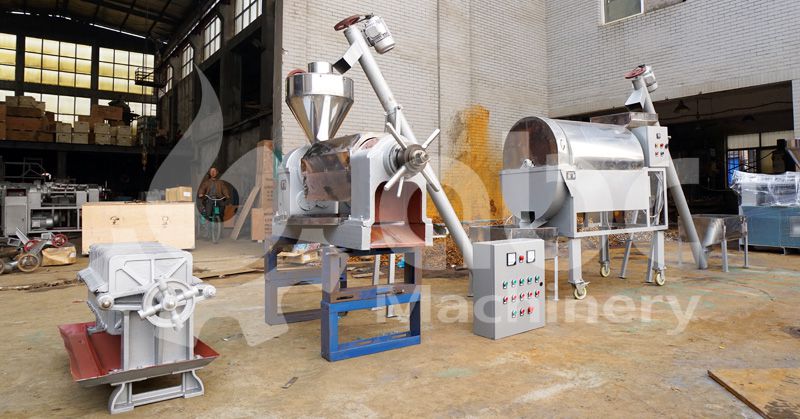 5TPD Vegetable Oil Production Line for Client in Sudan

Vegetable Seeds Oil Manufacturing Process
The general oil manufacturing process from oilseeds is as below:
Cleaning → Dehulling / Shelling → Cooking → Oil Pressing → Filtering → Pure Vegetable Seeds Oil
Details of the Vegetable Oil Production Equipment
Pictures below is taken in our factory during the goods inpection process before delivery. Alll the equipments are put together to display the whole line.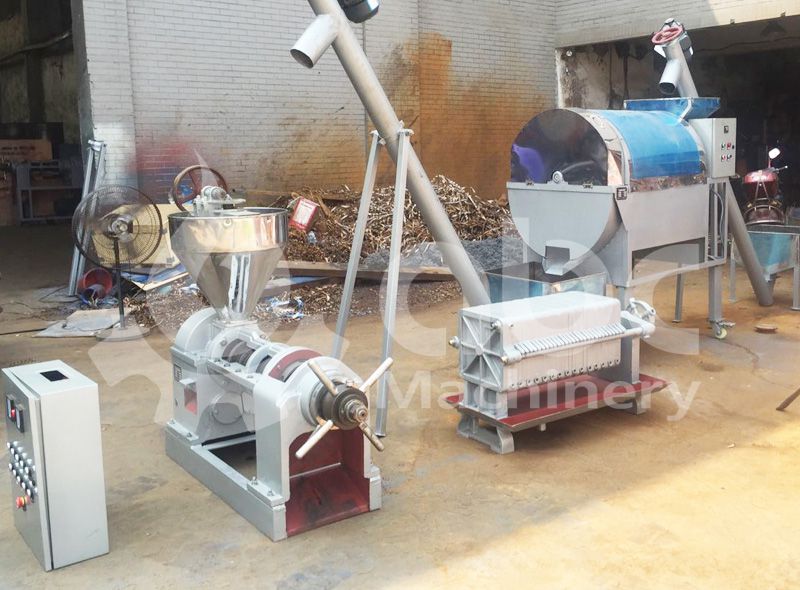 Facilities for 5 ton/day Peanut Oil Manufacturing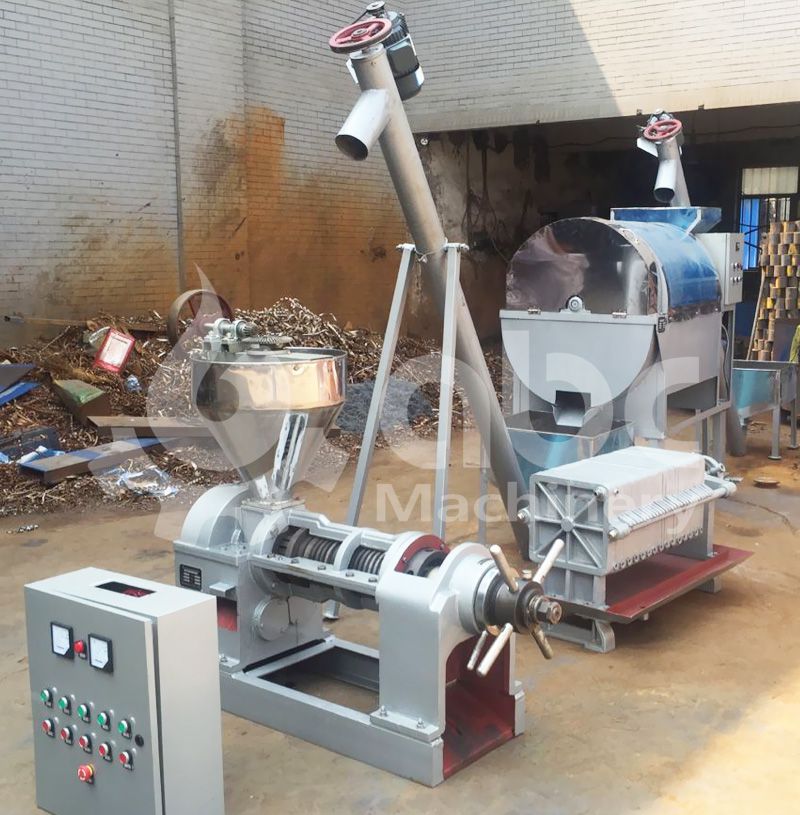 Details of the Production Equipment

How to Set Up Vegetable Oil Production Line in Small Scale?
We have a new kind of mini vegetable oil production line, which has a series of advantages : wide application, labor saving, fewer land space, small investment. You must have guessed it out.
The small vegetable oil production line is able to process a great many of seeds and nuts with easier operation and higher oil recovery
. The fully mechanical driven vegetable oil production facility, should be your best choice for starting small scale oil manufacturing business.