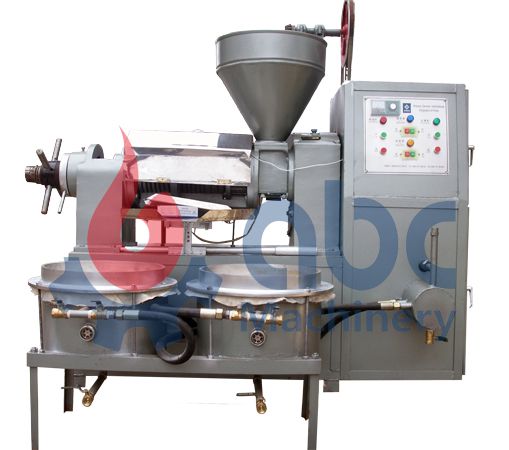 Model:
YZS-95A Integrated Oil Press Machine
Capacity:
5T/24H
Power:
7.5+0.75KW
Weight:
9000KG
Package Dimensions:
2250x890x1820mm /1230*640*570mm
YZS-95A automatic oil press
is used to extract oil from a broad of vegetable seeds. With advanced design, this vegetable oil press machine features high oil output and requires less maintenance for extended working.Both cold pressing and hot pressing are suitable for this seed press machine. If you are looking for an ideal home oil press machine for the small-scale oil mill or mobile oil making, it would be the No.1 choice.
Click here to seed full list of
YZS Integrated Oil Press Machine
Main Structure of YZS-95A Automatic Oil Press Machine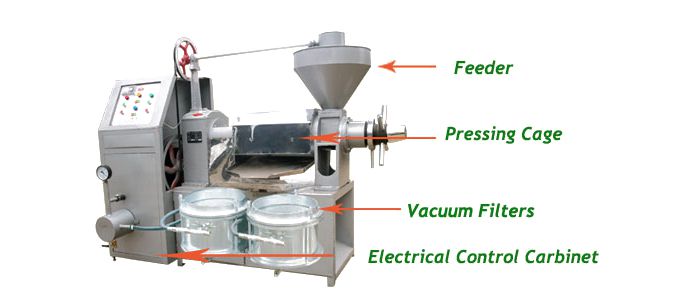 The main structure includes motor, vacuum filter, heater and electric control cabinet. With the vacuum oil filter, YZS-95A is able to filter the crude vegetable oil into pure edible oil after been extracted from the vegetable seeds.

Oil Yield and Dry Cake Residue of Various Vegetable Seeds
Raw Material

Raw Material In-feed

per 24 hours (KG/HR)

Oil Output Per 100kg of

Raw Material (KG)

Dry Cake Residual
Peanut
4000-6000
35-45
7
Soybean
4000-5000
10-14
6-7
Sesame
4000-6000
44-47
6.5-7.5
If you are looking a fully automatic seed oil press machine now, model YZS-95A would be the best choice due to its outstanding features, attractive price and durable quality. This automatic vegetable oil press machine is perfect for small-scale, medium-scale oil making mill as well as the mobile oil extraction.
You can click below box to email us for more detailed informable about YZS-95A and other seed press machine of this series.