ABC Machinery is a leading manufacturer and supplier of oil mill machinery including hemp seed oil machine. Our equipment and services satisfy all of our clients. We design customized business plan for hemp seed oil extraction of both small scale oil mill plant and industrial scale oil processing mill. If you prefer to know more about our oil extraction machines for hemp seed oil production or investing on the setup of complete oil mill projects, please don't hesitate to let us know!

Start Hemp Seed Oil Extraction Business
Hemp Seed Oil Processing Equipment for Sales
Hemp oil is made from hemp seed by using suitable oil extraction technology: oil pressing or solvent extraction and buying suitable hemp oil extraction machine. Hemp oil is processed from properly cleaned and dried seeds of the plant. The oil extraction process involves the use of a screw press machine for oil extraction under a nitrogen atmosphere. The nitrogen functions to protect hemp oil from oxygen. Make hemp seed oil taste by protecting it from light and heat. (Read more: Oilseed Processing Equipment >>)

Mini Hemp Seed Oil Processing Assembly Unit for Small Scale Busines

For hemp seed oil processing, we offer various types of oil extraction machines for different uses. Choosing which hemp seed oil extraction machine should be based on the actual needs, investment cost and other factors. If you are interested in any types of our hemp seed oil processing machines, please just massage us to get the machine parameters and price list!
Screw Hemp Seed Oil Press Machine - Cost-effective & Widely Used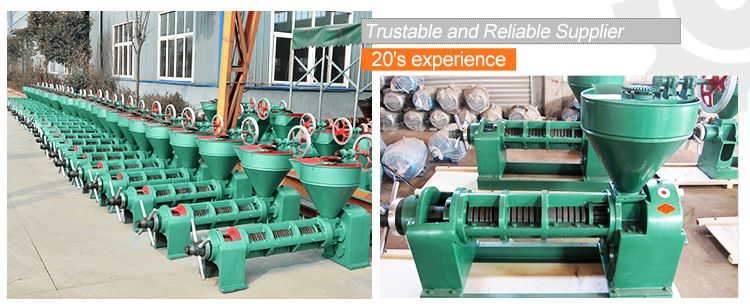 Hemp Seed Oil Press Machine
This hemp seed oil press machine is the most widely used hemp seed oil processing equipment due to its cheap price, easy operation and high efficiency. It has been selected for the setup of small scale or medium scale hemp seed oil milling plant. (Similar post: Castor Oil Project Cost >>)
Hydraulic Oil Press for Hemp Seed Oil Extraction - Cold Pressing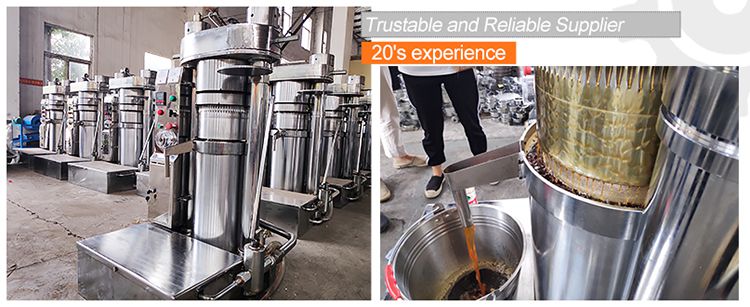 Hemp Seed Oil Cold Pressing Machine
Hydraulic oil press machine is designed for cold pressing. So it is a type of cold oil press machine. It has many technical advantages when using it for hemp seed oil extracting, such as high oil output, 100% mechanical pressing, cold pressing, etc. (Related project: 10TPH Sesame Oil Manufacturing Plant Setup in Thailand >>)
Sub-critical Solvent Extraction Machine - Low Temperature & Advanced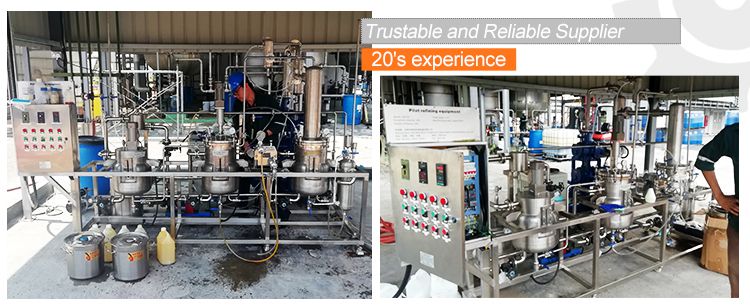 Mini Hemp Seed Oil Extraction Unit
Sub-critical low temperature solvent extraction machine is an advanced extraction machinery for hemp seed oil production. Compared to other two types hemp seed oil extraction machines, it requires much more investment. The bigggest advantages of low temperature hemp seed oil extraction is it can retain all the active substance contained in the hemp seed oil.

We are your truastable oil processing machine supplier in China. We design, install complete vegetable seed oil extraction plant and we are committed to offer quality seed oil press, customized turnkey business plan for you! Contact us now through the following form for detailed info and cost for complete assembly unit!
How to Make Hemp Seed Oil?
The first procedure in the production of hemp seed oil involves cleaning the seeds to 99.99% clean. The cleaning process helps in getting rid of leaf matter and possible contamination from other plants. The cleaning process is followed by loading of the seeds to hoppers which empty into a series of hemp seed oil press machine. The oil expeller machine make hemp seed oil by extruding the seeds into long chunks. During the pressing of the seed, the highest temperatures that are maintained is 40 degrees Celsius. The oil is kept at below 20 degrees Celsius in the holding reservoir. (Read more: How to Extract Jojoba Oil?)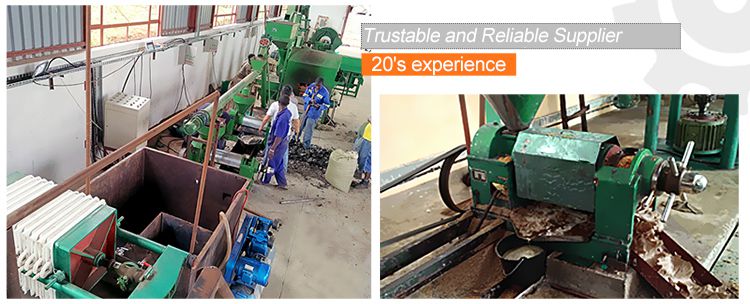 Make Hemp Seed Oil for Small Business
The fresh hemp oil is then put through a filtration process in a crude oil filter. The filtration process gets rid of suspended solids from the oil leaving a clear and quality hemp seed oil. After the filtration process, the oil is drained into a storage reservoir that is made of a stainless steel material. Whenever you are interested in our equipment for manufacturing hemp seed oil, please feel free to contact us through info@abcmach.com. We are always to provide the best service for you!
Small Hemp Seed Oil Press Machine for Sales
Buy right hemp seed oil processing equipment – factory price oil extraction machinery for hemp seed oil making: buy hemp seed oil extraction machine from oil processing equipment manufacturer or supplier at factory price, get FREE technical instruction of hemp seed oil extraction process and business plan to set up hemp seed oil mill project in Mexico, Panama, Pakistan, Thailand, Kazakhstan, etc., at low cost.
Hemp Seed Oil In the Global Market
More than 26 countries across the globe permit the commercial cultivation of hemp. The major producers of hemp in the global market include, Korea, Romania, Russia, and China.
Top 5 Hemp Producing Countries
Country
Hemp Production 2010
Hemp Production 2008
China
44,000 t
41,000 t
Korea
(Democratic People's of)
14,000 t
13,690 t
The Netherlands
6,000 t
2,000 t
Chile
4,385 t
4,385 t
Austria
3,321 t
1,900 t
Hemp seed oil has various health benefits. Studies have shown that hemp seed oil contains 25 percent of protein, 30 percent carbohydrates, and 15 percent of insoluble fiber. The oil is rich in various essential minerals such as potassium, magnesium, calcium, phosphorus, and iron among others. A limited variety of hemp seed in currently available in the global market. Studies have also shown hemp seed oil to contain high amounts of polyunsaturated fatty acids (PUFAs). PUFAs are made up of omega-6 and omega-3. The omega-3 fatty acid oils have health benefits such as prevention of heart conditions including coronary heart disease. The high levels of PUFAs make hemp seed oil necessary in the reduction of cholesterol concentrations in the body. Studies have also detected other essential chemicals such as campesterol and beta-sitosterol that help in reducing the amount of LDL cholesterol in the body.
Health Benefits of Hemp Seed Oil
Hemp seed oil maintains healthy skin, hair, and nails. Studies indicate that the oil can transform a dry skin getting rid of the itchiness and irritation.
Hemp seed oil is good for heart health. The high amounts of omega-3 fatty acids promote proper cardiovascular functioning. The oil prevents possible degenerative disorders from taking place.
Hemp seed oil makes an excellent nutrition for the central nervous system. The essential fatty acids are crucial for the development of the brain. The oil provides eye- and brain-protective benefits to the unborn baby.
Hemp seed oil boosts the body's immune system. Studies have shown that the essential fatty acids promote the growth of the healthy flora in the gastrointestinal system.