As we all known, palm kernel oil is widely used in food industry. However, with the development of economy and technology, palm kernel oil is also widely used in other sectors, like personal care, biodiesel, etc. All of these keeps palm kernel oil in high demand around the world. Therefore, setting up a complete edible oil milling plant to produce palm kernel oil has become a profitable project attracting many investors, especailly in regions where oil palm is abundantly cultiviated, like Indonesia, Malaysia, Thailand, Columbia, Nigeria, Brazil, Côte d'Ivoire, Ghana, etc. (Related news: 20TPD Palm Kernel Oil Processing Machines to Nigeria >>)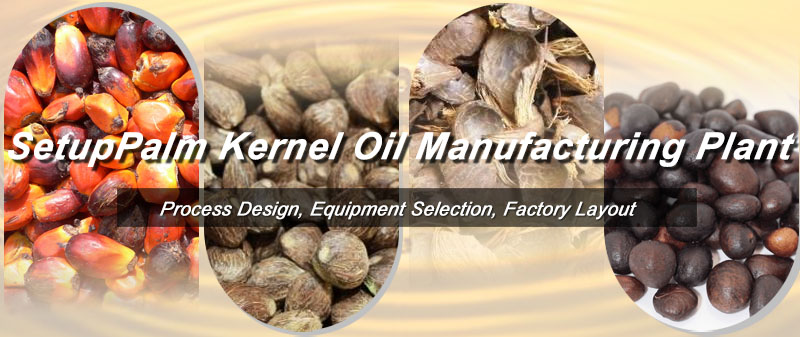 Starting Palm Kernel Oil Manufacturing Business
ABC Machinery has rich experiences in designing and installing vegetable oil mill plant projects for various plants and seeds, including palm kernels, palm fruits, soybeans, groundnuts, sesames seeds, cottonseeds, etc. We are happy to provide you technical supports for your palm kernel oil manufacturing business, from palm kernel cracking to final palm kernel oil refining. Welcome to contact us to get more technical parameters and detailed price list for palm kernel oil processing machines!

How to Setup a Complete Oil Processing Plant for Palm Kernel Oil Business?
How to make palm kernel oil? Actually, just like other edible oil production process, palm kernel oil extraction should be completed by the help of a series of professional palm kernel oil processing machines, which is based on specific palm kernel oil production process in a complete oil mill plant. (Read more: Small Scale Edible Oil Production Line Cost >>)


Complete Palm Kernel Oil Extraction Process Flow Chart
What Machines is Needed to Set up a Complete Palm Kernel Oil Processing Plant?
Here simply introduces some of the key equipment that is adopted in a complete palm kernel oil manufacturing plant.
Palm Kernel Nut Cracker and Shell Separator
Palm kernel nut cracker is used to break open the palm kernel nuts so that the seeds can fall out. It is an important process to separate the kernel from the shell, and then palm kernel shell separator is used to separate palm kernels from shells. Compare to other oilseeds, palm kernels are relatively large, so this is the first cracking process for palm kernels oil extraction. This two equipment are specially designed for palm kernel and it can greatly improve the efficiency of palm kernel cracking and as well as the quality of final produced palm kernel oil. Please note that fresh palm kernels contain 20% moisture. For better storage, it is better to reduce its moisture less than 7%.
It is used to break the palm kernel into small pieces so that its oil can be easily extracted. This is the second crackinig for palm kernels, which can grealty improve the oil yield.

Cooking machine is used to break down cell walls of palm kernel by heating or steaming, which makes it easier to squeeze oil out.
Screw oil expeller is the most common equipment for palm kernel oil pressing. Screw oil press machine can also be used for other edible oil pressing, such as soybeans, groundnuts, cottonseeds, etc. (Read more: Oil Extraction Machine for Small Business >>)
Palm Kernel Oil Filter Machine
Edible oil filter press is used to separate crude palm kernel oil from impurities. There are various types of edible oil filter machines can be choosed in the market.
Palm Kernel Oil Refining & Fractionation Machines
In order to get high quality cooking palm kernel oils, more and more palm kernel oil processing plant add edible oil refining machines for palm kernel oil production. Just like other edible oils, palm kernel oil refining process mainly includes degumming, deacidification, decolorization and deodorization. (Read more: Mini Oil Refining Machine Price >>). For more wide applications, palm kernel oils can also be procesed into different melting points through oil fractionation process. Palm kernel oil fractionation machines are optional for a complete palm kernel oil production plant, it depends on customers' requirements and capitals.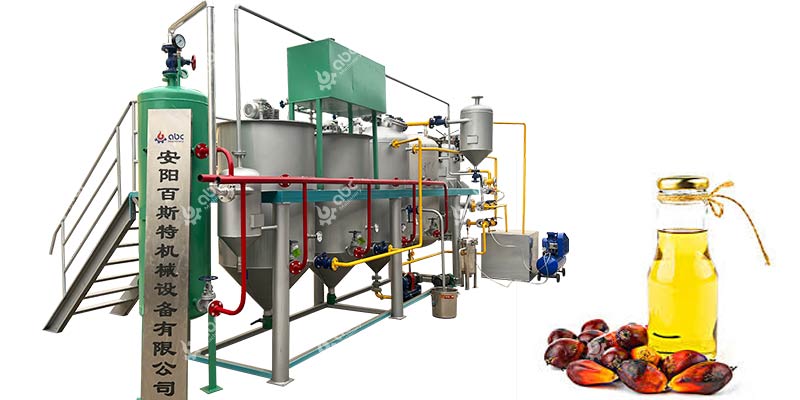 Mini Palm Kernel Oil Refinery Plant for Sales
To guarantee maximum output and profitability of palm kernel oil production factory, a range of palm kernel oil processing machines are required. But, the selection of each machine is determined by the production capacity and the investment capitals. In addition, it is also critical to choose a reliable manufacturer to buy all the palm kernel oil processing machines.
Buy Palm Kernel Oil Processing Machines at Factory Price
How much does a complete palm kernel oil production machine cost? This is one of the most frequently asked questions from our customers. In fact, the price of a set of palm oil production equipment is influenced by a number of factors, such as the capacity, equipment configuration, its manufacturer and so on. It is not professional to just offer a simple number, usually, we will combine customers' budget and requirements to offer the BEST plan and make timely adjustment according to specific situation, and final offer an accurate price. (Read more: Small Palm Oil Milling Machine Price >>)


Mini Palm Kernel Oil Processing Plant at Low Cost
ABC Machinery has developed into a leading oil mill machinery manufacturer and the palm kernel oil processing machines we designed and manufactuered are featured with stable operation, high oil yield, and competitive price. After so many years of development, we have overwhelming advantages in all aspects in the market. Just contact us to get our latest promotional price list.

10TPD Palm Kernel Oil Pressing & Refining Project Report and Total Cost
In recent days, our engineers just finished the installation and commissioning work for a complete palm kernel oil production plant, which is about 10 tons per day and was designed complete palm kernel oil extraction process, from pretreatment to final oil refining. Project details see 10TPD Palm Oil & Palm Kernel Oil Manufacturing Plant Setup in Nigeria.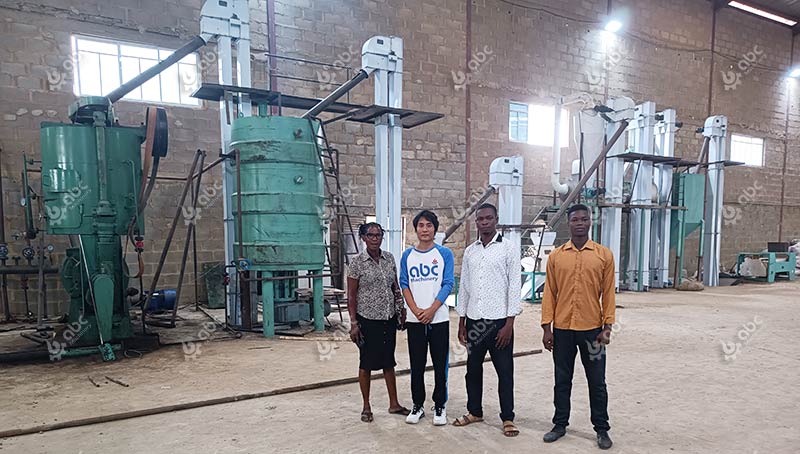 10TPD Complete Palm Kernel Oil Manufacturing Plant Setup in Nigeria
If you are interested in knowing the total cost to set up a complete palm kernel oil mill plant, from equipment cost to project installation cost, just contact us directly!