Palm oil is a versatile and highly sought-after edible oil due to its high levels of saturated and unsaturated fatty acids, making it a key ingredient in many food and cosmetic products. Palm oil production is a major industry in tropical regions, where it is used both as a cooking oil and a raw material for the production of soap, margarine and other products. Palm oil is also used in a variety of industrial applications, including biofuels, lubricants and waxes. As a result, it is a valuable commodity with an increasing global demand. (Related post: Cooking Oil Making Machine Price >>)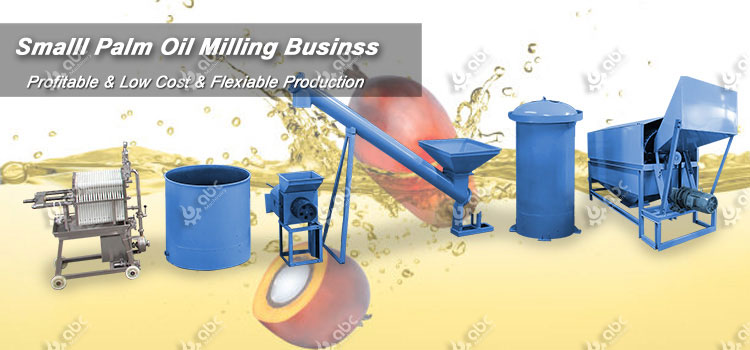 Palm Oil Milling - Profitable Business Investment
Start Palm Oil Milling Business
Palm oil milling business is an extremely lucrative venture for entrepreneurs since it offers excellent potential for profit margins and long-term growth. Additionally, the global demand for palm oil continues to grow, creating a sustainable market for palm oil production industry. With right strategies and planning, careful research and market analysis, palm oil factory investors can maximize their returns, especially setting up palm oil factory in countries where oil palm plantation is large, like Malaysia, Indonesia, Colombia, Congo, Nigeria, Benin, Cote d 'Ivoire, Ghana, Cameroon, Guinea, etc.

Mini/Small Palm Oil Milling Machines for Sales
Small scale palm oil mill machines are an affordable and effective way for starters in palm oil industry to produce palm oil on a smaller scale. Typically, small scale palm oil mill factory is designed to meet the needs of small-scale farmers and entrepreneurs with the capacity less than 20TPD. (Related machine: Palm Oil Processing Machine Cost in Nigeria >>)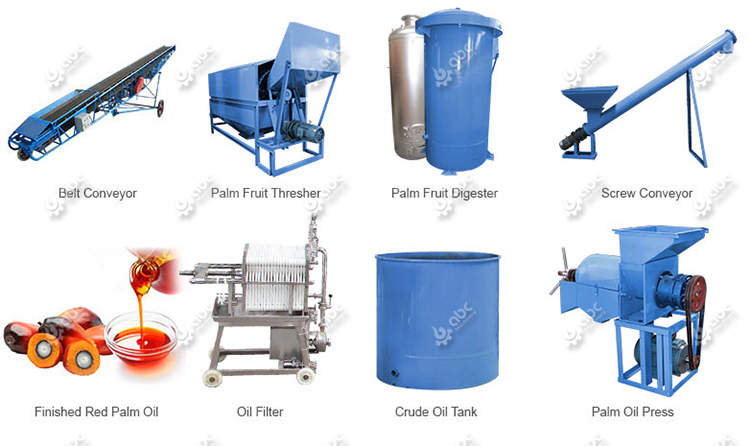 Factory Price Small Palm Oil Milling Machines for Sale
Capacity of Mini Scale Palm Oil Making Machines: 1~10TPD
Capacity of Small Scale Palm Oil Mill Plant: 10~20TPD
Small scale palm oil processing factory is equipped with the necessary palm oil milling machines to process the fruit into palm oil, including fruit sterilizers, digesters, threshers, clarification tanks, palm oil pressers, and more. Compared to large scale palm oil processing plant,, small palm oil milling machines are easy to operate and maintain, require less capital cost, making them a great choice for those looking to start their own palm oil production business. (Read more: Small Palm Oil Refinery Machines >>)

Palm Oil Production Process in Small Scale Factory
The main palm oil production process in small scale factory includes several essential steps.
Palm Fruits Recieption: palm fruits must be received and inspected for quality and freshness.
Palm Fruits Bunches Threshing: palm fruits must be threshed to separate the kernels from the husks.
Palm Fruit Kernels Digesting: palm fruit kernels must be digested to release the palm oil.
Palm Oil Extraction: palm oil is pressed or extracted by palm oil press machine.
Palm Oil Purification and Filtration: crude palm oil must be purified and filtered to remove any impurities.
Palm Oil Milling Process in Large Complete Palm Oil Plant
Complete palm oil production process in large scale or industrial scale palm oil factory begins with harvesting the fresh fruit bunches (FFB) of oil palms. After the fruit is harvested, it is processed in a palm oil mill, where the FFB is sterilized, digested, and pressed to extract the palm oil. The extracted oil is then clarified and dried before being sent for fractionation, which involves the separation of the various triglycerides in the oil. It generally requires a big investment.

Cost to Setting up A Palm Oil Factory
Establishing a palm oil factory requires a substantial investment. The exact cost will depend on the size and scope of the factory, as well as the resources and technology employed. The costs of land, construction, machinery, labor, and other inputs must all be taken into account. Additionally, the cost of obtaining the necessary permits and licenses, as well as the cost of training staff, must also be factored in. Finally, ongoing operational costs, such as the cost of raw materials, energy, and maintenance must be taken into consideration. With all of these costs factored in, setting up a palm oil factory can be a costly endeavor. (Related project: 10TPD Palm Oil Fractionation and Refinery Plant Setup in Cote d 'Ivoire >>)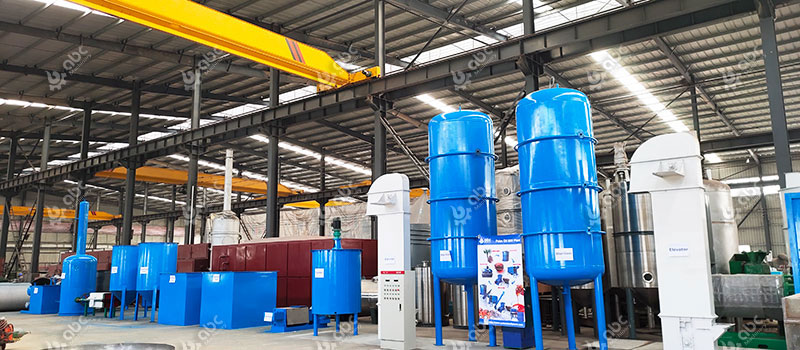 2TPH Small Palm Oil Milling Factory to Ghana
Mini palm oil milling plant designed by ABC Machinery, with a capcity of 0.5~10 tons per day, will cost at least $73,000. This price is just for reference only, for the final price list, just contact our professional engineers to get detailed cost list of equipment and installation cost. If you would like to know the precise cost of your own palm oil mill plant, kindly reach out to us for a comprehensive equipment price list!