As you are in this page, you must be interested in grain processing production. Scientific innovations have brought pervasive changes in many sectors. One of these areas is the milling industry which has been lagging behind for a long time now. The invention of milling machines came as a remedy for many. The grain processing machinery helps to crush coarse grain particles, thereby, releasing nutrients and the dietary fiber which is locked inside the grains. As a reliable flour mill machine manufacturer, it is your duty to ensure that you purchase a milling machine that maximizes the economic benefits. Besides producing high-quality products, the grain processing machine should be highly efficient and should be made of durable parts that give you service for a longer time. Let us look at some of the consideration to factor in when buying a milling machine. (Related Machine: mini flour mill plant)
Main Grain Processing Machines for Sale
Set Up a Complete Plant of Grain Processing
ABC Machinery is your reliable supplier of all kinds of grain processing euquipment. We have advanced machinery, enough experience, which lead the grain milling technicity. Contact us for detailed info about turnkey flour mill projects solutions. We are always ready to serve you!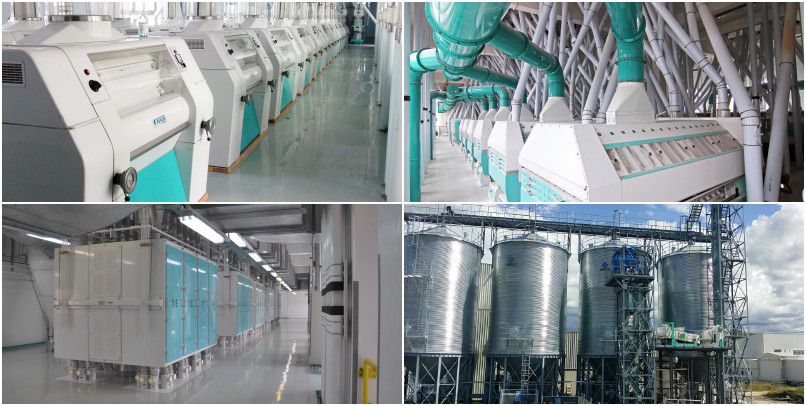 160 TPD Automatic Wheat Flour Mill Project build in New Zealand
The device accessories and parts: a high-quality machine should be made of a non-casting material, should have classification material and should use steel plate welding. The classification device plays a pivotal role of collecting materials after grinding. Rather than using flour screen, a milling machine should use a classification device that can fine crush the collected materials and separate flour powder in two distinct procedures, generating a yield rate of 100%. (Related Machine: How to build automatic wheat flour mill plant?)
The machine should have an apt cooling system. The cooling system plays an integral role in ensuring that the color and quality of the material is maintained. A good grain processing machine should have an excellent exhaust system to avoid the increase of material metamorphism as well as to prevent wearing out of different parts.
Usability of the flour milling machine. It should be pristine and efficient. Operations should proceed without any downtime to ensure maximum output.
The equipment should be easily adjusted. A good machine should allow adjustment regarding product fineness without elevating sifting device selection. Parts that are weary should be made of a wear-resistant material or hard alloy. These parts should also have affordable replacements and should adhere to the various hygiene standards.
Certification. A reliable flour mill should be certified by the relevant bodies. ABC is a leading grain processing machinery comapny that is is a certified by ISO 9001: 2000 quality management and CE conformity and is relied on in the whole world for supplying high-quality grain milling machines.
Anytime you feel interested in establish a complete grain flour mill or intend to know more about our company and equipment, don't hesitate to get in touch with us!