Project Name: Small Sacle Defatted Peanut Flour Production
Capacity: 160L per batch
Country: Ordered by Indian Client
Processing Characteristics: Adopt low temperature oil extraction process, which effectively ensures the content and quality of protein in peanut meal.
Photo Display: Peanut Flour Production Machine
Defatted peanut flour is a kind of high quality protein powder produced from high-quality peanuts by
cold-pressing, micro-grinding and sterilizing.
Sub-critical extraction machine is the best choice for commercial protein flour production of both small and large scale. The produced peanut flour is featured of high nutritional value without thermal denaturation. Click here to read more about
peanut oil making process
.
It completely retains the nutrients in peanuts, has high soluble protein and NSI value, good water solubility, whiteness and good flavor.
Besides, it is rich in essential amino acids, vitamins, trace elements and minerals, and its nutritional value can be compared with animal protein. It is easy for human digestion and absorption. The effective utilization rate can reach 98%. It contains less anti-nutrition factors than soy.
It is known as a kind of high quality nourishment, low sugar, low fat, no cholesterol.
You maybe also interested in groundnut processing plant setup cost in India >>
If you are interested in peanut flour making business or whant to know more about how to make peanut flour or peanut protein powder, welcome to contact us!
Defatted Peanut Flour Market in India
Why peanut/groundnut defatted flour production business will grow in India? The high nutritional value of peanut makes it the main raw material of peanut products with high oleic acid, peanut protein powder and peanut peptide. This will become the main direction for the research and development of the peanut industry. Most kinds of oil meal or cake are used for animal feed production, while peanut meal is mostly used in human food production field. (Read more about the utilization of oil cake/meal for feed production)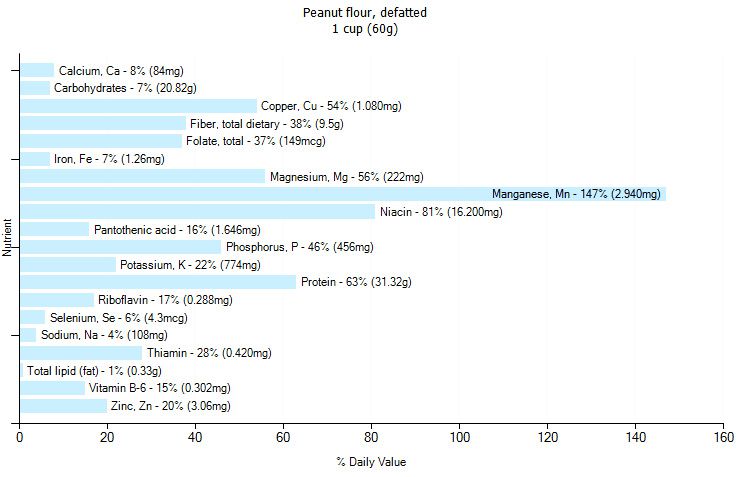 In the future, peanut processing variety specialization will be the main direction, including oil variety, protein beverage variety and peanut protein variety. The development of peanut protein products will also continue to deepen, such as peanut protein concentrate preparation technology, peanut protein components preparation technology and other technologies will help product research and development. In addition, peanut protein drinks will tend to diversity. Because of the market advantage of peanut protein, more and more people begin to pay attention to the production and processing of peanut protein. India is the second largest peanut producer in the world. The peanuts are produced in different varieties including Spanish, bold, and red natal. It will bring huge added value to India's peanut industry.