We can offer corn milling plant according to your different needs. Our goal is to "create profits growth for our customers with cost-effective equipment". For more information about maize processing machine or commercial flour mill plant, just send us an inquiry and we are always glad to serve you!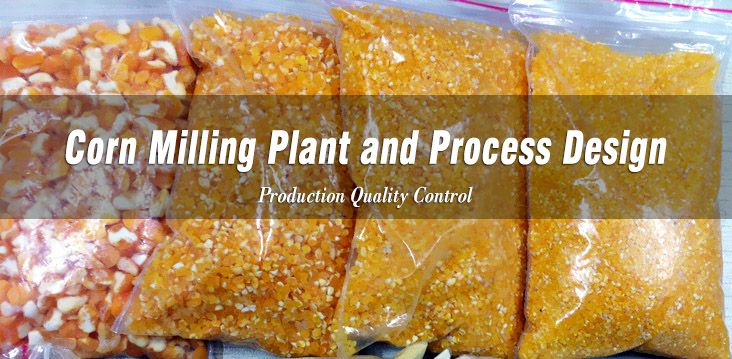 Corn Milling Production
Here is a review of knowledge about production quality control and process design of corn milling machine, and tips for establishing a complete corn milling plant? What aspects determine the quality of the equipment? We hope that you will continue to learn more about grain processing and flour milling machine with ABC Machinery in future and keep paying attention to our website of grain processing equipment.
Prodution Quality of Corn Milling Plant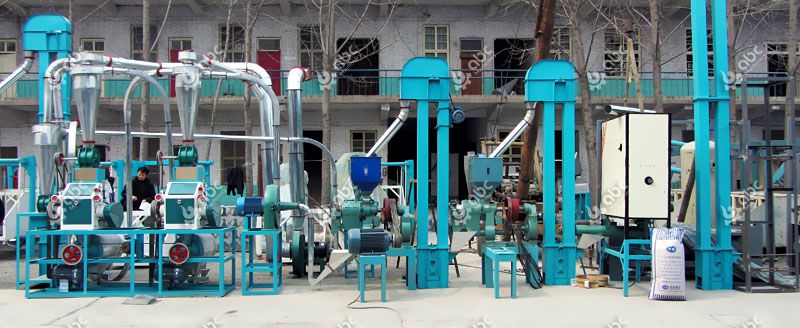 Factory Price 10 ton/day Small Corn Milling Plant for Sale
The four main factors influencing the production quality of corn processing plant is quality of raw grain, performance of corn milling machine, operation and process design. Here ABC Machinery is going to talk about it in four sections:
The importance of corn milling process is that it can make full use of corn, improve the purity and yield of corn flour or grits ( full scale maize grits processing plant built in uganda for your reference), and make the corn processing machinery works well.
The flexibility of corn milling process is also important, so that it can adapt to the requirements of different grain varieties and different grades of finished products.
Simplify the process on the premise of ensuring the production quality. Maximize the efficiency of each equipment and process.
In line with the principle of homogeneous combination, reduction of loop and avoidance of vicious cycle as far as possible. In production, it can maximum processing efficiency of maize milling machinery, reduce dynamic consumption and reduce production cost.
With the above four sections, you can understand the how important is the process design for starting a corn processing factory. Any questions about maize processing and
flour mill project cost
, feel free to contact us! (Related Product:
Mini Flour Mill Plant
)
Corn Milling Plant Process
There is a complete process for corn milling plant. Let's have a look at it together: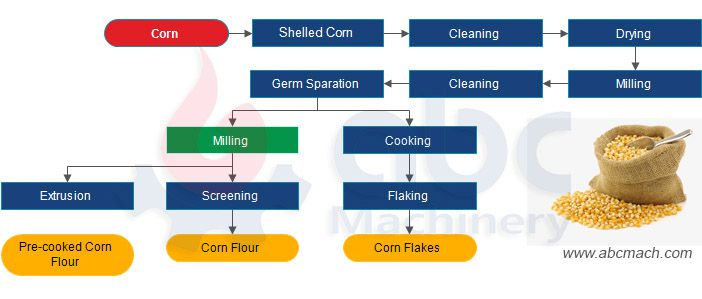 Corn Milling Process Design
The quality of corn is closely related to the production quality of corn processing. So the corn needs to be screened before flour milling. Ensure corn is free from mildew, deterioration, peculiar smell and other problems. Besides, screening can also avoid hard impurities damage the corn processing machines included in the flour mill plant.
Clean the screened corn seeds to improve the production quality of the whole corn flour milling plant. It should be noted that when cleaning the raw materials, do not overknead, so as to avoid the loss of starch in the corn kernels, which can also affect the production quality of the complete set of corn milling equipment.
Before being processed in the corn milling machine, flat out the corn kernels to dry the surface and then enter the dryer for further drying. Ensure the corn kernels after drying is loose, no cluster, no brown to guarantee the corn milling production quality.
Feed the corn kernels into the flour milling or grinding machine. The fineness of the final corn grits or flour can be adjusted according to the production requirements of the clients.
In order to promote the development of modern grain processing industry, and dialysis market demand, ABC Machinery has gradually formed a unique operation mode of integrating coarse cereals processing resources. Our business scope has covered equipment development, manufacturing and sale, offering turnkey engineering solutions.