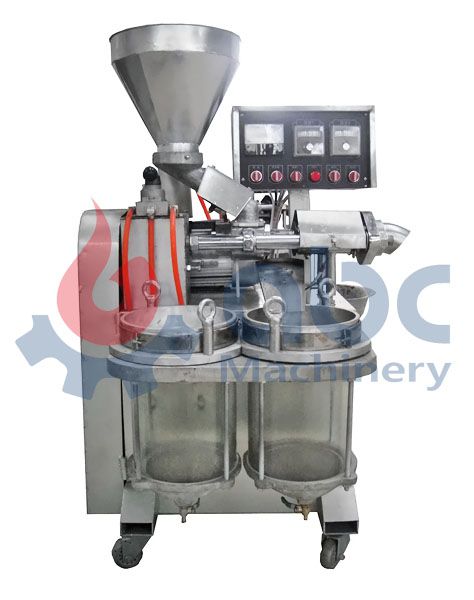 Model: YZS-30 Integrated Oil Press Machine
Capacity: 15KG/H
Power: 1.5KW
Voltage: 220V
Weight: 156KG
Package Dimensions: 900*900*1100mm

YZS-30 seed oil press machine, equipped with latest design, is a new type of integrated automatic oil press machine that is widely used to process sesame seed, sunflower seeds, peanuts, walnuts and so on. Its raw material feeding capacity is about 0.2 to 0.4 kg when it turn on.
The compact size plus its superior oil pressing ability make YZS-30 seed oil press machine popular among small oil making workshops and mobile operations such as at a vegetable market, a supermarket, a bazaar in the countryside, or even at home. Click to see the full parameters of the YZS series oil expellers >>

Features of YZS-30 Automatic Oil Press Machine
The followings are the details and features of the YZS-30 vegetable seeds oil press. If you are interested in purchase an automatic seed oil machine with fitler press for small scale sunflower oil production, this equipment should be your best choice! Feel free to inquire about the latest price and shipping cost! We are always at your services!

Compact design for easy transport and space saving

Easy to use, maintain for long-term oil pressing

Automatic oil press machine requires minimal maintenance and operation

Good quality residue is a great fertilizer or animal feeder
Build A Mini Sunflower Oil Production Plant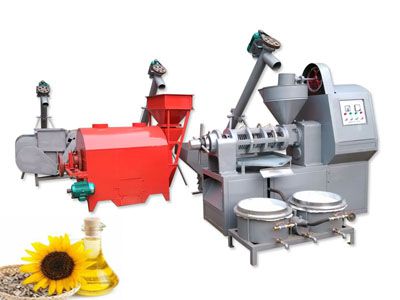 The demands of sunflower oil in global market has increased steadily in recent years due to its high proportion of linoleic acid. The sunflower kernel makes up 70% of the seed and it contains up to 55% of oil. So, how to make sunflower oil? (Related products: sunflower oil making machine)
Clean the seeds and remove the foreign substance

Use the automatic oil press machine to grind, expel and extract the oil

Further refine the crude sunflower oil by filter machine or equipment
We can supply a very broad range of integrated oil press machine to meet different needs of oil making. If there have any demands, please contact us for detailed price and capacity.