Plan to start a small castor oil pressing business but don't know where to start? Here we recommend to you our newly developed mini castor oil presses machine. It is your best choice for the beginning of your oil mill commercial business. Go on read to see if this mini screw press machine satisfied you!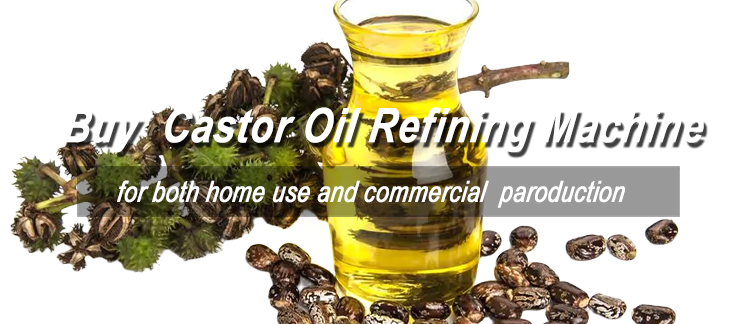 Small Scale Oil Pressing Plant for Castor Oil
---
If yes to any of this then this castor oil press is an ideal machinery for small oil mill. Many people are already aware of many health benefits of castor oil. More so there are different types of castor oil pressing equipment. The most popular and essential type is the screw press since it is considered to produce oil with the highest concentration of nutrients.

How Castor Oil is Expelled?
Castor seed is grown but also harvested from wild plants, the seed contains up to 50 percent oil by weight. If you apply the right mode of pressing to extract the oil after having crushed the seed with a hydraulic or continuous press screw at high or low temperature, the screw pressing method can produce up to 80 percent of oil from the seed but further solvent extraction can release much of the remaining oil.
Castor Oil Presses for Small Business Plan
Don't hesitate to get in touch with us through email (info@abcmach.com) if you want more details about this multifunction screw press. This press can process various of oil plant and seeds / nuts, including soyabeans, groundnuts, sunflower seeds, canola seeds, mustard seeds and so on.

Oil Expelling Video of Small Seed Oil Press Machine By ABC Machinery
In many occasions some manufacturers or oil mills use chemicals excessive heat and solvent to extract oil from a castor seed this method maybe cheaper and quicker but the oil produced is inferior in purity and quality can be compromised. In the oil manufacturing process beneficial compounds and nutrients can be lost. Modification of the oil is achieved by a variety of chemical processing including thermal treatments, hydrogenation and oxidation products for specified applications. This is not the case with cold pressed oil which does not require any chemicals or excessive heat to produce oil. Natural methods of pressing are used; making this process ideal in productivity since 100 percent results of pure quality food grade castor oil is visible.
The purest screw pressed castor oil form is attained by the first pressing of castor seed. This method is considered as the best since the first pressing releases the highest concentration of the castor seed nutrients, minerals and essential fatty acids. Screw pressed castor oil has a variety of wellness, fitness and health benefits. Contact us if you are interested in cold pressed castor oil expeller!

The Benefits of Opening an Oil Processing Plant to Produce Castor Oil
The following are some main advantages of expeller pressed castor oil compared with solvent extraction method.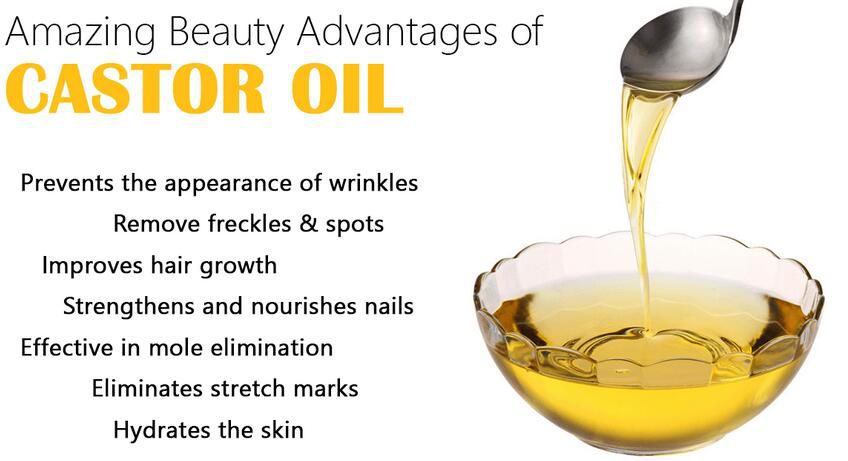 Oil pressed by an oil castor press has antibacterial, antiviral and antifungal properties. This works great to help detoxify your body, intestines and blood vessels allowing them to be healthy. You can use the oil to improve your body's immune system, reduce inflammation and clean your intestines. It is also a great option for people with irritated skin. It is also a great cure for warts, yeast infection, intestinal parasites and fungal infections.
Everybody wants to have beautiful glowing skin and hair. Buying your own castor oil press will allow you to treat your hair and skin with the best most natural remedy, castor oil. The oil works for days after application to ensure your skin is free of acne, ringworms and extreme dryness. With castor oil, it is finally possible to get rid of stretch marks, scars, moles, corns, aging marks and thick calluses. Your hair will also be strengthened and its growth rate increased. It is, so to speak the perfect way to keep you looking young!

How to start a castor oil processing business?
In addition to buying castor oil directly from the market, more and more people choose to open a small processing plant to buy castor oil presses to press their own oil. Regarding a series of issues such as how investors should start the castor oil processing business, the so-called "experts" on the Internet also have different opinions, making consumers even more confused. Today, ABC Machinery will give you a brief analysis.
Before investing in a castor oil processing plant, it is necessary to determine the scale of its production. The larger the scale of production, the larger the floor space of the plant, and the higher the rent of the plant. At the same time, factory rents in different regions and geographic locations will vary. Of course, if you have your own factory, there is no need to consider this cost, and the investment cost will be lower.
The larger the daily processing capacity of the factory, the more raw materials it needs, and the higher the investment cost. ABC Machinery suggests that you can compare several raw material suppliers, choose a supplier and establish a long-term cooperative relationship, so that you can get a relatively low wholesale price of raw materials.
The price of the equipment is directly linked to factors such as the size of the processing capacity, the level of configuration, and the quality of the material. The greater the capacity of castor oil processing equipment, the more equipment and the higher the degree of automation, and the higher the price. As equipment prices are high, investment costs are naturally higher.
Contact us whenever you are interest in our castor oil presses or other oil milling machinery.We are always at your service!

Hi I just wanted to know if it is true that expeller pressed castor oil contains ricin and that cold pressed castor oil is better for you.
How could it be? The cold pressed oil also need oil expeller. Both hot and cold pressed castor oil is healty oil which has rich unsaturated fatty acid. it's very good for healthy.
We have build a castor oil press line in India last year. Anyy needs about the machine pls e-mail me.
What machine would you recommend for the extraction of Castor oil and what is the cost?
Thanks for your following inquiry about our product.
Our YZS- series oil press machine is no problem to extract oil from the Castor.

Could you confirm us the following questions then we advise you the suitable oil press machine:
1: The Castor with shell or not?----If with shell we will supply you the sheller to remove shell.. Then we can extract oil.
2: The capacity(kg/h)?

Sincerely looking forward to your reply. Take care.
Interested in small to medium scale production of castor oil. Looking forward to hearing from you.
Thanks for your attention to our castor oil press.
Could you please inform the capacity(kg/h) you need? Then we advsie you the suitable oil press machine.
Sir / Madam,
We are looking for a complete processing castor oil plant to extract commercial grade castor oil from seed. We intend to extract 50 Tonnes of oil a month.
Thanks for your inquiry about our oil processing plant, but please confirm below information firstly, then we could quote you accordingly.
1. Kindly let me know if your castor seed is with shell or not? May you send us pictures of your raw material?
2. As for the capacity, kindly let me know how many hours do you want to work per day?
3. Do you also need the oil refining plant?
4. When and where do you want to set up the plant? Do you have any budget about this? What business are you in now? Kindly let me know your company name , address and phone no. please.

Wait for your reply for further discussion.