How much do you about corn oil? Did you know that corn oil is one of the commonly used commodities on the planet? While concerns have been raised and heated debates sparked globally concerning the health implications of corn oil, we need to admit that it has greater beneficial value especially to the economy of the producing countries. Extracted from the germ of a corn at the corn oil processing plant, it is mainly used for cooking purposes. However, delving into details of its use reveals rather interesting statistics. People all over the world have devised other uses of corn oil other than the normal one - cooking. With its high smoke point, corn oil has for a long time been used for frying purposes.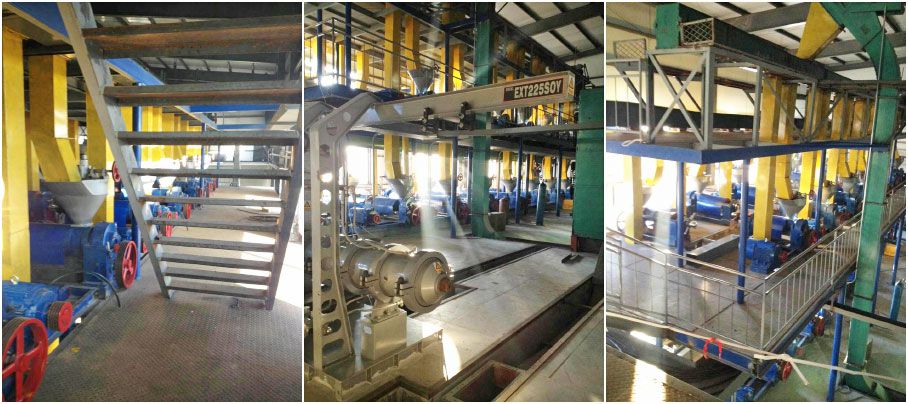 Complete Edible Oil Processing Plant
So, how is corn oil produced? How about its world market? How is the extraction process conducted? What are its implications on health? These are questions that have disturbed various people since time immemorial. In trying to answer these questions, lets flex muscles and get into the finer details of this priceless commodity - corn oil.
How is Corn Oil Produced?
How is corn oil produced at the corn oil processing plant? Commencing the discussion from this point will form a firm base for proper understanding of the entire topic on corn oil.


Corn Oil Manufacturing Process
Corn Oil Extraction
Corn oil is basically produced from the corn germ using a method referred to as solvent extraction. After being expeller-pressed in screw oil press, suitable solvents are used to dissolve the oil which is then extracted from the germ through various methods. Mainly, the solvent used is hexane or lsohexane. Why is water not used? Perhaps one could ask this question. Water being immiscible with oil, it can not be used in the extraction process. What's more, evaporation being the method used to separate corn oil from the solvent, then the solvent needs to be highly volatile. Water being less volatile, it can not be used in this process. (Related article: Mini Oil Mill Plant)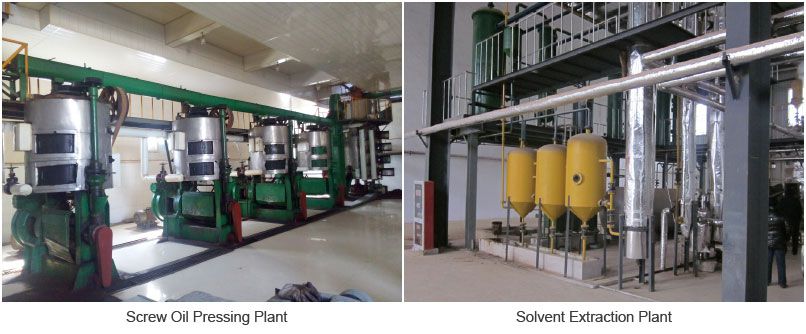 Corn Oil Refinery
After extraction, the oil is then refined by a process called degumming at the corn oil refinery plant. It can also be refined using alkali treatment which helps remove phosphatides as well as bleaching of the oil to give it a good looking appearance. This refining process also involves neutralization of fatty acids which are the building blocks of oils. The corn oil undergoes winterization process which helps in removal of wax before undergoing deodorization. Finally, steam distillation is carried out at very high temperatures to get the final
product.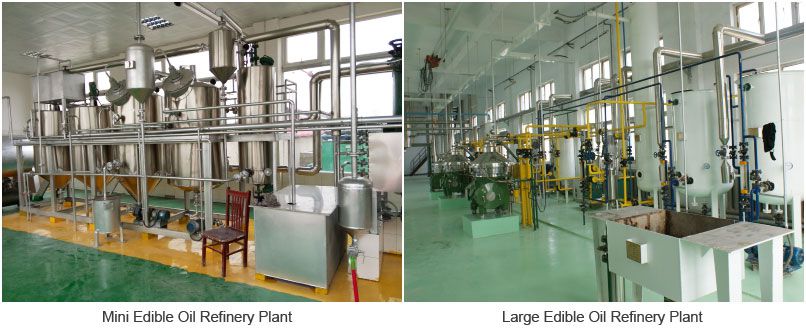 World Market of Corn Oil Processing
Looking at the world markets, it is crystal clear that corn oil is widely used in almost every part of the globe. For this reason, market for corn oil is in every region. With some of its industrial uses including manufacturing of soap, paint and salve, it can also be used for rust proofing considering the fact that it denies entry of water and oxygen which are the primary agents of rusting.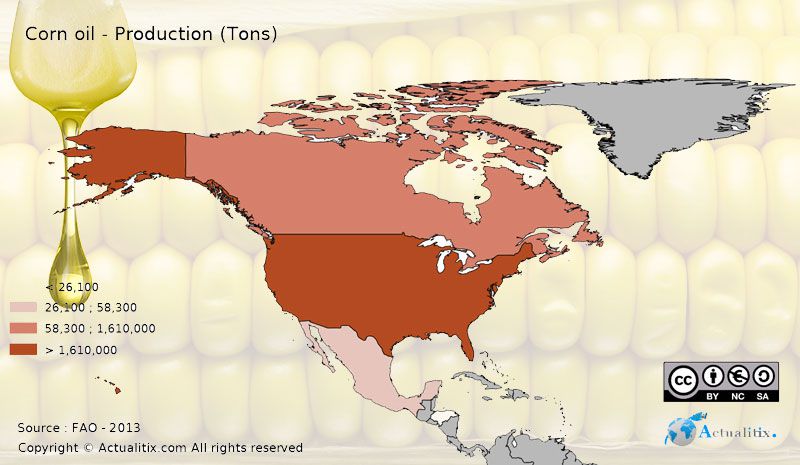 Research indicates that some components in corn oil could have negative implications on one's health. For instance, omega 6 and omega 3 ratios are quite crucial to one's health and have serious implications if they are not well balanced. However, corn oil has been found to hive higher nutritious values which surpass its negative effects. With proper refining using quality machine, you can achieve best results and have the best corn oil with less harmful substances.
There have been frequent questions being asked on the safety of corn oil as well as its nutritious contents. Other questions have also been asked on its differences from the other types and whether it is better than the rest. You maybe also interested in Sunflower Oil Processing Plant.
---
BEST Corn Oil Processing Plant Manufacturer

ABC Machinery is one the leading manufacturer of corn oil processing machinery and complete oil milling plant in China. All our machineries have certification from ISO 9001 : 2000. We are specialized in projects and technological design, equipment shaping, equipment layout to installment,equipment debugging. We can offer all kinds of seed oil processing equipment including corn oil expeller, automatic corn oil press, mini germ oil pressing unit and full scale corn germ oil mill plant. Contact us now to get detailed info!
Interested to buy corn oil extraction plant of 10ton pday capacity. Please send details via email.
Is your raw material corn germ or seed? The processing method is totally different, pls advise
tks and rgds.