If you are planning for runing a cron germ oil business and want to buy equipments on corn oil extraction and refinery, well you are in the right place! We can offer tailor-made business plan for both small scale and large industrial scale corn oill production. ABC Machinery is the expert in cooking oil extracting and refining equipment. We have rich experience in edible oil processing including corn oil (germ oil). We also manufacturer oil processing machinery for other seed oil such as palm kernel, niger seeds, castor seeds, sesame, canola seeds/rape seeds, cottonseeds, sunflower seeds, soybean, peanuts and more. We sell more than equipment! We offer the best service and the most competitive and affordable price! If you want detailed info about corn oil extraction or corn oil refinery plant, please don't hesitate to let us know, and we are always glad to help!


Some of Our Corn Oil Refinery Clients
---
Benefits of Refined Corn Oil
Corn oil is processed by extracting free phospholipids and fatty acids from crude corn oil. The corn oil refinery provides customers with their most valued quality, that is, resistance to discoloration or smoking as well as excellent frying quality. It is highly regarded due to its exceptional flavor, health benefits, economy, and functionality. Below are some of its benefits.
Concentrated energy source
Provides Vitamin E and essential fatty acids
Highly digestible
Great source of polyunsaturated fatty acids
Lowers elevated blood pressure levels
Controls blood cholesterol levels
The significant saturated fat amount has been greatly replaced in umpteen food products. It has been a trans fat reduction top choice. lt's an effective reducing trans fat component in snack food applications in restaurant settings. When interesterified with vegetable oil that if fully hydrogenated, corn oil produces trans-free margarine.
Set Up a Perfect Corn Oil Mill Plant
Seed processing plant versions include corn oil mill plant. For it to produce corn oil that is quality, there will be involvement of oil processing machinery series. Therefore, you need skilled people to set the machinery up and so you cannot do it by yourself.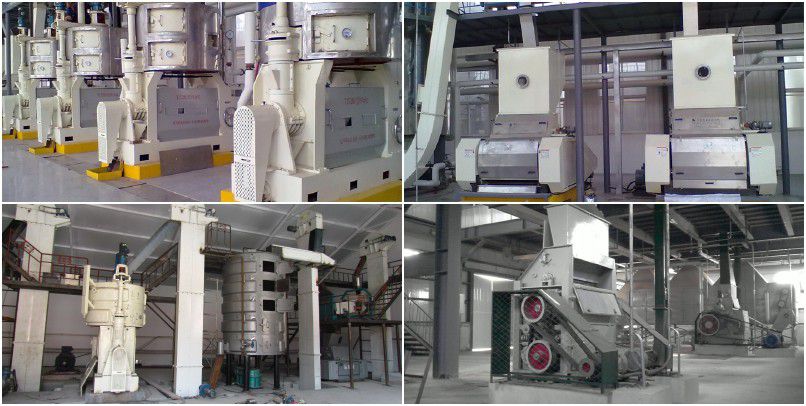 Full Scale Oil Mill Plant for Edible Cron Germ Oil
The corn or maize oil is produced from the germ of the maize to be specific. The highest percentage of corn oil production is expeller-pressed (Mechanical Oil Pressing Plant) after which it is solvent extracted. Solvent extraction is done using isohexane or hexane. Once the solvent is used to extract the oil, it is evaporated from the oil and used again. Through degumming, the crude corn germ oil is refined in corn oil refinery plant. Alkali treatment can also be used to refine the resultant corn oil.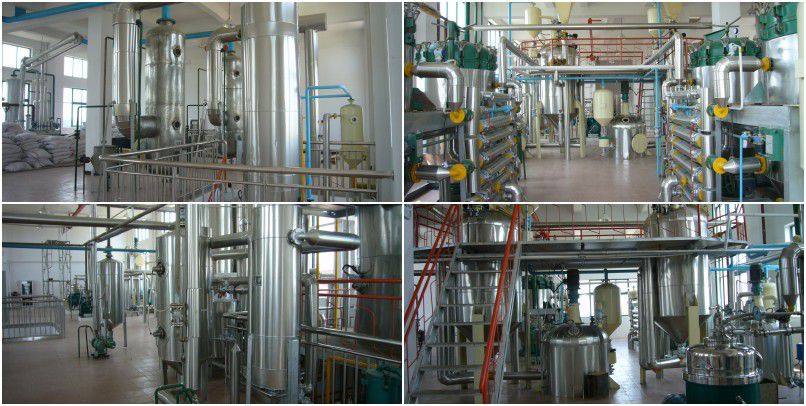 Edible Corn / Maize Germ Oil Refinery Plant
Phosphatides are removed in the edible oil refinery process. When alkali treatment is used it removes color and neutralizes free fatty acids. Corn oil refinery process in the final stages include the removal of wax in a process known as winterization as well as deodorization. This is done through oil steam distillation at a temperature of 232- 260 degrees Celcius. This is done in a high vacuum.
Market of Corn Oil Business
Most countries in the world produce corn. However, the country with the largest production of corn is the United States all over the globe. They are also the largest exporters in the world. Another country that plays a great global role in the production of corn is China. However, for them, the exports are close to none. Corn oil is highly imported by japan and the European Union. Since the USDA is by far the corn production and yields most important monitor, traders all over the world closely watch their reports. Corn oil greatly boosts the
economy of a country in which it is processed in the following ways. (Related article: Mini Oil Mill Plant for small business plan)
Reduces financial and commodity risk
Biofuel yield enhancement as well as distiller grains enrichment
Maximizes earnings and revenue
Decreases carbon emissions as well as utility consumption
Corn oil is usually pocket- friendly as compared to other similar products. However, there are times when it is expensive mostly when it is unrefined. This is done by specialty oil producers and they do this by expeller pressing the corn oil to 100%. It is usually expensive since it has a high lower yield as compared to the solvent and expeller process. It also becomes expensive due to its smaller market share as well.
---


ABC Machinery - Help you build your edible oil refining factory!
We have established friendly business cooperation with lots of companies in different countires and regions, as Australasia, Western and Eastern Europe, Asia, South, North and Central America, Mid East, Africa. Just tell us your corn oil refinery requirements and we will offer you the best solution, including equipment list and cost!