Sawdust is a very useful raw material produced during the processing of wood. People use its loose form as a fuel but loose sawdust burns very fast and produces lots of smoke. Compressing it with the screw briquette machine can convert its loose form into dense and solid sawdust briquettes which have a high burning value comparatively. They are also easy to carry and transport.


Making Wood Sawdust Briquettes
Where to Buy a High-Quality Wood Sawdust Briquette Making Machine?
A high-quality sawdust briquette machine consumes less energy and provides more output. It is made up of durable and heavy-duty material which increases its life and lowers its maintenance requirement. Other than that, the briquettes produced through it are sufficiently hard and of market standards. If you are planning to make briquettes from wood sawdust, chooosing reliable biomass pellet plant manufacturers would be critical to lower the cost of briquette production business!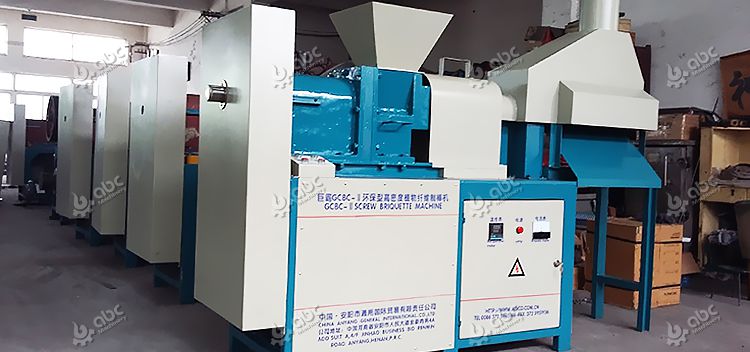 Wood Sawdust Briquette Making Machine
ABC Machinery is a leading company that has been manufacturing renewable energy machinery for more than two decade. We have exported advanced and efficient biomass fuel equipment in different countries and make sure to provide the best customer service. Our sawdust briquette equipment have all the features required to produce premium sawdust briquettes. (Recent News: Small Briquette Machine to Tanzania >>)
You can reach out to them to get high-quality sawdust briquette machinery as per your needs. If you need more confirmation regarding the suitability of the machine, you can ask for a briquetting test as well!

How to Use Sawdust Briquette Machine?
Sawdust briquette machines are user-friendly and easy to operate. You can run it easily with a little knowledge and practice. Our wood sawdust briquette making machine is a screw sawdust briquetting press. As the name indicates, it uses a screw to apply pressure on the raw material and change it into briquettes.


Sawdust Briquette Machine for Sale
Processed sawdust is fed into the machine through its feed hopper. Once it is inside the equipment, the screw will apply pressure and send it to the forming sleeve. As a result, briquettes having a cylindrical shape are produced. They may also have a hollow center. You can control the function of machines through different buttons present on its electronic control. GCBC-II briquetting machine requires raw material having 8% to 10% moisture content. It can produce briquettes of 500mm length and 50mm diameter. Their density is usually 1.3g/cm3. (Related post: Briquetting Plant Setup Cost >>)
Hot Sale Wood Sawdust Briquette Making Machine for Sale
| Model | GCBC-II |
| --- | --- |
| Output capacity | 300-350 kg/h |
| Motor Power | 18.5kw, 360v, 6 grades |
| Electric heater | 2.2kw×2 |
| Heating Range | 280~350℃ |
| Life of the inner former | 1-2years |
| Size of briquettes | Dia.60/50mm*L.500mm |
| Size of inside hole | Dia.16mm |
| Density of briquettes | 1.3g/cm³ |
| Weight | 1000kg |
| Overall Dimension | 2000*600*1700 mm |

Setup Industrial Sawdust Briquetting Plant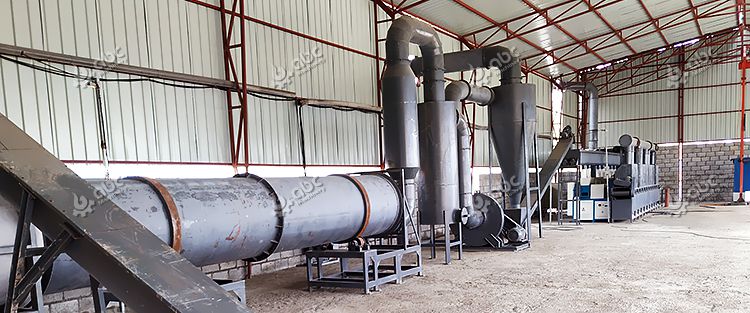 Setup Industrial Sawdust Briquetting Plant
Buy Small Sawdust Briquett Making Machine for Domestic Use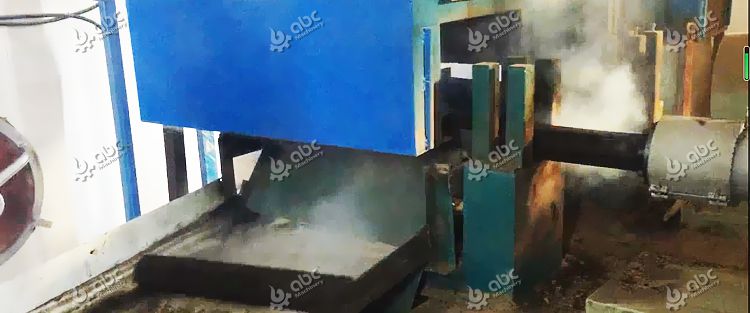 Domestic Sawdust Briquette Making Machine
Industrial or domestic wood sawdust briquette making machine for sales – factory price punching briquette machine for biomass fuel making: buy wood sawdust briquette maker from biomass briquette equipment manufacturer or supplier at factory price, get FREE technical instruction of sawdust briquette production process and business plan to set up wood sawdust briquetting project in the Czech Republic, Guatemala, South Korea, Japan, Thailand, Indonesia, etc., at low cost.

Benefits of Using Wood Sawdust Briquetting Machine
GCBC-ll wood sawdust briquette making machine is a highly advanced and modern briquetting machine. It has remarkable characteristics that make it better than many other briquetting machines.


Sawdust Briquette Machine Manufacturer
It has a wider feed hopper or feed throat. Due to this feature, more material can be fed into it, time can be saved, and sufficient moisture can be removed.
The screw rod is long. It applies more pressure and produces denser solid sawdust briquettes.
The machine body has an efficient structure which makes its usage, maintenance, and placement easier.
The outlet point has a vibrating device. It plays important role in preventing briquette blockage.
Briquettes that are broken go to the conveyor automatically. You will not have to separate them from the rest of the briquettes by hand.
Its motor is of high power (18.5 kilowatts) which eventually improves the overall quality and efficiency of the machine.