With the continuous development of the modern breeding industry, poultry feed pellet machines have brought great convenience and benefits to the breeding industry. More and more farmers and investors have begun to purchase poultry feed pellet machines to process and produce feed pellets for setting up a poultry feed mill, poultry feed pellet machines It has become an ideal small-scale feed processing equipment in the minds of farmers and feed manufacturers. Through the production process of the poultry feed pellet machine, the powdered feed can be formed into pellets with relatively high maturity, smooth surface, strong palatability and sufficient nutrients, which can effectively reduce the probability of poultry getting sick.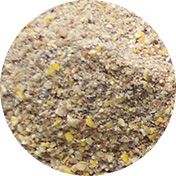 Mash Poultry Feed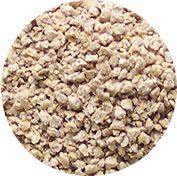 Crumbled Poultry Feed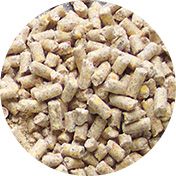 Compressed Feed Pellets








Are you looking for a manufacture or supplier of poultry feed plant and machinery and services that go beyond the ordinary? Then you have come to the right place. In addition to high-end technology and the cutting edge feed machinery and turnkey project solution for complete animal feed plant, we provide exceptional after sales service and all-inclusive training of feed mill operation. This article ABC Machinery will take you to understand the production process and required equipment of poultry feed pellets, and tell you how to build a poultry feed factory at a limited cost, aiming to help you better complete your business plan.((View our small feed pellet machine for home use >>)
If you are a beginner and need any help on starting your poultry feed processing business, welcome to get in touch with us! We are glade to help you on how to make the best customized feed mill business plan and how to set up a poultry feed plant step by step.

The Main Processing of Poultry Feed Pellets
The production of poultry feed pellets is a combination of a series of processing equipment and conveying equipment. Reasonable design of technology and selection of machinery are important links in the process of safe feed production. It is mainly to reduce the classification and residues of materials in the manufacturing process, and at the same time use the heat treatment during the processing to eliminate the influence of anti-nutritional factors and harmful microorganisms in the raw materials. Several steps are usually followed in the processing of compound poultry feed, which can achieve the purpose of improving the feed milling efficiency and the quality of poultry feed. These steps are briefly discussed below:
Cleaning the raw materials
This basically involves getting rid of all the unwanted materials in the raw materials for the poultry feed production process. Some of these materials include stones and iron chips.
This can be said to be the most important process in poultry feed processing. This is because crushing involves breaking the raw materials and reducing them into a size that is standard and comfortable for the poultry to ingest. Crushing is related to electricity consumption, the yield and even the quality and general cost of the feed. Crushing increases the surface area of the feed, making it convenient for digestion by poultry. The size of the grains varies, with a maximum diameter for the broiler chicks at 0.9mm. The size can increase with increasing age, so that the layers feed on gains that have a size of more than 0.9mm.
This is the stage where the raw materials are weighed using some standard measurements that have been arrived at using some specific formulas. This is a very important step that ensures the resulting poultry feed is of high quality. In some cases, the pre-mix additives are weighed manually and directly put into the mixing machines.
This is the step where all the weighed ingredients are mixed together uniformly in the specified ratio. This uniform mixing ensures that all the pellets have the same proportion of the ingredients as required by the formula. Micronutrients used including the vitamins, minerals and amino acids have to be pre-mixed before they are mixed with the other ingredients. This is a very important step to ensure that the micronutrients are uniformly distributed in the pellets when mixing.
During the pre-mixing operation process, it is wise to first pour in the larger contents followed by the smaller contents. The mixing time should be determined by carrying out a test to determine the uniformity of the feed. The coefficient of variation of the premix has to be calculated and it should not exceed 5%. The coefficient of variation of the resultant feed should also be calculated and it should not exceed 10%.
On a general scale, the food mixture usually has a water content of about 4-6% due to water vapor. This food has to be passed through a feed pellet mill and once it goes in, the water content in the feed increases from 10-12% at ambient temperature to about 10-12% at a temperature of about 80-90℃.
Water is very important during feed processing. This is because it enhances lubrication during the process of granulation and gelatinization occurs when the feed is exposed to heat. Gelatinization in simple terms is the process where water and starch are subjected to heat leading to swelling of the starch granules. You may also be interested in setting up a low cost 0-1 ton/h mini feed mill with flat die pellet mill.
The feed is then extruded from the outlet ring of the feed pellet mill and the temperature is further raised to approximately 90%. This way, the pellets are dried at a temperature higher than the ambient temperature and the moisture content lowered to less than 12%. A pellet crumbler can come in handy too when you are making chick feed to reduce the pellet size.
Screening, cooling and packaging process
This is the next step after pelletizing and it is meant to get rid of all the powder and debris. It is then cooled down and packaged and stored and the powder and slag is taken back into the process.
2 Different Poultry Feed Pellet Production Processes
There are different ingredients that are used to make compound poultry feed. These ingredients are incorporated in different proportions which are determined by a poultry formula. Poultry nutrition, the nutritional requirements of the poultry and the nutritional value of the feed are just some of the requirements to design poultry feed formulas. The poultry feed formula is designed so that it is easy to choose the raw materials with nutritional value to the poultry that come at a cheap cost for higher economic benefits.


Make Feed for Layer Chicken and Broiler Chicken
Generally, poultry feed processing is done by weight proportioning, batch missing and batch production. These are generally divided into two categories;
Process 01: Raw materials reception → cleaning and removal of impurities → crushing → batching → mixing → pelleting → sieving & cooling → feed pellets packaging
This includes a series of steps like removal of impurities and cleaning, crushing, batching, mixing, pelletizing and sieving and cooling. The raw materials here are crushed on variety and efficiency. You can also choose different grinding sizes depending on the age of the poultry. This technology is very suitable for poultry feed processing with a variety of raw materials.
Process 02: Raw materials reception → cleaning impurities → batching → sifting → crushing → mixing — pelleting — sieving & cooling → feed pellets packaging
This involves batching, sifting, crushing, mixing, pelletizing, sieving and cooling and packaging. This process is characterized by the following;
lt helps on saving silo space. This is because the batching bin is not only used for batching; it is also used for storage of raw materials, leaving the crushing chamber to act as only a buffer.
The pellets have smaller size due to the added process of batching that is done before crushing. Having smaller sized pellets is beneficial because it enhances efficiency during the production of poultry feed.
Tools and equipment with high technical levels and good performance are required. This is important to ensure the continuity of the poultry feed processing. Sieving is done after batching and this procedure ensures that the finer powdery materials are directly set to the mixer. This is because they are already fine and do not need to be crushed.
With the continuous development of the feed industry and animal husbandry industry, high-quality pellet feed has become more and more popular in the market, and poultry feed processing companies have also taken the improvement of feed quality as their continuous pursuit. Although there are many ways to improve the quality of feed, the most critical point is to work hard in the pelletizing process and improve the control of the processing technology. This can not only effectively improve the work efficiency of poultry feed processing equipment, but also reduce the cost of electricity consumption at feed factories , so that factory owners and investors can obtain the best economic benefits.If you have some questions in the poultry feed production process,please contact us directly!

Some Tips for Running a Poultry Feed Pellet Plant

Making Poultry Feed Pellets
When running a poultry feed plant, there are many things to consider to make high quality poultry feed. First of all, the formula adopted will determine the quality of the feed. The following are some of the most critical aspects:
To get quality compound feed the quality of the processed feed and the raw material need to be impeccable at all times.
Scientific standards set the most effective levels of processing including the degree of gelatinization, particle sizes, and mixing uniformity. Poultry feed pellets will be good or bad depending on adherence to these standard requirements.
The nutritional value of the feed will typically depend on how much of each raw material is in the feed formula. Too much of a given raw material will be wasteful while too little of a given nutrient can interfere with the efficacy of poultry functions such as breeding.
There are several categories of poultry animals that can be classified as poultry like chicken, geese, chickens, ducks, quails, pigeons, swans and even ostriches. Due to the wide range of these animals, it is practically impossible for one type of feed to be sufficient in meeting the nutritional needs of each of these animals. Production practice has gone ahead to give proof that the ultimate feed can be arrived at by bringing together several feed raw materials. This way, the resulting feed is not only palatable, but also has nutritional value to the poultry. Read more about the project report of 600,000 ton/year Poultry Feed Equipment Line.
Poultry Feed Formula Ratio

| maize | bean pulp | fish meal | rapeseed meal | calcium hydrophosphate | mountain flour | salt | oil | additive |
| --- | --- | --- | --- | --- | --- | --- | --- | --- |
| 55.2% | 32% | 2% | 4% | 1.5% | 1% | 0.3% | 3% | 1% |
Setting up a Poultry Feed Factory at Low Cost
Feed business is an intermediate industry that connects planting, agro-products processing, and aquaculture, and the production cost is restricted by both the price of raw materials and the price of aquaculture products. As the price of raw materials rises and the cost of feed continues to increase, poultry feed mills are increasingly showing a trend of low profit. Therefore, controlling the cost of the entire production process is particularly important for the development of a newly established poultry feed factory.The following are the poultry feed factory designs of ABC Machinery with different output, aiming to provide you with some ideas for plant construction.
We are the most efficient feed machine manufacturer that will reduce your costs through our innovative services that include:
Low prices and high quality

given our commitment to efficiency and competitiveness.
Best poultry feed manufacturing technology which can make efficient use of energy and feedstuff materials.
Offer turnkey feed processing solutions that is fully customizable to meet your needs and expectations.
Extensive experiences on feed milling project design and management, which makes it possible for us to customize our offering according to your specific requirements..
All inclusive pre and after sales support so that you can get up to speed on how to use the product to achieve your objectives.​

2-5TPH Poultry Feed Pellet Plant Video
In an increasingly competitive market, we know that the only way to stay ahead is to provide safe food and safe feed. These forward facing concepts are integral components in our engineering and product development processes. We do recognize that each customer has different needs and hence our products can be easily customized to meet customer requirements. Nonetheless, even as we can satisfy all manner of different customizations, all our equipment and services meet the highest levels of hygiene standards, and we can assure our customers that the feed from our company is hygienic and clean, and most of all green. If you want to build a poultry feed factory at a limited cost, you can refer to our project case: a 2 ton/h poultry feed production plant was built in Uganda. Whenever you have any ideas, you can contact us and we will patiently give you professional guidance.