Project Name: Complete Wood Pallet Plant
Project Location: Thailand
Capacity of the Production Line: Make 1 ton wood pellets per hour.
Raw Material: Wood chips, wood shavings and other wood wastes.
When people talking about wood pallet plant, they normally mean wood pellet plant. This wood pallet plant project was finished in December 2011, located in Thailand. It is a complete pellet manufacturing factory that can produce about 1 ton wood pellets per hour.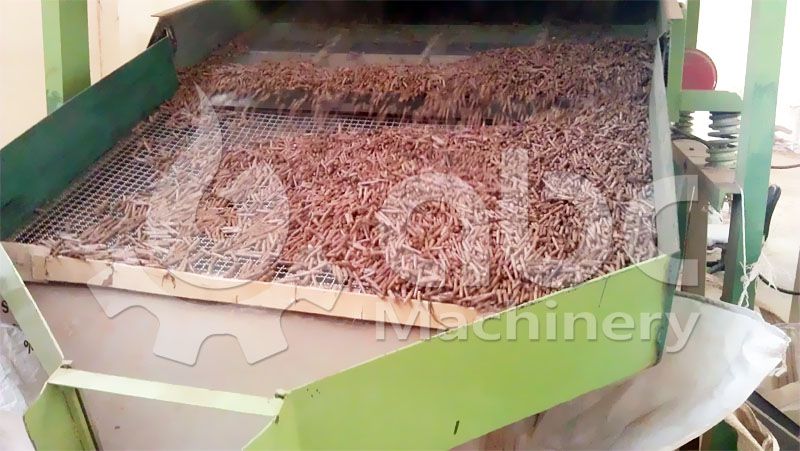 Wood Pellets Out of the
Cooling Machine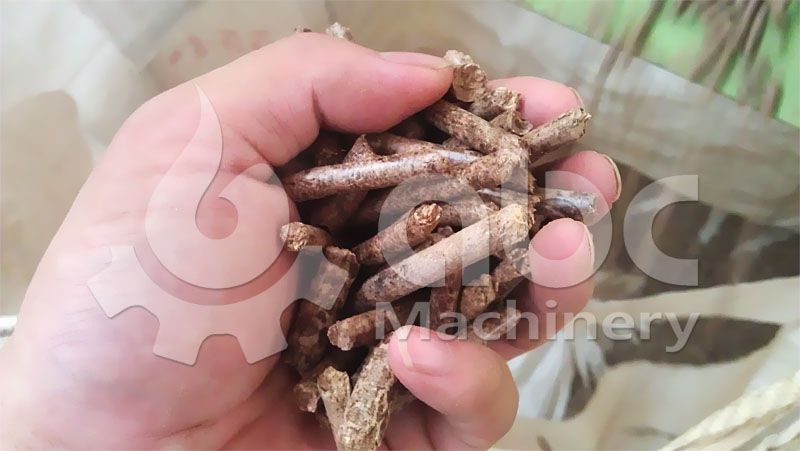 Details of the Manfuactured Wood Pellets

Cooperate with An Experienced Pallet Plant Manufacturer

We Offer Not Only BEST Equipment, But Also BEST Services!
After half a year's production, they replace the old ring die of wood pellet mill with new ones. But after the replacement, the pelletizing result became bad. Once we were informed of the news, pellet plant engineers were sent to Thailand right away to help them solve their problem. (Similar Project: 1 TPH Wood Pelleting Plant Established in Italy)
After cross-checking the ring die pellet machine carefully onsite, along with detailed communication with the operators, we found that the problem is that the gap between the roller and ring die is not adjusted right, and the eccentric shaft of the press roller is also not mounted in the right place.
During the adjusting process, our engineers gave the customer a demonstration of ring die replacement once again and repeated on the matters need attention when adjusting the gap between the roller and ring die, until the operator understand.
After adjustment, the pelletizing process runs very well and our client is very satisfied with the final wood pellets produced. "That's so great! " our client said. "Feel free to get in touch with us if you have other questions or problems, we will do our best help solve it using the shortest time possible." Our engineer said. When our engineer return back, the boss of the wood pallet plant held the hands of our engineer, said "thank you so much for your help, your technique and experiences really do me a wonderful kindness."

If you are planning to set up your own pallets making factory, ABC Machinery should be your BEST choice! Tell us your raw material type, plant situation, cost budget and other requirements, we will help you make the most suitable business plan for you!