Project Name: Small Wood Pellet Manufacturing Plant
Plant Location: Gabrovo, Bulgaria
Production Output: Produce 1 ton per hour
Raw Materials: Beech Wood Wastes
Pelletizing Process: wood chipping, crude crushing, drying, fine crushing, pelleting, pellets cooling and bagging.
Wood Pellet Equipment Cost: Feel free to contact us for detailed price list.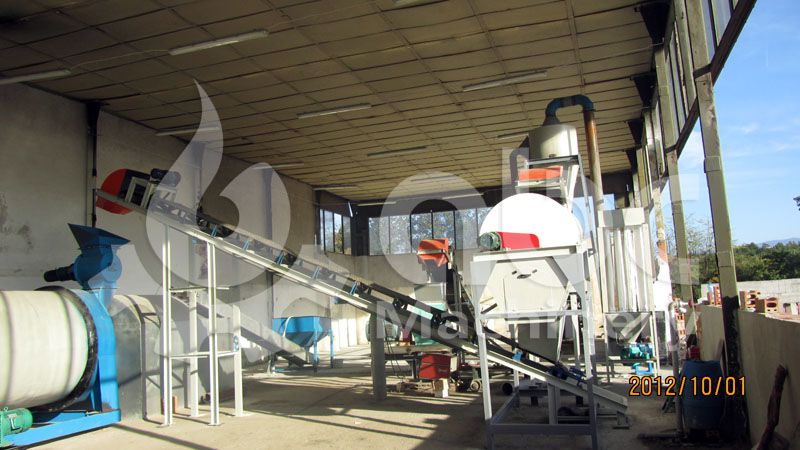 Preprocessing Section (Crushing & Drying)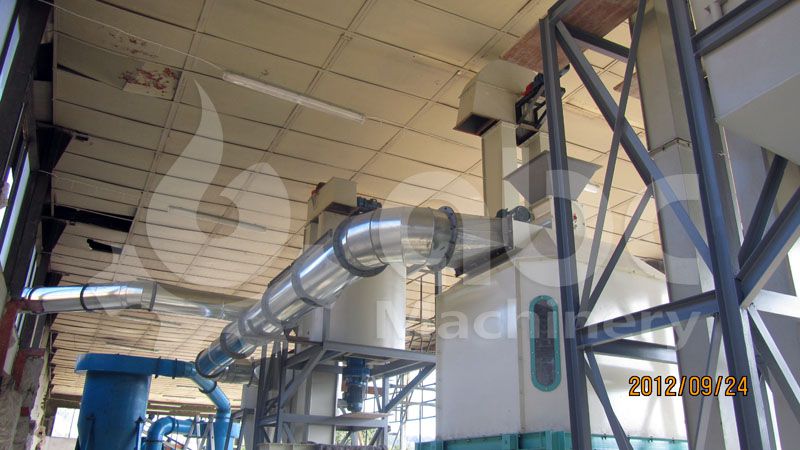 Pellets Cooling Equipment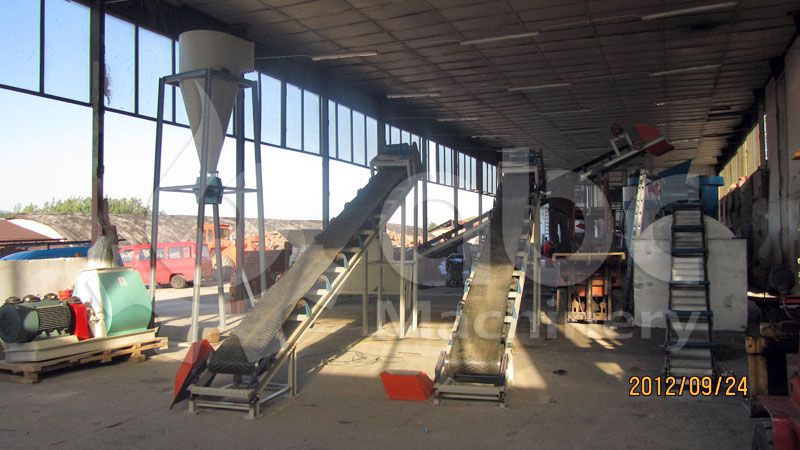 Full View of the Wood Pellet Manufacturing Plant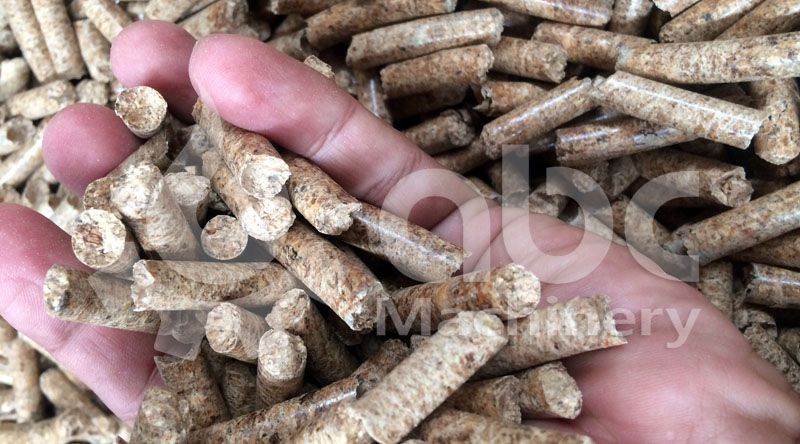 High Quality Wood Pellets Produced in the Project
The wood pellet manufacturing equipment included in the project is of high automatic and featured of compact structure design. Crushing twice is good for the pelletizing process. The main processing machine – ring die pellet equipment adopts gear driving system which is more efficient and safe with longer lifespan. The wood pellets cooling and sieving equipment are combined together for space saving. The small particles after sieving are sent back for pelletizing again. The pellets bagging machine adopts analog electronic scale system and is designed with small , heat sealing machine which makes the packaging process more efficient.

What's wrong if the pellets are too loose or not forming?
It may happen during a production round that the pellets are too loose or simply not forming at all. Usually, this problem is a consequence of raw material preparation or the proper operation and maintenance of the pellet making equipment.
Raw Material Preparation
One general truth when it comes to the raw material preparation is that consistent quality raw material will yield consistent quality pellets. There are several aspects of the raw material preparation that will affect the pellet production. The granularity, or the size of the raw material particles, is an important issue. If you have particles that are too large or too small in your mix, the pellet mill will not produce consistent pellets because the material will not consistently bind together, regardless of the temperature or the compression rate of the wood pellets manufacturing equipment.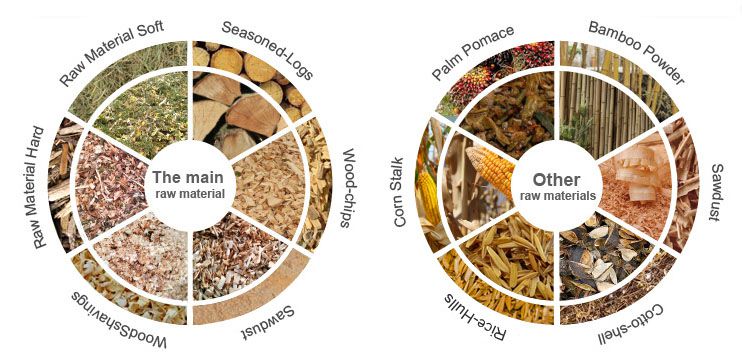 Wide Range of Biomass Materials
The mix itself is also an important factor for consistent production. Whereas it is good to have a mix of materials, you should be careful not to mix materials that have a very different fiber structure. Particles of different sizes and fiber structure will increase energy consumption and yield poor quality pellets. However, if you really have to mix different vegetables, you should use some binder or lubricant to facilitate the pelletizing process. If you use chippers or shredders, check if they are working properly.

Burning pellet fuel is very popular because it produces little smoke and yet burn very efficiently. This is due to the fact that moisture content of the pellets is low, actually below ten percent. Therefore your raw material should have a moisture content below 20% to allow for the proper drying that occurs during the palletizing process. A raw material mix that have too low or too high moisture will definitely yield inconsistent production or event the pellets will not form at all. In case you have too dry raw material, you should prefer to use steam rather than water to get the reach the proper moisture content. Use moisture monitoring devices to check this important factor of the raw material mix. (Related News: Commercial Wood Pellet Making Machine Exported to Canada)
Pellet Machine Operation and Maintenance
A factor of proper operation of the pellet machine is the feed rate. Consistent feed rate will produce consistent pellets. Overfeeding your mill during production will increase energy consumption, produce poor results, and probably damage your machine. Monitor the temperature during operation, mainly if you have a heterogeneous mix of materials. The capacity each material has to absorb heat can vary a lot affecting the temperature of the operation.


Ring Die Type Pellet Machine
Proper maintenance of the machine is essential. Check for the wear conditions of the holes and the press roller as wear may be the reason for poor production results. If not properly maintained, the ring die can get out of round which will result in inconsistent production and accelerate wear of the roller. It is important to check the clearance between the roller and die because if the clearance is too large or too small the pellet manufacturing machine will not work properly.