Project Name: Cattle Feed Processing Line
Production Output: 2 ton/hour
Application: This complete set of cattle feed processing machine is designed for ruminant animals such as cattle, goat and sheep.
New Product you might be interested in: Mobile Cattle Feed Production Plant for Sale (800kg ~ 1000kg per hour)
Cattle Feed Processing Machine Details
If you are planning to start a small to medium scale livestock feed processing business of livestock feed production, this project should be a good reference for you! View the photos below to take a quick look at the included cattle feed processing machines. Don't hesitate to contact us if you have any questions on animal feed production or need detailed information of our equipments!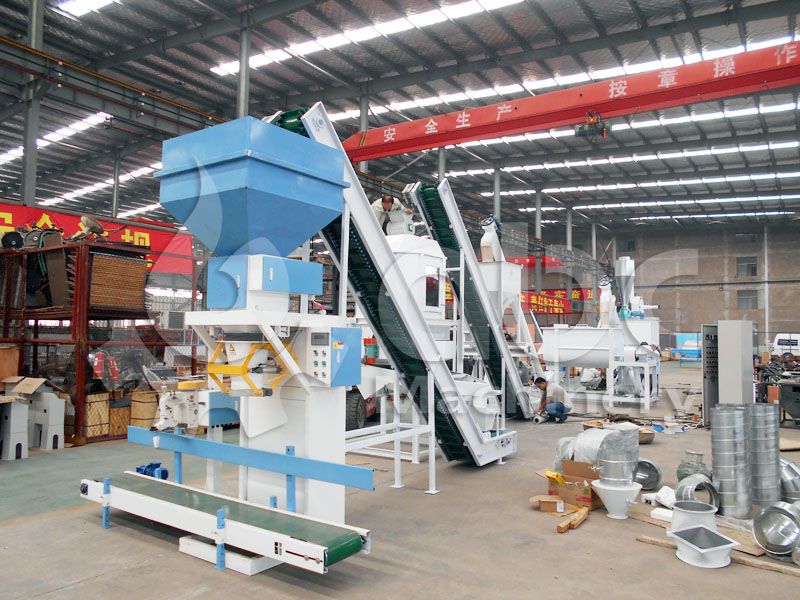 Fully Display of the
Cattle Feed Milling Plant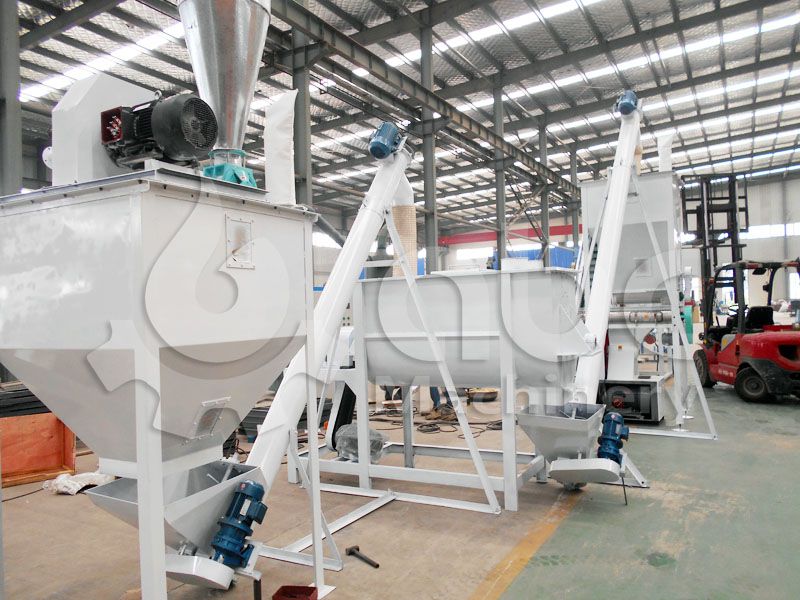 Pretreatment Section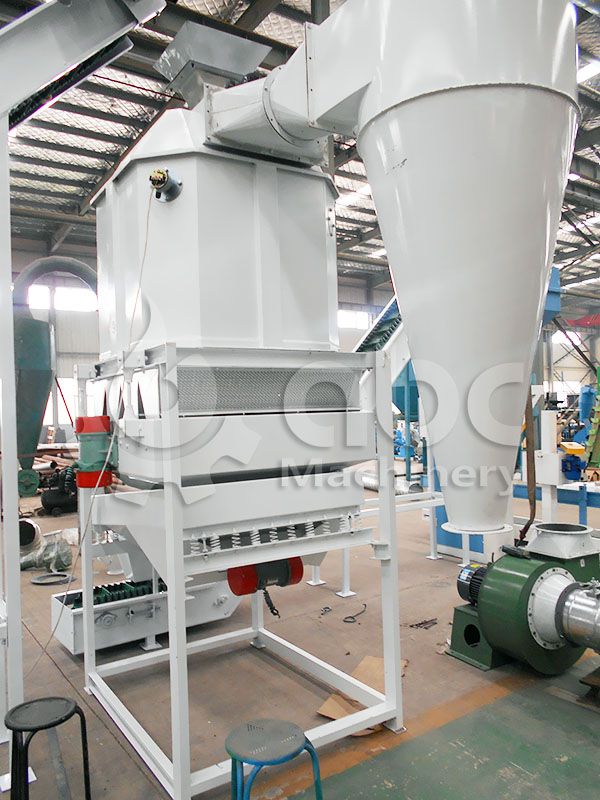 Feed Cooling Machine Details
Click here to see one industiral scale feed processing factory designed and built for one of our clients: 120,000 ton/year Animal Feed Processing Line
Ruminants Feed Processing (Cattle & Sheep)
Before using the cattle feed processing machine and starting your cattle feed manufacturing business, it is necessary to know about the nutritional characteristics and composition of cattle feed. Here is a webpage for you if you are interested to know How to Start a Complete Animal Feed Pellet Plant.
Nutritional Characteristics of Ruminants


Feed for Cattle and Sheep
The common ruminants are cattle (buffalo, yak), sheep, deer and camel. These animals have developed digestive organs. The structure and function of stomach are very different from that of pigs and poultry, which is composed of rumen, reticulum, omasum and abomasum. The first tree stomachs have a large volume, accounting for more than 2/3 of the entire digestive tract volume, and the feed stays longer there. Although these stomachs themselves cannot secrete digestive enzymes, they host a large number of low-level microorganisms such as bacteria, fungi, and protozoa. Microorganisms secrete a variety of enzymes during their growth to degrade the feed in the rumen. Therefore, the rumen can be regarded as a place for temporary feed storage and anaerobic fermentation, which plays an extremely important role in the digestive process of ruminants.
If you need a mini assembly unit for making small scale feed pellets in your yard or on your farm, our Ring Die Type Feed Pellet Processing Unit should be what you are looking for!
Composition of Ruminants Feed
Ruminant feed is mainly composed of roughage and concentrate feed. Roughage refers to all kinds of forage, hay, crop straw and silage, generally accounts for 40%~90% of total dry matter intake. For animals with low productivity such as the breeding period beef cattle and cows, empty dairy cows and non-breeding adult cattle (sheep), they can be fed roughage. The concentrate feed of ruminants differs from that of monogastric animals. The concentrate feed focuses on the nutritional deficiency of the supplementary roughage. Its nutrient content should be determined according to the quality and quantity of roughage feed, as well as the production performance of the animal, so it is also called concentrate supplement. For the ones who want to start a 1~2 ton per hour ruminants feed processing line with limited budget, we recomond you our Flat Die Type Feed Pellet Line. Just contact us for detailed information and latest promotion price!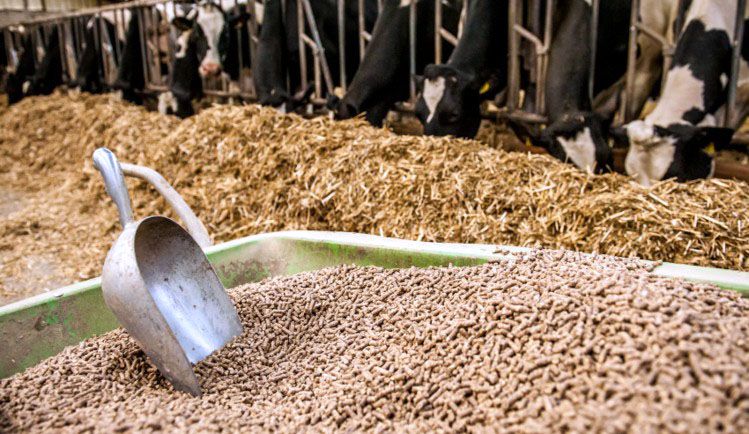 Energy Feed: The energy feed is processed from agricultural by-products, such as grain, bran, molasses, etc.
Protein Feed: Protein feed is mainly processed from all kinds of oil cake or meal such as cottonseed cake, rapeseed cake, sunflower cake, flax cake and peanut cake, and slags from brewery, alcohol plant and gourmet powder factory.
Others: Mineral feed supplement and rumen buffer is also necessary additionally.
Feed Supply for Ruminants (Cattle & Sheep)
The roughage feeding methods of dairy cows and beef cattle are similar, which generally adopt the method of "roughage feed free feeding, and concentrated feed restricted feeding".
Dairy cows, for example, the intake of concentrated feed is related to the milk production (1/3~1/5 of milk production).

For sheep, the ratio of feed intake to live-weight can reach 3%~4%, but the proportion of concentrated feed is lower.

The feed intake of ruminants is affected by many factors. One of the main factors is the content of energy feed. Increasing the energy content generally reduces the animal intake. Increasing the effective energy content in feed will generally reduce the animals' feed intake. In addition, there are also some other factors which have slight effect on feed intake, such as the particle size of the feed and the physical status of silage.