According to the latest report of the industry think tank MarketsandMarkets (M&M), starting from 2017, the global organic fertilizer market will grow rapidly at a compound annual growth rate of 12.08%, and is expected to reach 11.16 billion U.S. dollars by 2022. The increase in the global organic planting area and the progress of the organic fertilizer production process are the main reasons to promote the development of the organic fertilizer market.As the international markets for organic fertilizers in Europe, the United States, and Japan mature, the global organic fertilizer market will gradually tilt to agricultural developing countries such as China. It is estimated that by 2023, the global organic fertilizer industry will account for the highest consumption in the Asia-Pacific region.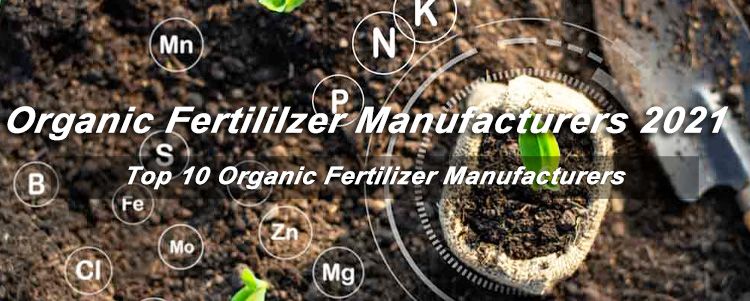 Top10 Organic Fertilizer Manufacturers and Supplier
Top 10 Organic Fertilizer Manufacturers & Suppliers 2021
So, who are the world's best organic fertilizer manufacturers in 2021?The following is a brief introduction to the 10 most promising organic fertilizer processing suppliers in 2021.
Tata Chemicals Limited is a global company in India headquartered in Mumbai, India. It is mainly engaged in the manufacturing and sales business of daily, industrial and agricultural necessities. The company has about 12 production plants and is one of the largest chemical companies in India, with operations in India, Europe, North America and Africa.
The Scotts Miracle-Gro Company
Scotts Miracle-Gro Company is an American multinational corporation headquartered in Marysville, Ohio. It is a high-quality seed company in the American agricultural industry. Scott started selling lawn seeds in 1868. The company produces and sells consumer lawn, garden and pest control products. In the United States, the company produces Scotts, Miracle-Gro and Ortho brands. The company has branches in North America, Europe and Asia Pacific.
Coromandel International Limited
Coromandel International Limited operates two main divisions: nutrition and other related businesses and crop protection. These include chemical fertilizer, crop protection, specialty nutrients and organic fertilizer businesses. The company is India's second largest manufacturer and seller of phosphate fertilizers. The company's crop protection products are sold in India and internationally, offering a wide range of technologies and formula products. Business covers 71 countries in India, North America, Europe, Asia Pacific, Latin America, the Middle East and Africa.
Italpollina was founded in 1971 and is headquartered in Rivoli Veronese, Italy; it is mainly engaged in the production and sales of organic fertilizers, biostimulants and beneficial microorganisms. The company provides organic fertilizer, nitrogen fertilizer, phosphate fertilizer and potash fertilizer. The company has 4 production bases and 13 commercial offices, with operations in more than 70 countries/regions in North America, Europe, Asia Pacific, and the Middle East and Africa.
ILSA SpA is engaged in the manufacturing and sales of organic and organic mineral fertilizers and biostimulants. The company provides a wide range of organic nitrogen fertilizers, plant growth promoters and plant resistance inducers for conventional and organic agriculture. The company has branches in more than 49 countries/regions in Latin America, Europe, the Middle East, Southeast Asia, and Oceania.
Sigma Agricultural Science Co., Ltd.
Located in Texas, USA; Sigma AgriScience, LLC is engaged in the manufacture of agricultural fertilizers. The company provides pellets, biological fertilizers, liquid biostimulants and organic pellets fertilizers for traditional agriculture, organic agriculture, nurseries, greenhouses, orchards, lawns and landscape markets.
Biolchim was established in Italy in 1972 and is engaged in the production and sales of organic fertilizers and biostimulants. These products have high added value, combined with agronomic efficacy and environmental sustainability. With the experience gained in nearly 50 years of activities, ownership of strategic raw material manufacturing technology, and a solid platform of knowledge and innovation, Biolchim provides its customers with a complete portfolio of safe and effective products that can maximize the output of any product.
California Organic Fertilizer Company
Founded in 1990 and headquartered in California, USA; California Organic Fertilizers Company is involved in the manufacture of dry fertilizers and liquid fertilizers for certified organic agricultural operations, and has 30 years of experience in the production and manufacturing of organic fertilizers.
Conson Biotechnology Co., Ltd.
Established in 1993 and headquartered in Bangalore, India; Camson Bio Technologies Limited is engaged in the manufacturing and marketing of natural fertilizers, biological fertilizers and biostimulants. The company provides a wide range of biological products, and the company has a strong presence in India.
ABC Machinery is located in Henan, China. It is the machinery division of Anyang General International Group. It is mainly responsible for the import and export of general international machinery products. Now it owns two brands, Jimk and Kingman. Founded in 2001, General International Group is mainly engaged in the import and export trade and agency import and export business of oil and fat equipment, biomass equipment, organic fertilizer equipment, etc. The import and export business involves 150 countries in Europe, America, Africa, Asia, and Oceania.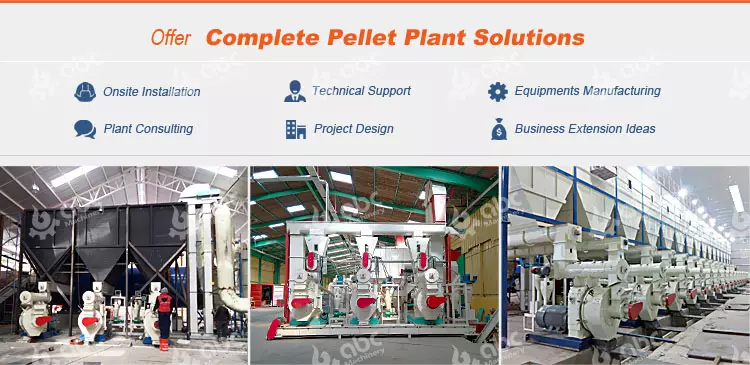 Best Organic Fertilizer Machine Manufacturer
If you are looking for suitable and cost-effective organic fertilizer equipment manufacturers and suppliers, please click the button below to consult ABC Machinery.Our equipment has the advantages of low price, high quality and perfect after-sales service, which can help you start your organic fertilizer processing business plan at low cost!

Significance of Organic Fertilizer Processing Equipment Production Line
In today's world, environmental protection, resource recovery and recycling are important research topics in the 21st century. How to use advanced engineering technology on the production line of organic fertilizer processing equipment to convert mountainous organic wastes and organic wastes into efficient organic fertilizers so as to ensure the quality of human life has become a major problem we are currently facing. So, what is the significance of the organic fertilizer processing equipment production line?(Related post:Several Small Details That Should Be Paid Attention to when Setting Up an Organic Fertilizer Plant>>)

Organic Fertilizer Equipment Production Line
Organic fertilizer processing equipment realizes rational use of resources
Hundreds of millions of tons of organic waste are generated globally each year, mainly including livestock manure, human crop straw, vegetable and garden waste, urban living organic waste, urban river mud, and other processed organic waste. If these organics are treated in a harmless manner and the nutrients are effectively processed or processed into organic fertilizers and returned to the fields, not only will the efficiency of resource utilization be improved, but the use of chemical fertilizers will also be reduced.
Organic fertilizer processing equipment production line is conducive to protecting the ecological environment
The disposal or non-processing of organic resources will pose a potential threat to the ecological environment. The livestock and poultry manures in the farms are stacked at will, and they are not treated and used, which may pollute the water quality and cause eutrophication. Therefore, scientific processing and rational use of organic fertilizers according to local conditions can reduce farmland non-point source pollution caused by excessive application of chemical fertilizers and protect the ecological environment.