Before you make wood pellets you obviously must have a raw material to process. Investors often consider the question "What is the best raw material for making wood pellets?" To answer this question well, we need to consider what wood pellets will be used for. For example, wood pellets will be used for heating fuel, animal bedding Or BBQs?
The raw materials you choose may be the most important factor to determine the success of your commercial processing project. For example, is your raw material free, or do you have to pay for it? Are there enough raw materials close to the processing plant where you will make pellets? How reliable is the supply of this raw material?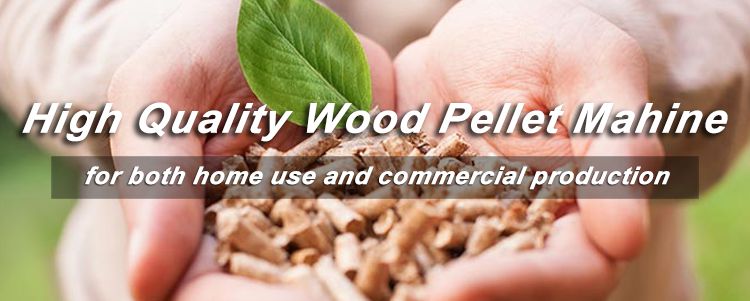 High Quality Wood Pellet Machine
Solving all these problems should be the first thing you do before buying any pellet processing equipment. In addition, how you prepare raw materials will also affect potential problems, which can determine the efficiency and quality of production. The following ABC machinery will help you choose raw materials through different potential uses of wood pellets.

Choosing the Best Raw Materials for Different Processing Purposes to Make Wood Pellets
The best raw material for wood pellet fuel
When it comes to manufacturing wood pellets for fuel, you need to pay attention to the end users and their pellet burning equipment. For example, will the end user use a small pellet stove or a large industrial pellet boiler? Pellet stoves are generally not tolerant to wood pellets with higher ash content. On the other hand, large boilers have systems that handle higher ash percentages.
What is the effect of the ash content of wood pellets?
The ash content of the pellets is mainly affected by the choice of raw materials. For example, if you want to achieve the highest standards of wood pellets, then you want to avoid using wood bark. Wood bark increases the ash content of wood particles. Therefore, if you want to make wood pellets from round wood, you first need to remove the bark. However, if your raw material is wood chips, removing the bark will not be possible. Therefore, your available raw materials will determine which end users can use wood pellets for fuel. Obviously it will also affect the value per ton of wood pellets produced.
Avoid making wood fuel pellets from processed materials
Over the years, ABC Machinery has often been asked whether materials such as particleboard and painted wood can be used to make wood pellets. Although these materials can be processed into wood pellets, we do not recommend that you make them for fuel pellets. The emissions from these burning wood pellets can be quite dangerous.

Produced Wood Pellets for Different Purposes
The Best Raw Material for Animal Bedding Wood Pellets
The ash content of wood pellets in animal bedding is obviously not a problem. Therefore, logs and wood chips that still contain bark can be used. The absorption rate of the particles does not depend on the source of the wood. However, there are other factors to consider. For the fuel pellets as described above, do not use processed wood as a raw material. The use of this raw material may cause health problems for animals. Therefore, you only need to use the original ingredients. These may be logs, wood chips, shavings or sawdust.
The Best Raw Material for Barbecue Wood Pellets
The smoke from the BBQ wood pellets brings a taste of food, but you don't want this taste to be a toxic chemical. In terms of the type of wood you can use, there are many options for barbecue wooden balls. It may be only a few of apples, cherries, oaks, pecans and alder. As far as the bark of BBQ wood pellets is concerned, it can actually provide benefits. The bark of wood can produce some of the best flavors in food. Wood pellet BBQ does not actually burn a lot of wood pellets. Therefore, there are fewer potential problems with ashes.
Important: Avoid contaminated wood!
So above we talked about avoiding the use of processed/painted wood as a raw material. There is another ingredient that you should also avoid. If the raw material may be contaminated by stone or metal, you should not consider processing it. Even small pieces of stone or metal can cause serious damage to the particle mill. The best case is some minor damage to the rollers and molds, which need to be replaced. The worst-case scenario is that it may cause significant and expensive damage to the pellet machine drive system.
Using Pellet Processing Mill for Making Wood Pellets
How does the pellet machine make wood pellets?
The granulation process revolves around heat and pressure. The ground wood that had been hammer-milled before was thrown into the pellet mill. The characteristic of the particle mill is a mold and a pair of rollers. In order to make wood pellets, the material is pressed through the mold by rollers. The pressure exerted on the material also generates heat. Then heat to melt the natural lignin contained in the wood. When the material passes through the mold, it will be processed into wood pellets. Lignin binds the balls together like glue. Pellet binders can also be used to aid processing in some cases.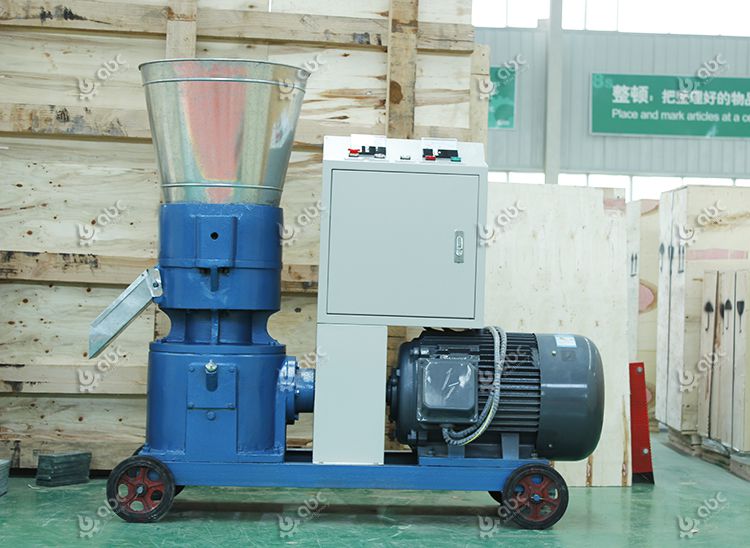 Flat Die Biomass Wood Pellet Machine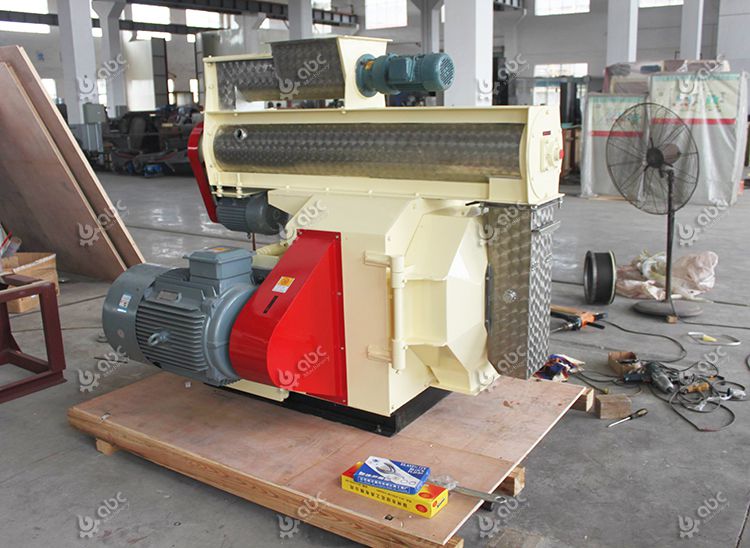 Ring Die Wood Pellets Processing Equipment
The above is the flat die pellet machine and ring die pellet machine manufactured by ABC Machinery. The advantage of the flat die pellet machine is a more compact design. Therefore, it is easier to process small-volume sawdust pellets, and is widely used in small pellet processing plants. It is the cheapest choice for investors with small budgets.
The ring die pellet machine is more complicated than the flat die pellet machine. However, it has some advantages, such as more energy-saving design, and less wear on rollers and molds. Therefore, the rollers and molds have a longer service life when manufacturing wood pellets. This is why in almost all cases, you will see ring die pellet machines used in large pellet plants.

Working Video of Complete Wood Pellet Production Line by ABC Machinery
This is our complete 1TPH wood pellet production line processing video. This investor from Thailand is an old customer of ours. He wants to expand production to obtain higher economic benefits. If you also want to make wood pellets, your business investment plan has been started, please consult us in the message form below. Our pellet machines have been exported to India, Pakistan, Canada, the United States and other countries.Don't worry, the quality of our products will definitely satisfy you.