Lately, one of our customer in Switzerland inquired 300kg/h coffee husk pellet mill from us. Before place an order, he send a bag of his raw materials, and asked for a test-running. The dry coffee husk includes hard parts of the shell as well as parchment and small dusty pieces.The tests have shown that a relatively high pressure is necessary to produce coffee husk pellets and eventually some other material (saw dust, etc) must be added as a binder to get better pellets. The following photos show the details of this test of making fuel pellets from coffee husk by use our small pellet mill.
Video: Rice Husk Pellet Mill Test-run
Making Pellets from 100% Pure Coffee Husks
Making Pellets from Coffee Husk Mixed with 10% Sawdust

Coffee Husk Pellets Making Process
The commercial size rice husk pellet production process involves drying the husks and crushing them so as to make pellets in pellet mill machine, which are later cooled and packed. It is highly recommended to have the plant as close to the coffee factory as possible. This ensures the husks have a low percentage of breakages and also reduces the cost of transport.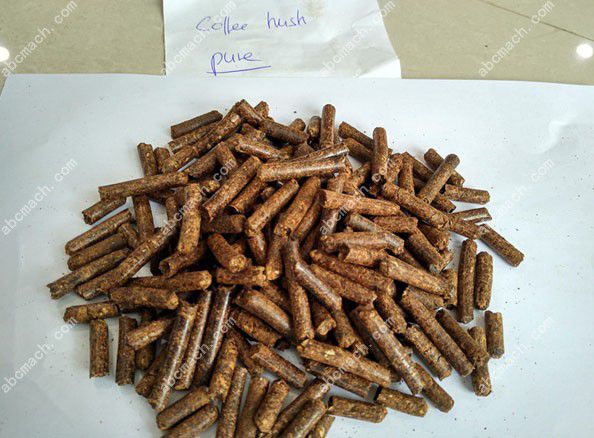 Pure Coffee Husk Pellets
Pellets Made from Coffee Husks with 10% Saw Dust
A number of formulas are used to achieve a higher burning calorific value. In this case, varying percentages of corn cob are used with the husks, as well as sawdust, bagasse and peanuts shells to achieve desired results.

Market of Coffee Husk Pellet Production
Coffee is by far, one of the most popular beverages around the globe. However, little is known about coffee husks, the pods which protect the coffee beans from damage. They are used in the extraction of tannin and caffeine and a great source of manure. Additionally, the husks are an important component in pellet manufacturing which is an alternative source of fuel. Brazil being the top coffee producer has a number of plants which run on coffee husk pellets as their primary energy source.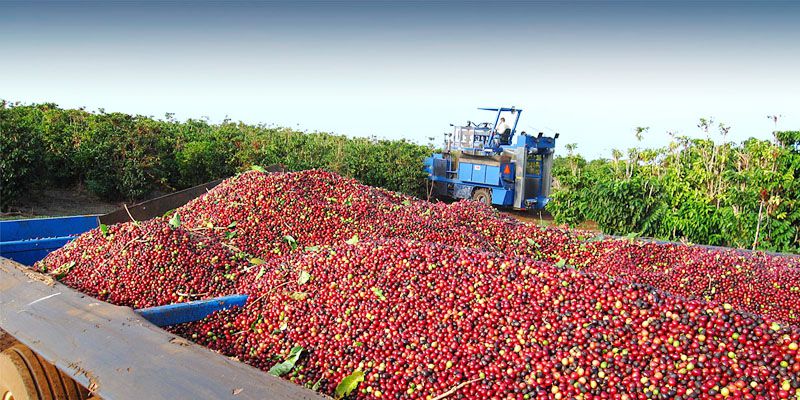 Coffee Farm
Application of Coffee Husk Pellets: The coffee husk pellets can be used in the following places; boilers, household barbecue rack, power plants and jointly with coal.
Why Fuel Make Pellets from Coffee Husks?
Sawdust from wood is commonly used in the manufacture of pellets because it is dense, has a high calorific value and is easy to process. Husks have similar properties and therefore make it a reliable ingredient in manufacturing pellets.Due to a high demand for coffee, husks have become a readily available raw material. This translates to an availability of local energy solutions that are affordable and environment-friendly.

Conclusion
With the availability of coffee husks, this venture is a possible source of income for many. Feel welcomed to contact us for any questions that you may have and let us help you chose the most suitable rice husk pellet mill or set up your
pellet manufacturing plant
.