One of our client in Japan ordered a commercial scale biomass pellet manufacturing plant from us. He is a Japanese investor, while the pelletizing project located in the Philippines. His business plan is making biomass fuel pellets from Napier Grass, which is a kind of Lignocellulosic / energy crops. The output of this production line is 1.5 ton to 2 ton per hour.

Inspection of the Pellets Production Equipments
The following photos shows some details of the pellet manufacturing equipment for this client.
Napier Grass Pellet Plant Manufacturing Process
Preshearing
Pressing
Air Drying
Crushing
Pelletizing
Cooling
Storage

Make Biofuel Pellets from Energy Crops
Studies have since identified that advanced biofuels are the most sustainable and environment conscious sources of energy, especially for the future. Energy crops are a great source of advanced biofuels, especially for pellet production plant. They are crops whose biomass contain cellulose and varying amounts of, lignin, degrees of polymerization an chain lengths. Examples of these Energy Crops are energy grasses and reeds.
Common Energy Grass for Fuel Production Line
Lignocellulosic materials through thermochemical production can be used for Production of advanced biofuels and manufacture of cellulosic ethanol. Different species of lignocellulosic crops are able to tolerate different environmental conditions and different conversion processes. Below is a list of some common used bioenergy plants and grass in pellet manufacturing process and some details on each.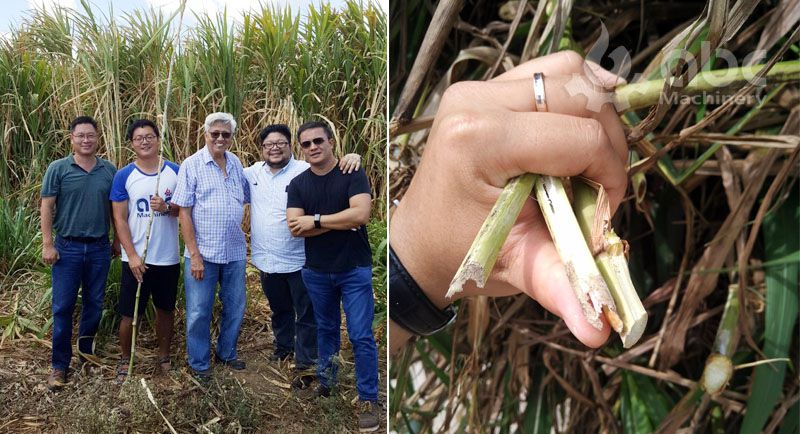 Napier Grass/ Elephant Grass - scientific name :Pennisetum purpanum
It is a tropical grass native of Africa. It is an attractive energy grass used as a fodder crop. Water and nutrients requirements are very low while production is high. It produces an estimated 40tons/hectare/annum of which is harvested severally in a year.
Miscanthus - scientific name:Miscanthus giganteus
This lignocellulosic plant is best adapted to temperate environments.Although other species of miscanthus are known to survive very extreme conditions. Apart from the low input requirements such as fertilizers the crop adds a considerable amount of organic matter to the soil. It is estimated that its roots and rhizomes add about 12 tons per acre of biomass in five years.
Rusby / Virginia Mallow - Scientific name:Sida hermaphrodita
They are harvested once a year for over 25 years. This lignocellulosic crop require small inputs in terms of water and fertilizers. It can also be easily managed using modern conventional farming technology.
Willow and poplar are short rotation coppice plants(RCP). These plants have high potential for the production of advanced biofuels through thermochemical conversation and biochemical conversions. The FP7 project, ROCKWOOD promotes increased investment in these plants and other wood biomass production in Europe.
Switch Grass (Panicum virgatum)
With an existing seed market for forage, switch grass can be grown in a wide geographical coverage. It is an attractive advanced biofuel source and extensive research is being done on the vast potential of this plant, especially in the USA.
Giant Red Grass (pennisetum purpureum)
Grows well in wetlands and riparian environments. (Riffaldi et al, 2010) have done a lot of research on the benefits of this plant especially on the environment. Furthermore, it is a good cover crop and prevents soil erosion. In Europe it is one of the most promising source of advanced biofuels.
Other examples of lignocellulosic crops with high biofuel potential are Energy cane and various species of halophytes such as, Hylopyrum mucronatum and Desmostachya bipinnata.
---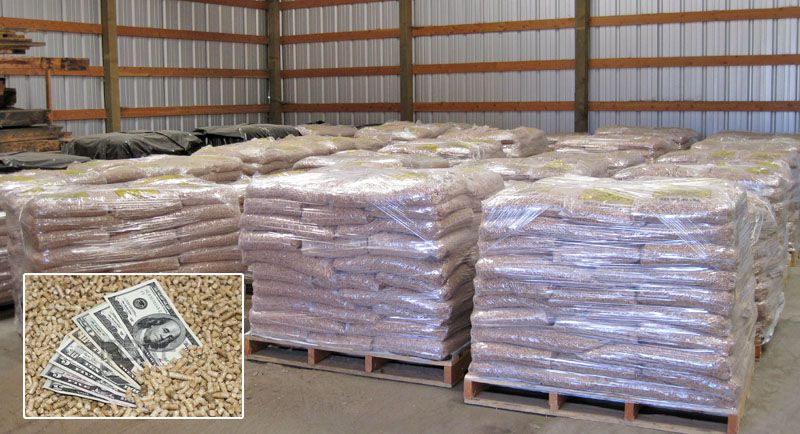 More research is being done on how best to harvest energy economically from these Bioenergy Crops with the help of pelletizing and briquetting technology. And, the future is bright because with these kinds of energy sources the environment can be saved. If you are interested in starting a small biomass production line of making fuel pellets from energy crops and grass, welcome get in touch with us and get more info about project design.