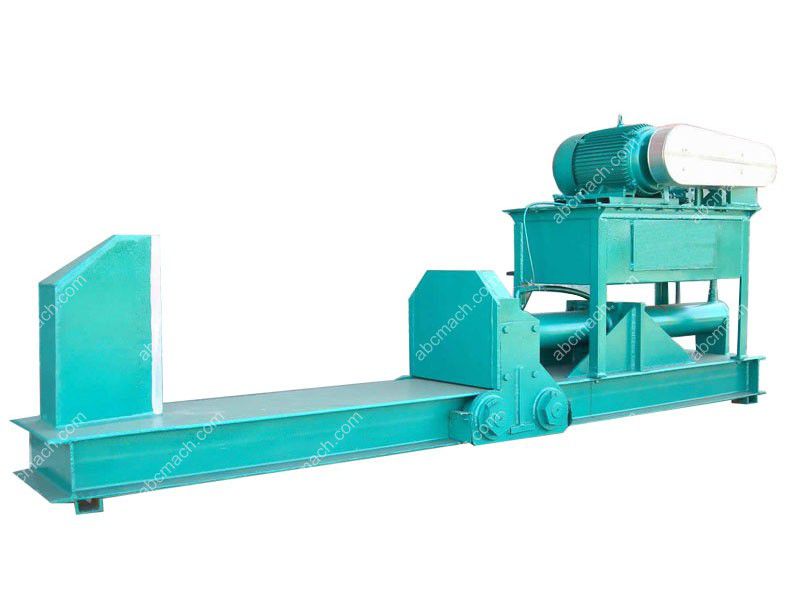 This log splitter machine for sale is mainly consists of travelling wheel, landing leg, control body, gear pump and motors. On the machine body, there are chopper and sliding racks. In the body, there are fuel tank, hydraulic cylinder, piston and piston shaft. This horizontal log cutter is characterized by control valve and pressure regulating valve. When splitting wood log, the stem of control valve stretching out of the control body will go through the slot hole on the angled end-face of control panel. The control panel is connected to the control body through spindle shaft. Reasonable structure design makes this wood splitter capable of splitting tree root and other wood materials hard to process. After chipping, the wood materials will be well ready for chipping process.
Yes! I am Interested!
Ask for Price
Details:
Model
Dimensions
of worktable (mm)
Max.Log length (mm)
Max.Log diameter
(mm)
Power (KW)
Oil cylinder pressure
(Tons)
Overall size
(mm)
Weight (kg)
WQP-800
800x600
800
500
7.5
30
2800*600*1100
1200
WQP-1000
1000x600
1000
650
11
35
3100*600*1200
1400
WQP-1200
1200x600
1200
980
15
40
3400*650*1300
1800
WQP-1500
1500x850
1500
1200
18.5
50
4200*1100*1500
2400
Wood splitter is one of the common machinery for complete wood pellets plant. Splitter is essential equipment if you pelleting raw material is wood log. But if the raw material is small wood blocks, wood chips, shavings...there is no need to add splitting machine to the pelletizing process. Learn how the electric wood splitter works through the below pictures:

Features of Horizontal Wood Splitting Machine
Operating flexible and smooth;
High efficient;
Small occupation space;
Easy maintenance;
Safe Operation Tips of Log Splitter
Check the machine each time before running;
Set safety protection facilities;
Keep the body balance and keep the fingers at least 5cm away from the cutter bit;
Turn off the power and wait until the machine stops running when changing the blade of wood splitting machine.